A woman has shared a photo of her breast to raise awareness of a lesser-known warning sign of cancer.
At first glance, the picture doesn't seem to ring any alarm bells, except for a small bruise (which is actually where Warner had a biopsy taken).
What should raise a red flag, however, is the small, barely noticeable dimple on the underside of her breast.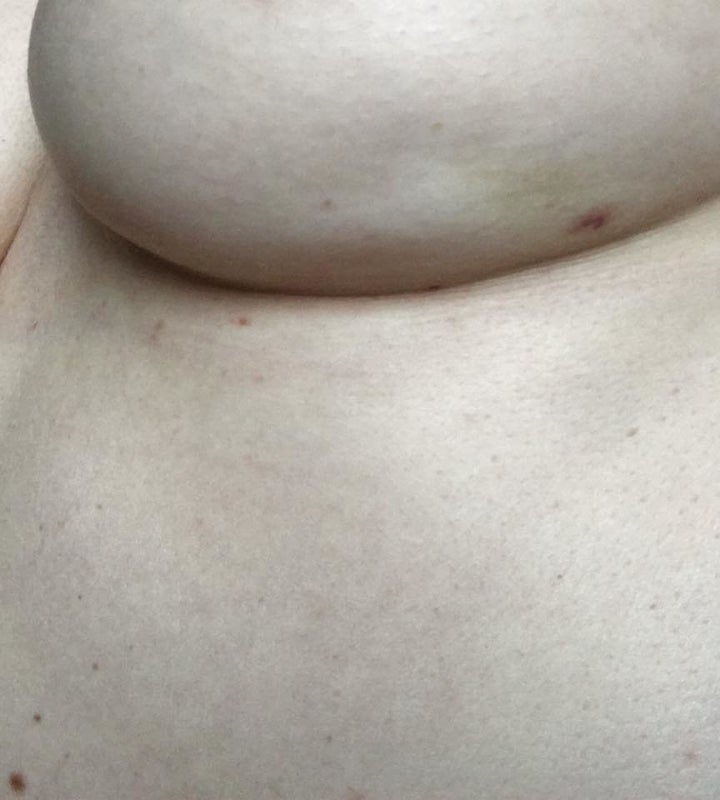 Warner shared the picture of her breast to raise awareness among her friends and family members, however her post has gone viral and has been shared more than 16,000 times.
She wrote: "Blink and you'd miss it. I only spotted it thanks to another post shared by an amazing friend."
Warner said she can't feel the lump and she definitely doesn't feel ill.
"My only symptom is this dimple," she added.
Warner explained that she had caught her cancer - diagnosed as invasive ductal carcinoma - exceptionally early and, as a result, she will now undergo surgery, chemotherapy and radiotherapy.
Invasive ductal carcinoma is the most common type of breast cancer. In fact, roughly 80% of all breast cancers are this type.
"I hope I'm one of the lucky ones," wrote Warner.
"I've every hope of being cured."
She also urged both her male and female friends to check themselves, and to encourage their loved ones to get checked too.
"If I can help one other person, the way I was helped, then it's been worth showing my soon-to-be-reduced left tit to the world," she concluded.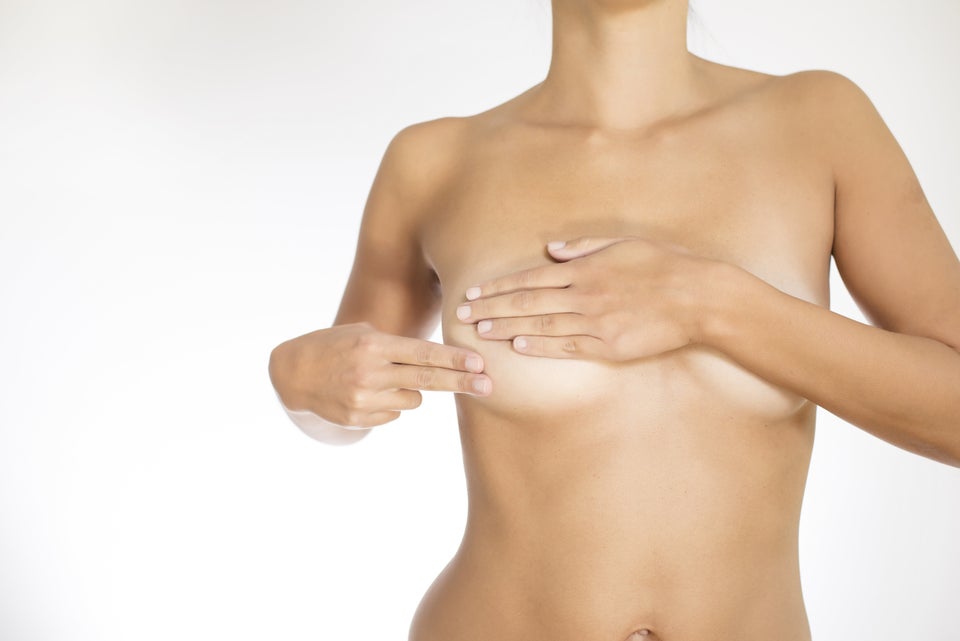 Breast Cancer Signs And Treatment