The founder of the initiative, Annemarie Plas, a Dutch national living in London, has renamed the event Clap For Heroes in a bid to widen its message.
Clap For Heroes will not only celebrate our NHS, care workers and key workers, but also acknowledge "every hero who has played their part through the pandemic".
These include, but are not limited to, home-schoolers, scientists, volunteers, mask-wearers, those who have stayed at home, shop workers, people in the arts and hospitality sectors, everyone who has battled or is still battling Covid-19 (or caring for a loved one who is unwell), and those lost to the virus.
Plas is urging people across the UK to unite again this coming Thursday at 8pm to clap for every hero, "including those most dear to us". "Bring out those pots and pans, get the kids involved – they've been heroes too after all," she said.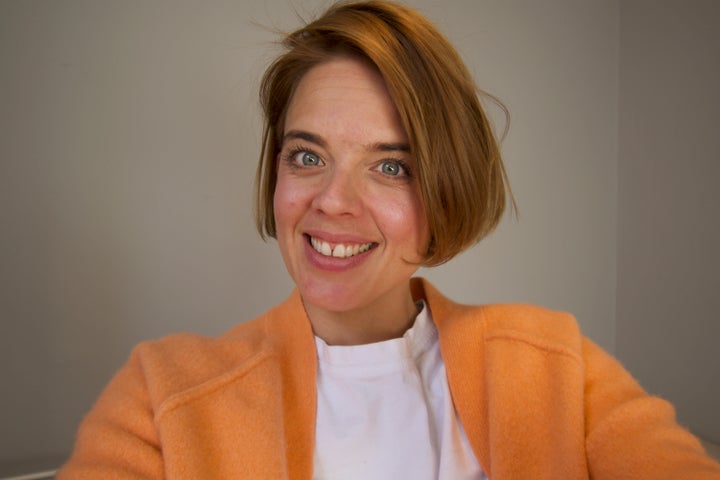 "Last year the weekly applause united communities and had us talking to our neighbours whilst we acknowledged the immense sacrifices our carers were making. They were and still are heroes, but this time we also want to recognise all the other heroes that keep the country going and have endured such challenging times."
The initiative was well-received when it first started last year, with thousands of people taking part and feeling cheered by the gathering of community.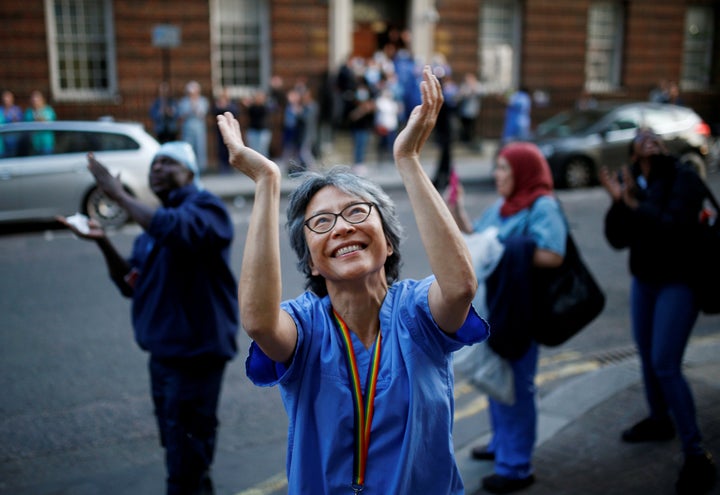 Discussing the return of the community clap in 2021, Plas said: "I fully acknowledge things are now worse than ever and some people might not feel an applause is appropriate, but I also know how much it meant to millions of people last time, not just to our carers but to our neighbours and communities.
"We all need to stay connected and be there for each other and we all deserve a round of applause for what we have gone through and can expect from the coming months. When people clap for all our heroes on Thursday they should also clap for the heroes directly in their own lives, those whom they have personally found to be just incredible individuals."
If you want to support the NHS in other more tangible ways, here's how you can do just that.
1. Stay home
The most obvious and crucial way to help the NHS is to stay home as much as possible. This will help reduce the spread of the virus in the community. Under the lockdown rules, people are urged to only leave their homes to buy essential supplies, go to work (if they can't work from home) and exercise.
2. Help connect NHS workers with mental health support
Duty To Care is an initiative providing NHS workers with wellbeing support via free online consultations with CBT therapists, psychotherapists, mindfulness teachers, meditation experts, and nutritionists. It was set up by three professionals who have witnessed how stressful the pandemic is for NHS workers – Harriet Hunt, one of the co-founders, is married to an anaesthetist.
Wellbeing experts have offered reduced rates to Duty To Care, however the initiative aims to fund the rest of the cost through donations so NHS workers can access the support for free. You can find out more here. A spokesperson for the charity tells HuffPost UK they have had over 1,200 NHS workers sign up to date.
3. Volunteer as a NHS responder
Tens of thousands of people signed up as NHS volunteer responders since the health service issued an urgent callout last year.
Members of the public can support their neighbours and the NHS through a number of roles including: food or medication deliveries, lifts to medical appointments or 'check-in and chat' phone calls. You can sign up here. Further roles will be made available supporting the Covid-19 vaccination efforts, too.
4. Help all NHS workers with physical and mental support
The Healthcare Workers' Foundation (formerly HEROES) was founded by NHS workers, for NHS workers during the start of the pandemic. It supports the welfare and wellbeing of those fighting on the front line, offering services that cover the physical, mental and day-to-day needs of all NHS heroes, from doctors and nurses to cleaners and porters. For example, the charity offers help with childcare, transport, food, support grants, wellbeing and psychological services. Find out more here.