On Thursday evening at 8pm, thousands of people up and down the country stood in doorways, on balconies and at windows, applauding, whooping, ringing and tooting for the key workers fighting at the frontline of coronavirus.
Annemarie Plas, who lives in south London, was one of them – she's the woman who kickstarted the idea. "It was a very emotional moment for me as I heard my neighbours that I haven't seen for days on our (normally busy) road," she tells HuffPost UK. "It went from clapping behind windows, to hanging out of them, to people – in safe distance – outside shouting."
Plas says the reactions of NHS and frontline workers has been heartwarming. "They felt that we, as a nation, stand behind them and appreciate their hard work," she says. "So this is just the beginning, I hope. I will use this weekend to go through the messages I got to see how we can make this a weekly event and how we can increase the group of people we want to thank."
Speaking to HuffPost UK the day before the event, Plas said she planned to hang out of her living room window and hit pots and pans to make noise for those working hard, so the rest of us can stay safe.
Very happily, she was joined by people in flats, houses and streets across the nation in a collective show of support the likes of which we've rarely seen.
The 36-year-old decided to orchestrate #ClapForOurCarers after she heard friends and family members in her home country, the Netherlands, were doing something similar. And, having seen footage of people coming together for the same purposes in Spain and France, she thought: why not do this in the UK, too?
"It's really been inspired by what I've seen at home," she says. "I saw what was happening there and I thought: 'wow, this is amazing, let's see if I can pull it off.'"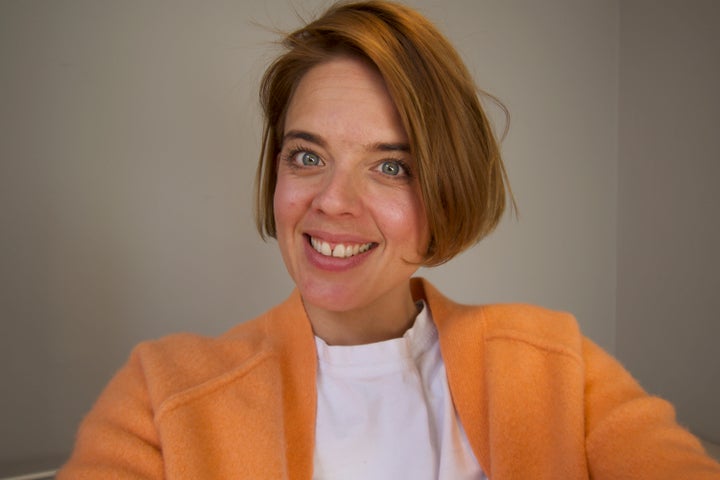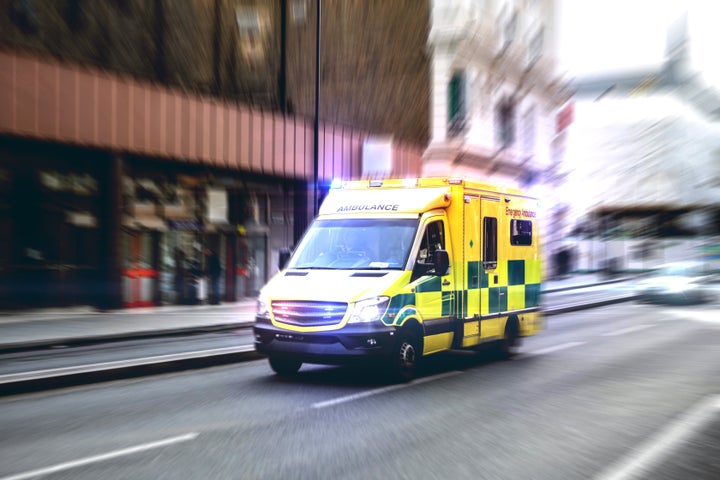 Plas, who works in sales and as a yoga instructor, FaceTimed her friends last Friday and floated the idea of 'clapping for carers' – including NHS workers, care workers, pharmacists and supermarket staff. Her friends were all on board.
So, she made a graphic for social media, set up a website, and started sharing it online. Over the weekend, the campaign blew up – the Duke and Duchess of Sussex and Victoria Beckham were among those who pledged support. And thousands of people shared the campaign online and in group chats, committing to taking part.
Plas, who lives with her partner and two-year-old, encouraged everyone to stand where they can while respecting social-distancing etiquette – be it doorways, windows, balconies, gardens or living rooms – at 8pm on 26 March. All you have to do is clap, make noise, and show your appreciation.
"Hopefully it can give some strength and boost to whoever needs it."
Meanwhile supermarket staff have been subjected to abuse from angry customers. One worker said she was spat at by a shopper, while another was told: "I hope you get the virus and die".
In such dark times, there have been glimmers of kindness for key workers, with hospital staff receiving free coffees, flowers and groceries from the retail sector, and members of the public showing appreciation with thumbs up as they head to work.
But Thursday night's round of applause was the biggest show of support yet. "Hopefully it can give some strength and boost to whoever needs it," says Plas, adding that it also creates a sense of togetherness in communities during a time of isolation.
"I hope that it will give that boost to the frontline people, people that we've often taken for granted," she says. "They can see how much we appreciate them.
"Without them we are no one."