Clara Amfo is talking at a million miles an hour over the phone while "pacing" through London's Soho. With a chuckle of irony, the BBC Radio 1 presenter tells me she has a habit of trying to squeeze too many things into her day.
"I constantly think about burnout and have definitely overworked myself in the past," she says. "I'm always on the go and it's the eternal struggle for work-life balance – it's trying to maintain healthy, professional goals and ambitions, strike things off my to-do list daily, weekly or monthly – but also finding time to just be."
With a hectic schedule, you'd presume Amfo's downtime would be a night in on the sofa – she does that too, insisting she's "that millennial cliche" who binge-watches Netflix – but the thing that really makes her heart sing? Running through the parks of east London while talking to her mates on the phone.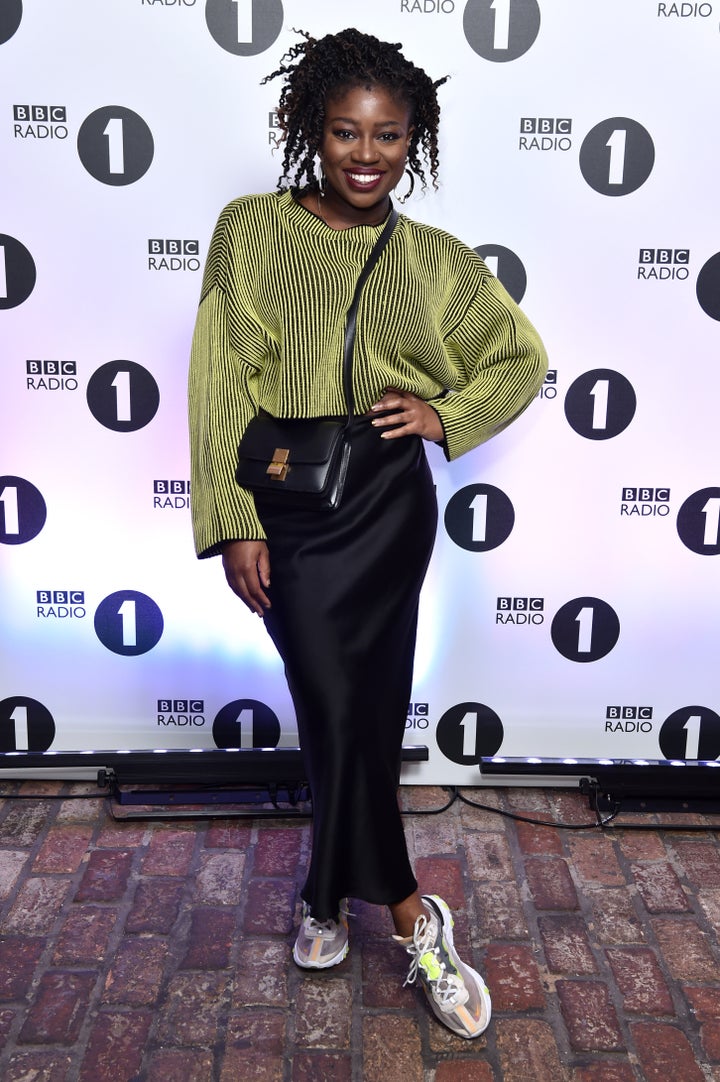 It might sound exhausting, but Amfo insists running while on the phone helps to keep her grounded – with the added benefit of distraction.
"This won't surprise you, but I can talk for England," she jokes. "So to have a 20-minute chat with a friend on the phone – that's 4K taken care of."
In a world where our social lives increasingly revolve around Whatsapp groups, Amfo is a big advocate of an old school chat. "We all go through shit," she says. "I was having a tough time a few weeks ago and I spoke to one of my dear friends on the phone for an hour and it just made me feel great. Some things just don't translate as well over text."
So, how does she feel after a mammoth, multi-tasking run?
"Out of breath!" she laughs. "But I always feel good. I never regret going for a run. That's the great thing about exercise in general, you will always feel better for it."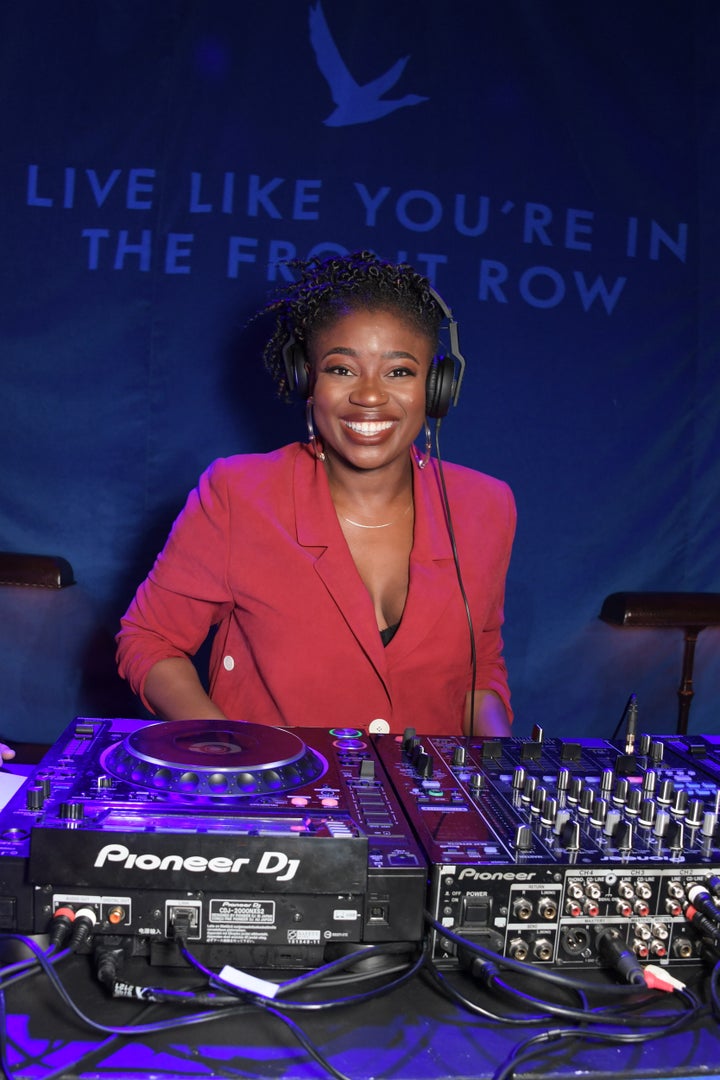 Amfo started running in 2014, but it wasn't until a year later that she truly realised its benefits for both her mental and physical health.
In 2015, she became the host of The Official Chart on BBC Radio 1, taking over Fearne Cotton's mid-morning slot. But just a few weeks before landing her dream job, her father had died.
The now 34-year-old was told the devastating news over the phone while she was in Paris, collecting her bib for the city's half marathon. Her friends ran the race for her, which she says was a "beautiful showing of solidarity and friendship". In 2016, she returned to Paris to complete the race herself.
"Running for me was such, and still is, a bit of a saviour to be honest," she says. "Going back to run in Paris was one of my proudest moments. It was very healing and cathartic.
"We can often make certain places and activities the enemy if they're attached to trauma, but Paris is a beautiful city and France is a lovely country. I never wanted to think 'I can't go back there' because of what had happened."
She's since ran two more half marathons in Paris, as well as the Hackney half marathon and several 10K races.
Away from running and presenting, Amfo has become a leading voice on BME representation, calling out problems including institutional racism and cultural appropriation.
Does she feel a responsibility to use her platform in this way? "Absolutely," she says. I think conversations around equality – whether it's to do with race, gender, class or sexuality – are not always the most hospitable of conversations. They can be awkward, but I think until people feel truly equal we have to keep talking about them."
Some people might perceive her as having a chip on her shoulder, or use that tired phrase "you're playing the race card", she says – but to her, that's laughable. "I don't like to speak on things just for the sake of hearing my own voice or causing controversy. If something doesn't feel right to me, I'm going to speak about it."
Amfo is also hyper aware of how she might be perceived as a role model, particularly by young black girls, which can bring its own pressure. But slowly, she's asserting boundaries, deciding when to lean in to opportunities and debate – and when to step back for the sake of her own wellbeing.
One small step has been using an out of office on emails for recent holidays, something she would have felt too guilty to do in the past.
"I'm getting better with it though," she says. "Now, I tell people I'm out of the country, so only message me if it's an absolute emergency – or if it's Beyoncé."
In 'What Works For Me' – a series of articles considering how we can find balance in our lives – we talk to people about their self-care strategies