Clare Balding believes that being childless "gives her an extra five free hours every day", compared with her friends who are parents.
The Olympics host is a familiar presence on both TV and radio, and is happy to work weekends on her morning radio show, because she's not "doing that thing working from the moment I get up".
Clare, married to BBC radio newsreader Alice Arnold, tells HuffPostUK she doesn't miss parenthood when she sees other children. She explains: "I watch people travelling with kids on holiday and I think, how?
"I love children, particularly because I can hand them back. I can talk to them, play games with them, and then hand them back.
"My life is so simple. No planning, transport, school stuff, all that stuff. I have a very easy life. Archie (Clare's dog) doesn't even ask to go out until about 10 o'clock."
Clare was speaking to HuffPost UK ahead of her role hosting the BT Sport Action Woman Awards, now in its third year, when she also discussed how she deals with criticism, how she learned to switch off the noise, and what keeps her feet on the ground...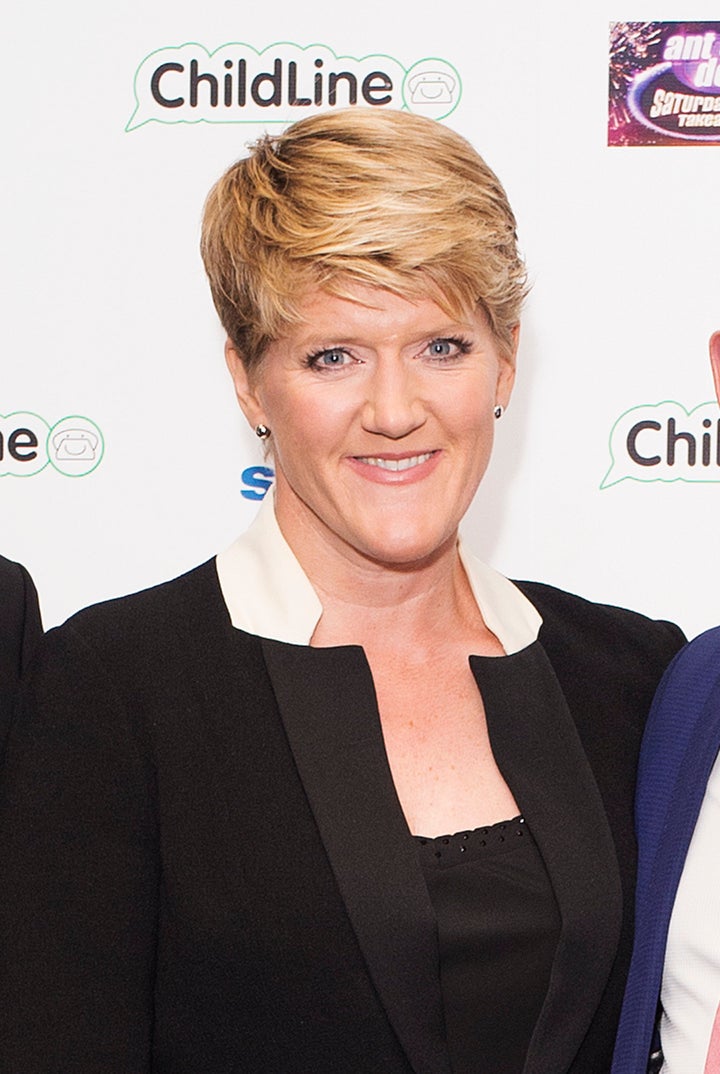 What do you do to switch off from the world?
I walk every day. I listen to podcasts, and Ted Talks, and 'Desert Island Discs'. I play golf – badly. I read. I get to walk in lots of different places.
How do you deal with negativity?
If I'm covering a major event, I do not look at my mentions. For the Olympics I didn't look for three and a half weeks. I can look at my timeline, but there's no point in me reading anything that isn't going to feed into the programme, in terms of information or a feature on an athlete.
That's all I'm interested in, the tools to do my job better, and that means not reading about myself, good or bad, it doesn't help. I had a much purer experience of these Olympics because I was just focused on the sports. There's enough to be worried about without worrying what people think.
When there's one negative comment, that'll be the one that throws you. I'm quite good at… you have to learn who you can trust, whose views matter. I know last Sunday that I was so excited to be back on Radio 2 that I talked too fast, and my mother noticed, but she didn't text me, I wished she had.
You have to be honest with yourself, I know the days when I'm better than others. I always watch other people. I'm always fascinated by the way other people do things, what is it they bring to the party.
When and where are you at your happiest?
I'm a very happy person. I sleep very well. I do love a holiday, and we got up and had a proper breakfast, which doesn't generally happen. Being away on holiday, one of the big treats is breakfast, I love it.
I'm genuinely very happy every day, I'm happy with my mates, my parents, when I'm working. My glass is overflowing.
I figure, I don't have kids so I'm not doing that thing working from the moment I get up. My life is so simple. No planning, transport, school stuff, all that stuff I have a very easy life. Archie doesn't even ask to go out until about 10 o'clock.
I reckon we have five hours extra every day without children. I don't miss it when I see other children, I watch people travelling with kids on holiday and I think, how? I love children, but I love them particularly because I can hand them back, talk to them, play games with them and then hand them back.
What is the best piece of advice you've ever been given?
Do the thing that scares you most. Whatever the decision to be made, do the thing that scares you most. Do the things that seem impossible.
What has been the hardest lesson to have to learn?
Saying no, turning down a few things, saying no and stepping back. Last year, that's exactly what I did. I'd never had as long as from September last year to February this year. It was hard. It was difficult. I was writing a kid's book so I had time at home, and that was a good discipline. Next year's not a Olympic year, but I'm not worried about filling every day.
When you're freelance and you're conscious that things might not last, and you're getting a lot of good offers - and there are things that I'm not going to turn down, like Olympics - I don't regret the things I did, but I don't regret taking the time to step back.
In that noise of everyone saying 'you're doing everything', you realise you've been off, and it's just a myth, because I wasn't. So I'll just carry on, then.
What would you like to say to your 13-year-old self?
Don't be afraid to be different. Don't spend that energy trying to fit in, because it's actually much more interesting if you don't.
What three things are at the top of your to-do list?
Christmas shopping; clearing out my clothes, plus so much travelling to do. We're quite into cruising now, so we're going to New Zealand in February.
What do you think happens when we die?
I think the atoms that make us up decompose, become part of the air, and therefore we are in the air, our energy continues and we are kept alive in the memories of others, and people talking about us, and that is an incredibly powerful and beautiful thing, and we should always talk about the people close to us, and look at their photos and remember.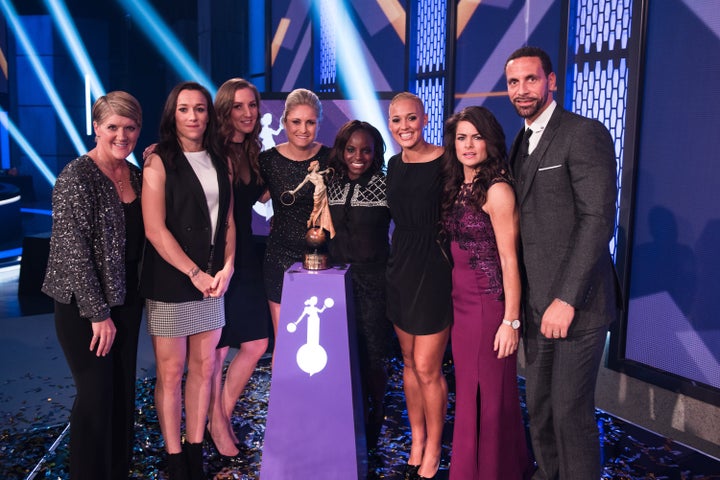 Where have you been where you have felt in the presence of something bigger than ourselves?
I think it quite a lot. I think it when I watch a sunset, and when I walk along the river, and when I watch videos of pandas playing.
What quality do you most treasure in your relationships?
Honesty, trust, kindness, generosity.
What keeps you grounded?
Alice, telling me my hair looks like a helmet, and my mother and brother having no interest in what I do. My brother is a racehorse trainer, doing proper work. I don't think I have any problems being grounded.
What was the most recent act of kindness that you received?
I did an event for a company, and I was admiring the shoes a woman was wearing. And as a thank you, instead of a bottle of wine, the man organising the event sent me the shoes as a thank you.
Last year, I was in a hotel on work, and the owner said his mother wanted to buy me a glass of wine. She wasn't there, but she wanted to, and I accepted it gratefully.
Clare Balding will be hosting the BT Women in Sport Awards, to take place on Monday 12 December 2016. You can vote for your vote for your favourite female athlete via BTSport.com/ActionWoman2016 and via Twitter and Facebook using the designated #AW16 hashtags for each athlete.
Action Woman of the Year nominees:
Nicola Adams - #AW16Adams
Became first woman to successfully defend an Olympic boxing title in Rio
Rachel Atherton - #AW16Atherton
World Downhill Cycling Champion and unbeaten World Cup series winner
Hannah Cockroft - #AW16Cockcroft
Won three Paralympic golds from three wheelchair track events in Rio
Kadeena Cox – #AW16Cox
First British Paralympian in 32 years to win gold medals in two different sports at the same Games
Charlotte Dujardin – #AW16Dujardin
Gold with Valegro in Rio confirmed her as Britain's most successful Olympic dressage rider
Maddie Hinch – #AW16Hinch
Gold medal-winning GB hockey goalkeeper saving four penalties in Olympic final
Jade Jones – #AW16Jones
Successfully defended her Olympic taekwondo gold medal in the 57kg class
Laura Kenny - #AW16Kenny
Became Britain's most successful female Olympian of all time in Rio with two gold medals in the track cycling.
Johanna Konta - #AW16Konta
First British woman to reach the world tennis top 10 since 1984
Dame Sarah Storey - #AW16Storey
Three more golds in Rio saw her become Britain's most successful ever female Paralympian