The Coca-Cola Company is said to be "closely watching" the expanding use of a cannabis element in drinks.
The beverage giant is reportedly in talks with a Canadian cannabis company to create a health drink infused with cannabidiol, a naturally occurring non-psychoactive compound derived from the cannabis plant.
Shares of the company, Aurora Cannabis, closed up nearly 17% on the Toronto Stock Exchange after the report.
This is widely being interpreted as yet another indication that cannabis-related products are being seen as more legitimate in mainstream culture.
Cannabidiol, or CBD, does not produce the high commonly associated with marijuana. It is believed by many to have medicinal properties, such as anti-inflammation and pain-relief, and numerous CBD-infused products have emerged recently.
Aurora spokeswoman Heather MacGregor said her company "has expressed specific interest in the infused-beverage space and we intend to enter that market".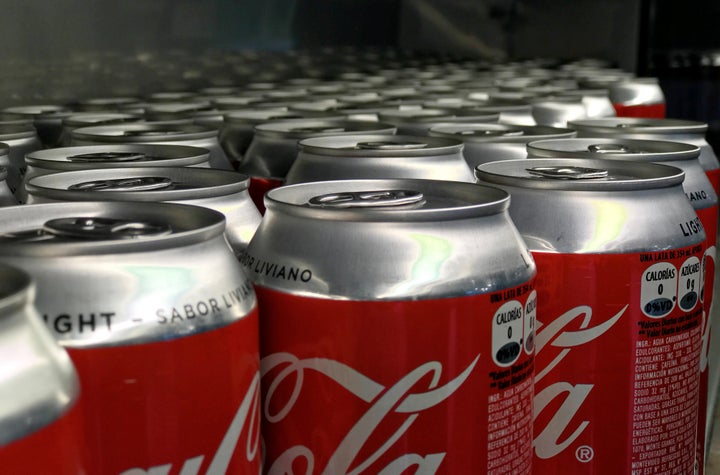 A Coke spokesman said the beverage giant has made no such decision.
Company Vice President, Kent Landers, said: "Along with many others in the beverage industry, we are closely watching the growth of non-psychoactive CBD as an ingredient in functional wellness beverages around the world. The space is evolving quickly."
Marijuana becomes legal across Canada on October 17. Cannabis companies from the US — where marijuana remains illegal at the federal level — have flocked to Canada to raise funds and establish businesses.
As of this autumn, the UK will see medicinal cannabis made available on prescription on the NHS - amid a wave of growing, global acceptance of cannabis.
Home Secretary Sajid Javid said recreational cannabis use will remain prohibited.
"Following advice from two sets of independent advisers, I have taken the decision to reschedule cannabis-derived medicinal products - meaning they will be available on prescription," he said.
"This will help patients with an exceptional clinical need, but is in no way a first step to the legalisation of cannabis for recreational use."