Over six million people welcomed Adam, Jenny, Pete, David and Karen back into their lives, as 'Cold Feet' returned to our screens after a 13 year absence on Monday (5 September) night.
The first episode of the new series of the revived ITV drama pulled in an average of 6.1 million viewers (including ITV +1) in the overnight ratings, peaking at 6.6m.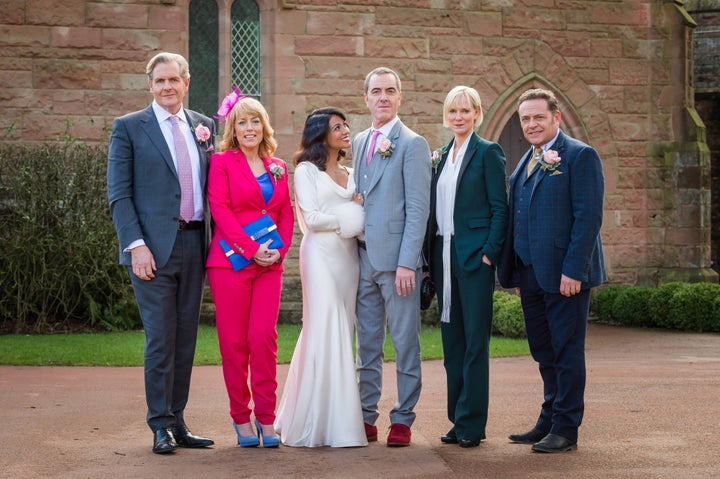 It was also the most watched programme of the day outside of the soaps, and won the competitive 9pm slot, with a 29% audience share.
The figure is expected to rise when official viewing figures, which include those who watched on catch-up and on-demand services, are released later this month.
Over 10 million tuned into the final episode of the original series when it aired in 2003, which saw the characters saying an emotional goodbye to Rachel Bradley (Helen Baxendale), after she was killed in a car crash.
The new series kicked off with Adam Williams (James Nesbitt) returning to the UK after living in Singapore, to announce his engagement to new girlfriend Angela (Karen David).
However, their wedding was thrown into doubt when it was revealed Adam's son, Matthew (Cel Spellman), had been expelled from his British boarding school.
The episode was a huge hit with fans and critics alike, with our own Entertainment Editor, Caroline Frost, describing it as being "as if it had never been away", adding: "The chemistry between the five remaining leads was as robust as when they departed the TV schedules 13 years ago, despite the gaping hole where Helen Baxendale used to stand."
NOW READ:
Tap the image below to launch the slideshow....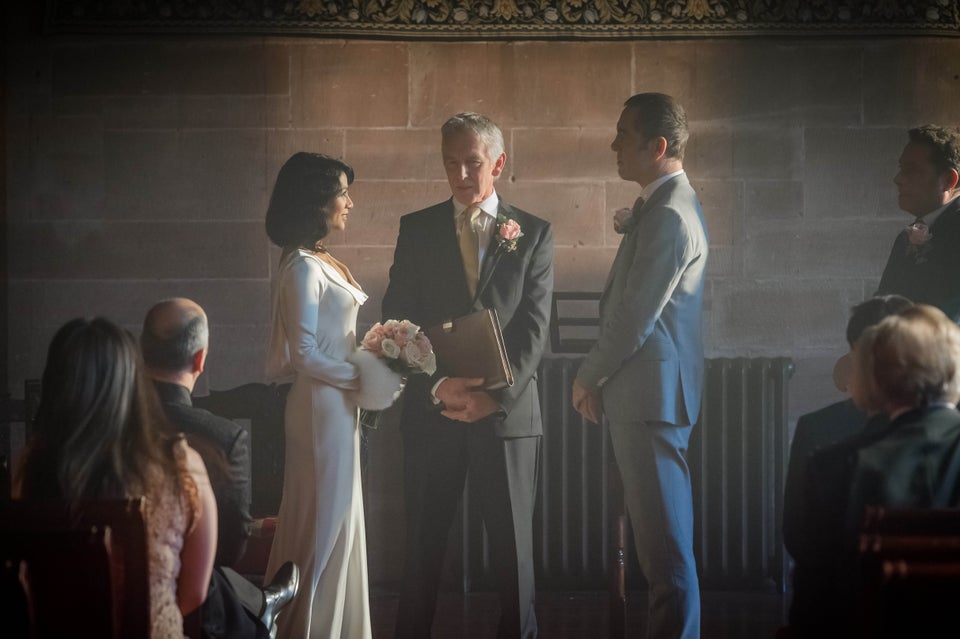 Cold Feet Series 6
Related