Football fans have gathered in their thousands in emotional tributes to those killed in Monday's plane crash as a heartbreaking locker room image emerged showing the distraught Chapecoense players left behind.
Hundreds of fans also gathered in the team's home stadium, the Arena Condá, in Chapecó, Brazil.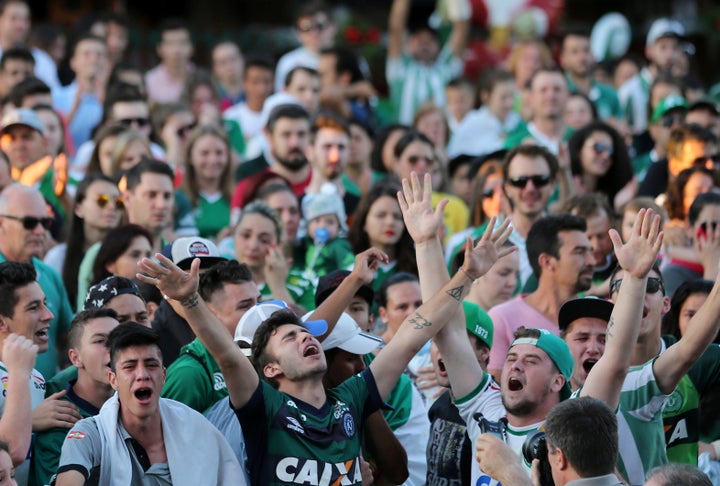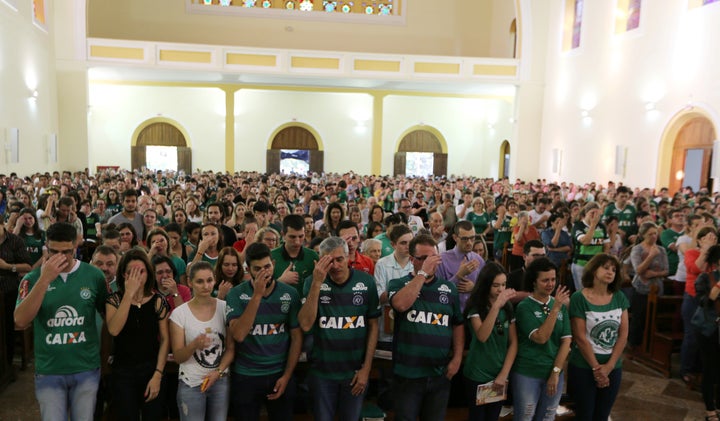 Images of the services, which showed an outpouring of grief, were in stark contrast to an image that emerged on Tuesday showing Chapacoense players sitting in disbelief in the club's dressing room.
Twenty two Chapecoense players and staff were on the flight and only three survived. The trio have undergone surgery for life-changing injuries.
Goalkeeper Jackson Follmann has had his leg amputated while Alan Ruschel has undergone spinal surgery. Fellow defender Helio Neto remains in intensive care with serious injuries to his skull, thorax and lungs.
The three others survivors were journalist Rafael Valmorbida, who has also undergone surgery, and air stewardess Ximena Suarez and flight technician Erwin Tumiri, who both remain in a stable condition.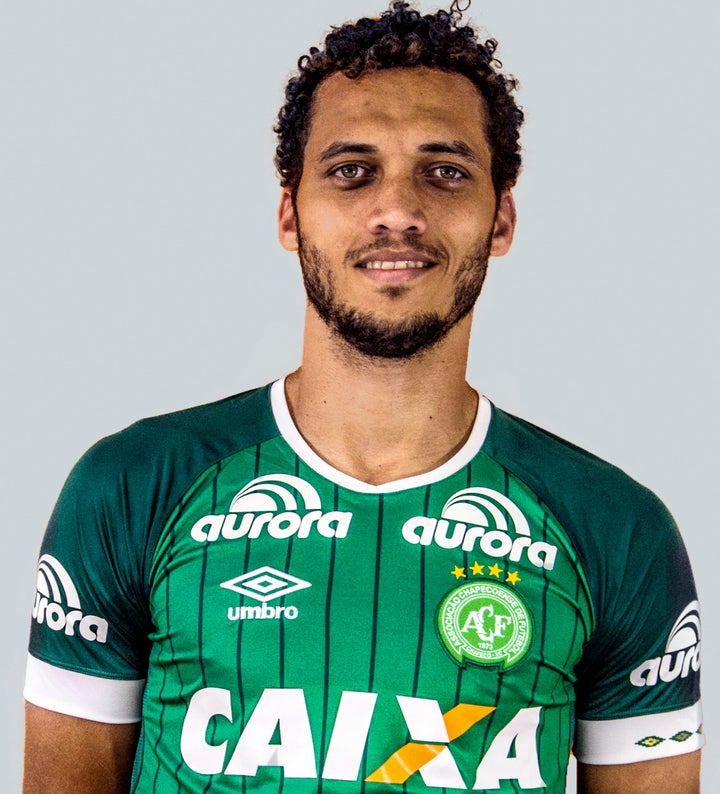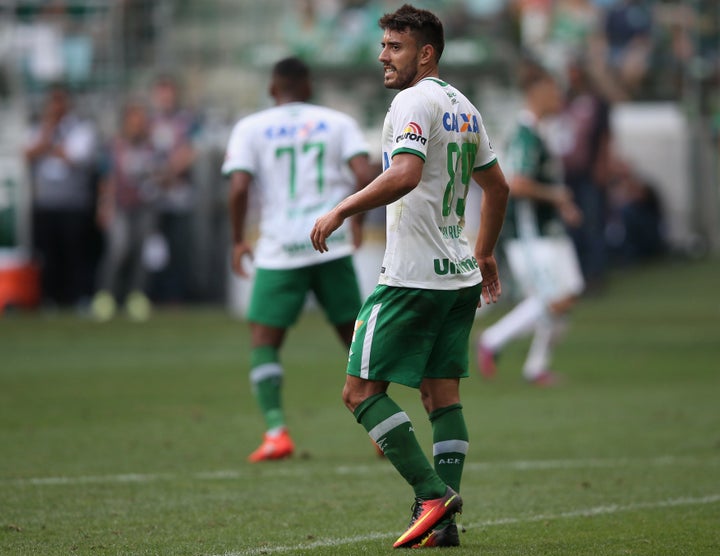 Goalkeeper Marcos Danilo Padilha survived the initial impact but later died in hospital.
The vigils came as it was announced that UK crash experts were being flown in to help establish what exactly happened to the plane, which came down en route from Santa Cruz, Bolivia, to Medellin, Colombia.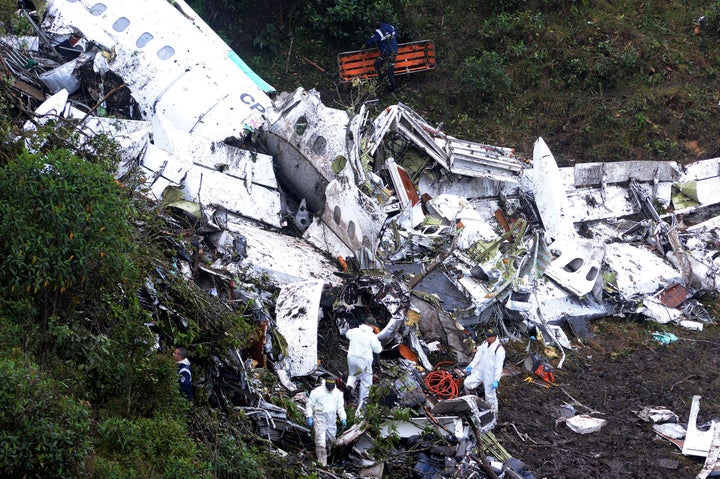 The Evening Standard reported that, because the British Aerospace 146 plane was manufactured in the UK, Air Accidents Investigation Branch (AAIB) said a small team had been dispatched to take part in the investigation.
The plane, which was operated by chartered airline LaMia, crashed just minutes before it was due to land at Colombia's Jose Maria Cordova airport.
The Associated Press reported that initially Colombian officials said the short-haul jet suffered an electrical failure, but there was also heavy rain when the crew declared an emergency and the plane disappeared from radar.
Authorities also said they were not ruling out the possibility the aircraft ran out of fuel minutes before it was to land at Jose Maria Cordova airport, just outside Medellin.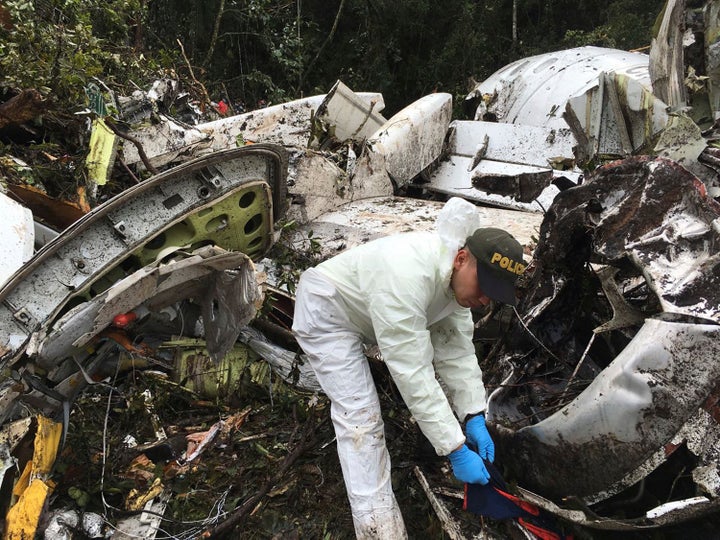 Sky News reported that two "black box" flight recorders have been recovered from the crash site.
Chapecoense was travelling to play the first game in the two-game Copa Sudamericana final against Atletico Nacional of Medellin on Wednesday.
South America's soccer federation has canceled all scheduled matches in a show of solidarity, while Real Madrid and Barcelona both interrupted training sessions for a minute of silence.
AP reported Brazil's top teams have offered to lend players to the small club for next season as it rebuilds, saying: "It is the minimum gesture of solidarity that is within our reach."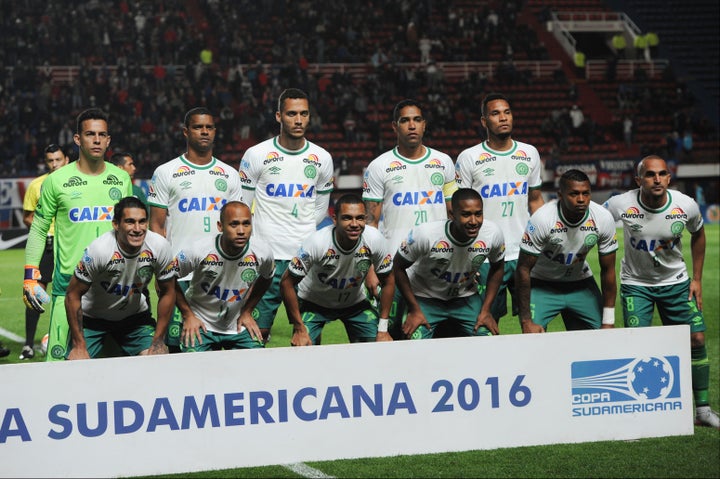 In a moving gesture, Atletico Nacional asked that the championship title be given to Chapecoense, whose upstart run in the tournament electrified football-crazed Brazil.
Moments before the plane took off, the team's coaching staff gave an interview to a Bolivian television station in which they praised the airline, saying it brought them good fortune when it flew them to Colombia last month for the championship's quarterfinals, which they won.
"Now we're going to do this new trip and we hope they bring us good luck like they did the first time," athletic director Mauro Stumpf told Gigavision TV.
Popular in the Community