If you've ever felt dizzy or nauseous after suffering a blow to the head, you may have been suffering from a concussion without even knowing it.
To mark Action for Brain Injury Week, charity Headway has launched #ConcussionAware - a campaign to improve public understanding of concussion, particularly among people who play sport.
"Everyone who plays sport should be concussion aware – particularly those at grassroots level who are playing purely for the love of it and do not have ambulances and doctors on standby should something go wrong," Peter McCabe, chief executive of Headway UK tells The Huffington Post UK.
"We hope this will result in people who enjoy playing sport at a grassroots level buying into the cultural change that is needed to ensure people can continue to enjoy sport while being better protected from the dangers of concussion."
The campaign, which has the backing of the Football Association and Rugby Football Union, encourages players and coaches to take an "if in doubt, sit it out" approach to head injuries.
But how can you tell if you have a concussion?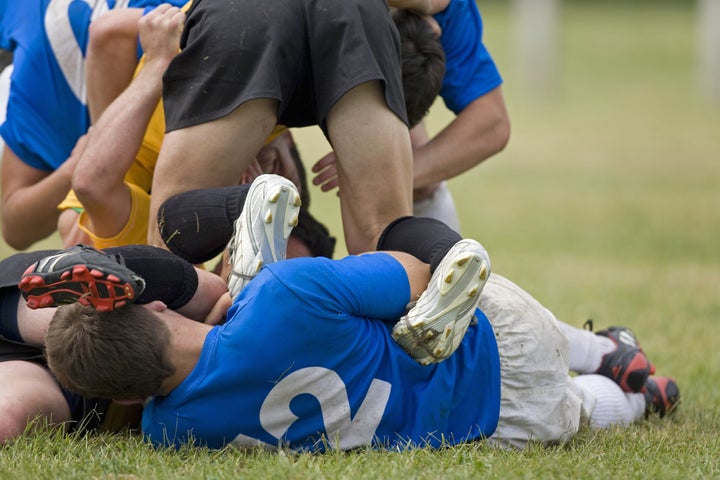 What Is Concussion?
In simple terms, a concussion – or minor traumatic brain injury – is a temporary disturbance in the brain's functioning.
"Typically, a concussion can occur when a player receives a blow to the head which injures the brain - during a tackle, being hit in the head by a ball, falling off a horse etc," McCabe explains.
"It is important to note, however, that you do not have to be playing sport to sustain a concussion. There are many situations in which a concussion may occur – it may be as simple as falling over and hitting your head while shopping."
What Are The Symptoms?
While most injuries are obvious, McCabe says concussions can be difficult to identify, particularly in the midst of a sports match.
"Symptoms of concussion can include dizziness, nausea or vomiting, confusion, sensitivity to light, blurred or distorted vision, and difficulty in processing or retaining information," he says.
"Only around 10% of concussions involve a loss of consciousness, so it's important to not rely on this as an indicator."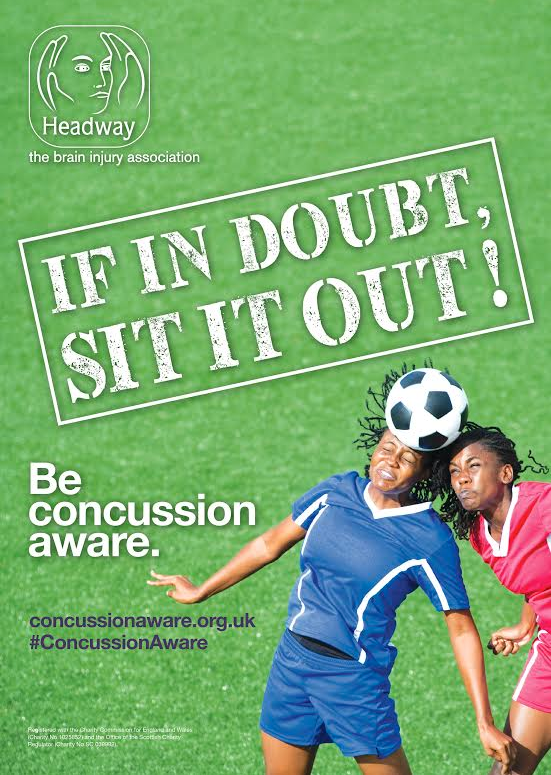 What Should You Do If You Think You Have A Concussion?
The key message of the #ConcussionAware campaign is that if you think you have sustained a head injury and may have a concussion, you should seek medical attention immediately.
"A period of rest is needed to allow the brain to recover, and people should not return to training or playing sport until such a time as deemed safe by a medical practitioner," McCabe says.
"While most people will only experience temporary symptoms as a result of concussion, complications can sometimes occur and it is important to be aware of the signs to look out for which require an immediate return to hospital. These are documented in Headway's Minor head injury discharge advice factsheet."
What Are The Long-Term Implications Of Concussion?
If identified and managed properly with rest and medical assessment, most concussions will not result in any lasting damage.
Occasionally, the effects of concussion can be prolonged and if symptoms persist, it is important to return to your GP for assessment.
However, McCabe warns there are "significant risks" in returning to the field of play after sustaining a concussion.
"If a player sustains another blow to the head before the brain has had a chance to recover from the initial concussion, the damage can be exacerbated to the point that it can be – on rare occasions – fatal," he says.
"This is commonly referred to as Second Impact Syndrome and it is understood to be most common among children and young adults."
You can help raise awareness of Headway's campaign by using the #ConcussionAware hashtag, sharing the campaign film, and encouraging people to pledge their support at www.concussionaware.org.uk.