Christmas is almost here, which means a number of treats are in store. First up there's alllll the food, then the presents, and of course, y'know, all the regular traditional festive stuff.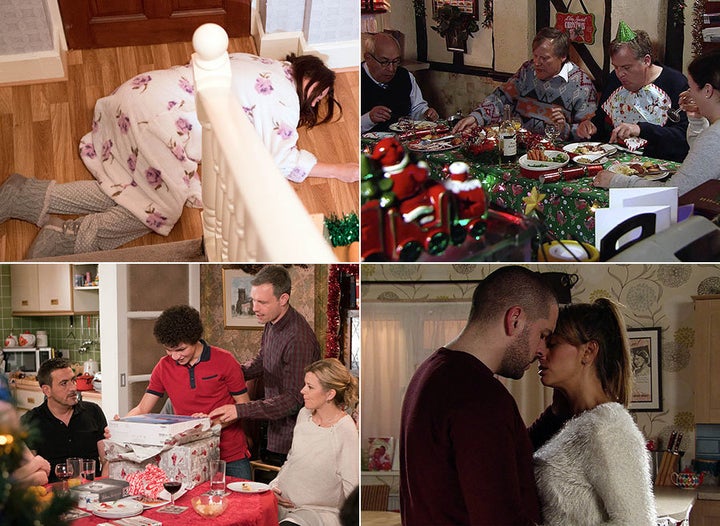 A number of Weatherfield residents will be in the spotlight for the 2016 festive season, as a series of storylines culminate in plenty of drama, laughs, and most likely some tears. Well, this is Soapland, after all.
While we can't help you with the cooking or wrapping, we have got the soaps covered, so check out this list of the 'Corrie' storylines you definitely need to be paying attention to…
1. Toyah Battersby's Return
Her reappearance comes after breakdown of her marriage, and she surprises Leanne - who was planning to go to Toyah's in Liverpool - on the morning of the 25 December.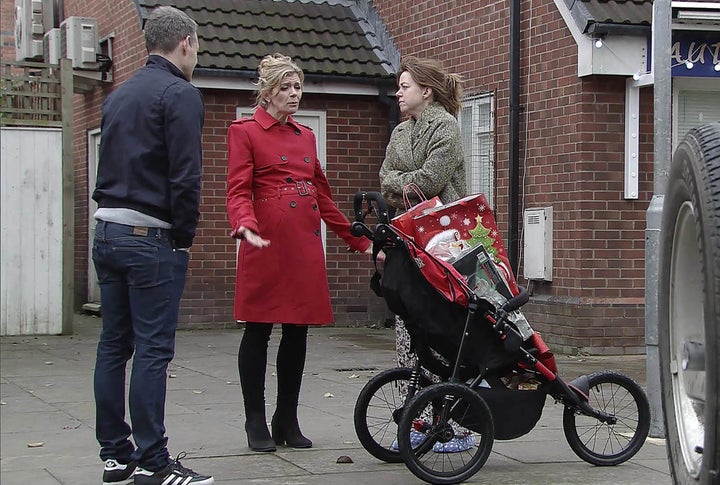 The drama won't end there, though, and despite Toyah's insistence that her marriage is over, her husband Toby will follow her to Weatherfield, desperate to patch up their relationship problems.
2. Aidan Spends The Night With Maria
This happens at the start of the Christmas week, and all begins when Maria spends the night with Adam Barlow. Their tryst takes place after a fair few shandies and when Kirk arrives at the flat in the morning, he and Liam narrowly avoid an accident, after smelling gas.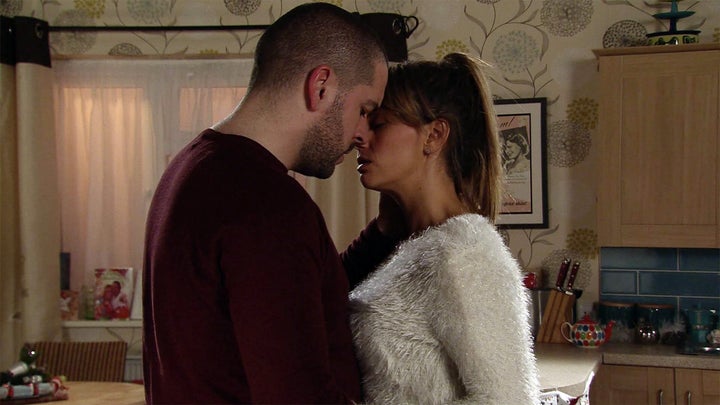 When Kirk then rages at Adam in the Rovers, Sam Robertson's character make an unkind remark and Aidan steps in, punching him in the face because y'know, why not.
Later in the week, the sexual tension between Aidan and Maria reaches a new highpoint, as they enjoy a secret meeting at the factory, where he kisses her passionately and promises to leave Eva.
Little do they know, Johnny is watching them…
3. But Let's Not Forget She's Going To Prison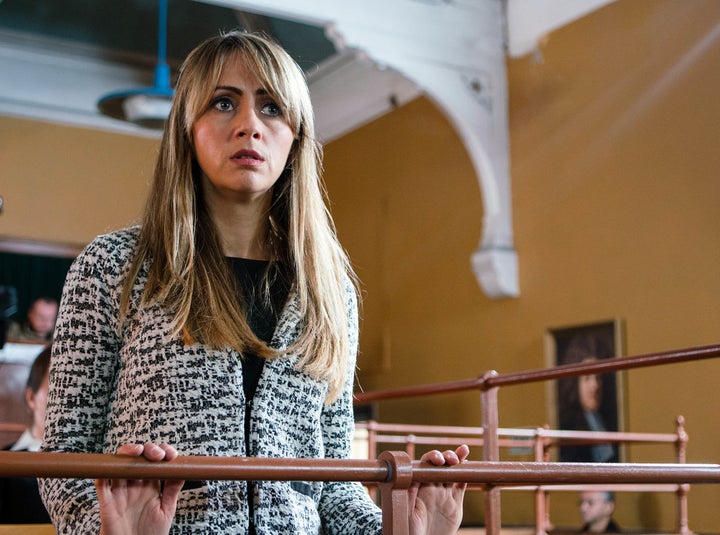 The affair may be fun - well, when they aren't feeling incredibly bad about things - but it's also a handy distraction for Maria, who is facing jail time over her sham marriage to Argentinian friend, Pablo.
4. The Barlow Boys' First Christmas Together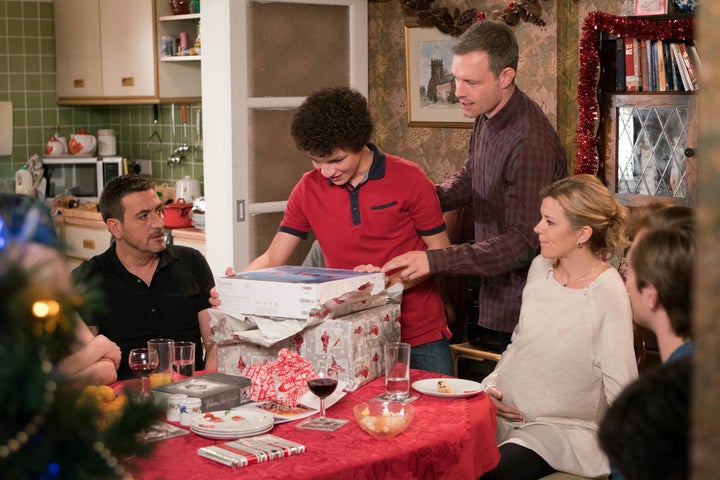 Earlier this year, the Barlow house became full again and there'll be plenty of people at the table on Christmas Day (especially as Toyah's arrival means Ken insists she, Leanne, Nick and Simon join their celebrations).
5. Bethany Platt's Collapse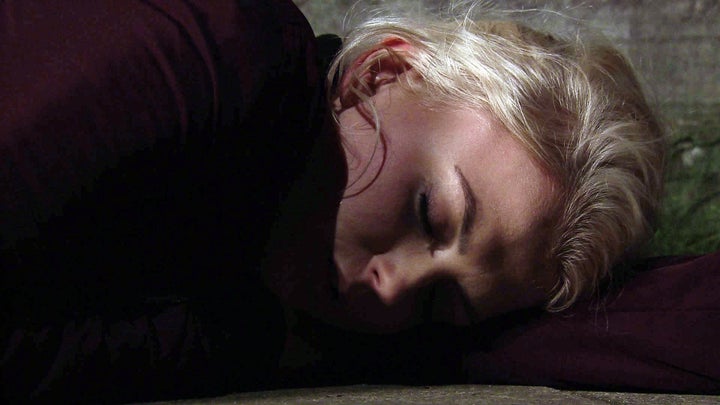 When Bethany's secret crush on her mum's boyfriend Gary Windass is revealed, the teen is mortified and secretly leaves the house. She then takes an overdose of diet pills, and collapses in the street. When she wakes up in hospital, her family are desperate to help - but will the teen and her mum be able to reconnect?
6. Peter Barlow's Secret Lover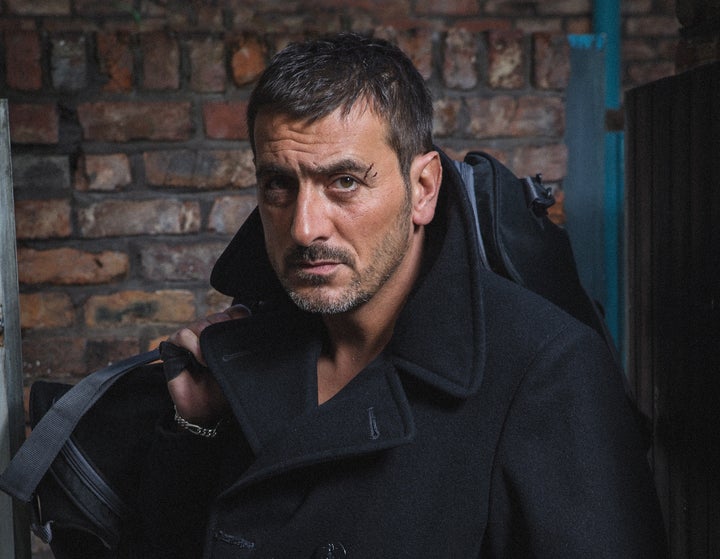 We love a good ol' fashioned soap reveal, and we're about to see a soon-to-be classic in 'Corrie', when Peter's mystery woman is unmasked.
He'll spend the night with her on Christmas Day, and then resolve to tell everyone about the relationship - but will he actually do it? And if he does, how will the news go down?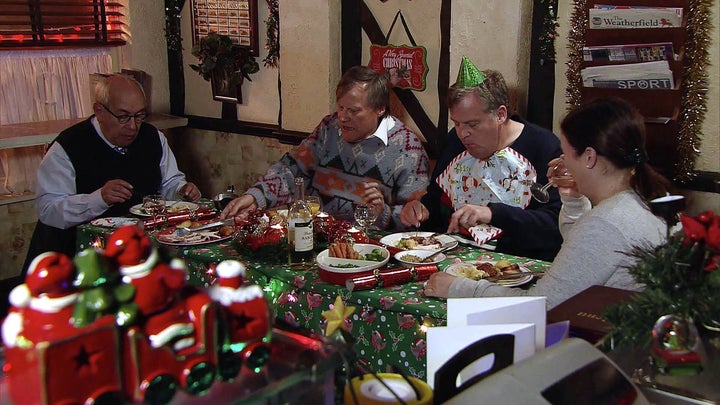 Kooky fan favourite Mary has been on the fringes of a number of a big storylines, but now, she's at the centre of it all. Viewers recently found out that Mary has a secret son and he'll be arriving in Weatherfield just in time for Christmas lunch.
Once there, he'll shock his mother with a huge offer - asking her if she would like to live in South Africa with his wife and family. But will Mary say goodbye to the cobbles? We seriously hope not.
8. Anna Windass's New Year Misery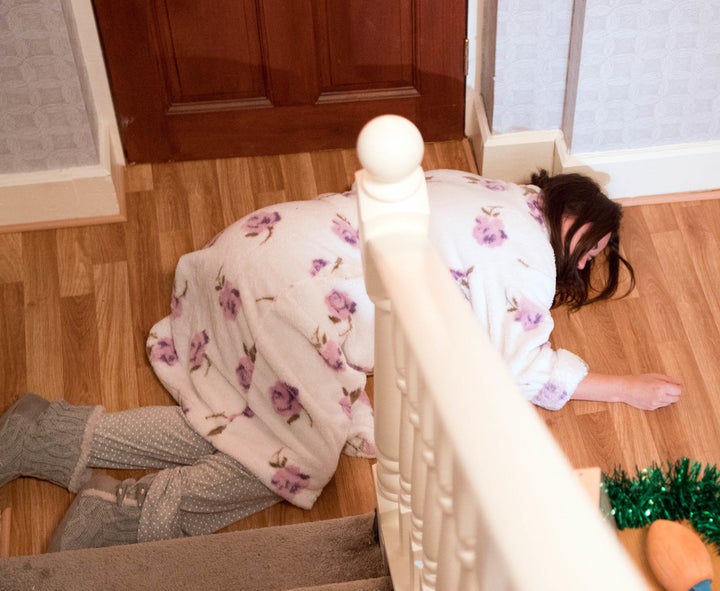 Anna is still struggling to cope following the explosion that left her with serious burns, and things don't go so well when she's left alone with Jack on New Year's Eve.
After taking a tumble down the stairs, Anna is left unconscious, and when Jack can't wake her up, he unlocks the front door and walks out into the street. As he stands there scared, will anyone rescue him?
See the revised 'Coronation Street' Christmas week schedule here, and catch up on all the latest soap news and spoilers on our dedicated news page.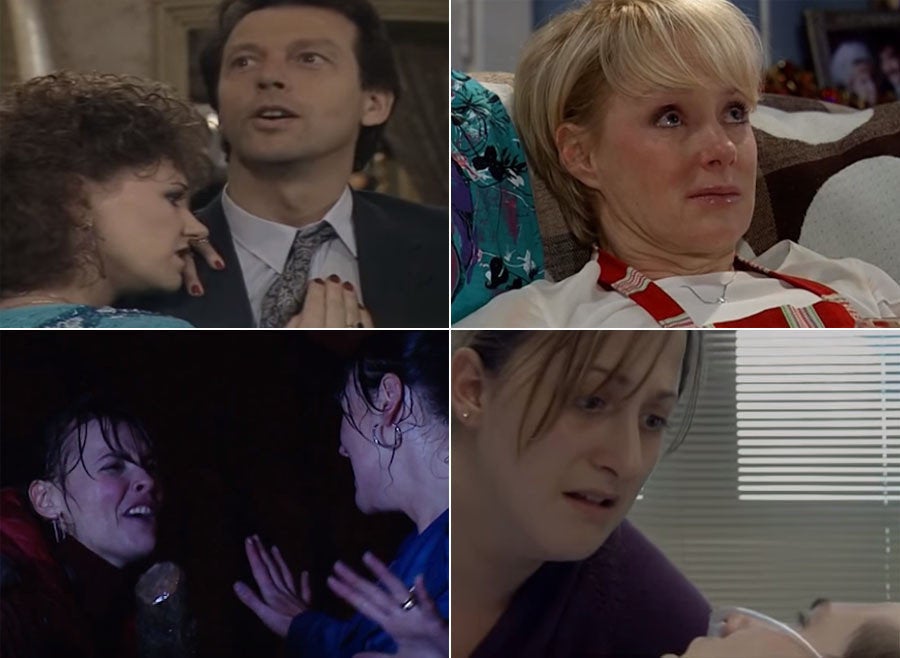 15 Miserable Soap Christmases