Following his night of passion with Maria, Aidan attempts to lie to his girlfriend in scenes to air next week, telling her he stayed at a friend's house.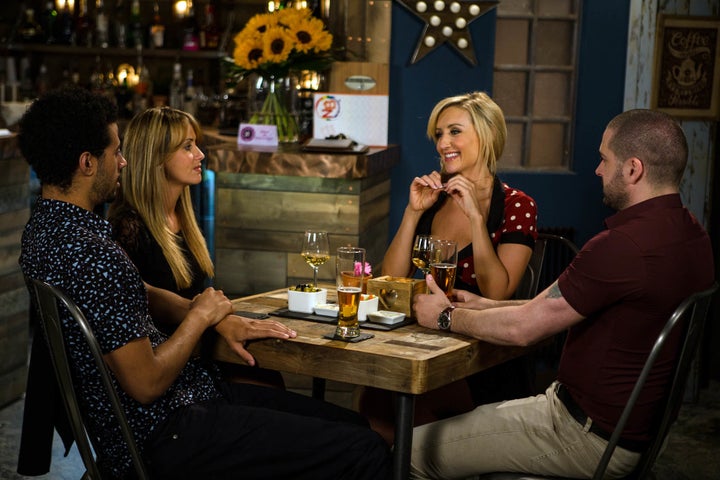 However, Caz then blows their cover, by telling Eva that her boyfriend was at Maria's, which understandably leads to questions.
A quick-thinking Maria does her best to cover her own tracks, telling her pal that Aidan was getting her opinion on a flat he wanted to rent as a surprise for her - but has the damage already been done?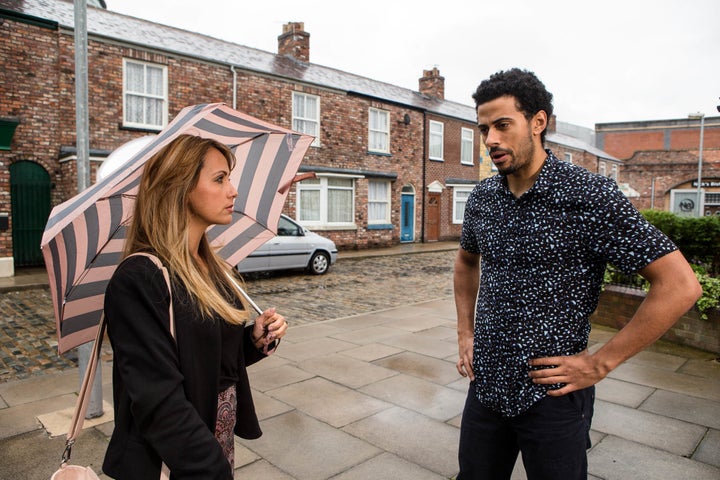 In the coming episodes, viewers will also see Maria struggling with the feelings she has for Aidan. Can she keep things in check?
It seems that the answer may be no, as after a tense evening at the bistro, Maria will call time on her relationship with Luke. Oh dear...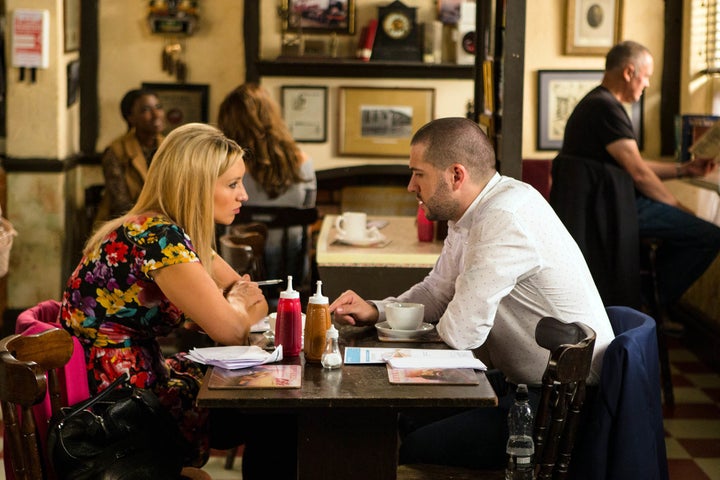 Earlier this year, 'Corrie' bosses teased that the storyline would be one of the summer's three key plots.
These 'Coronation Street' scenes air from Monday 15 August. Catch up on all the latest soap news and spoilers here.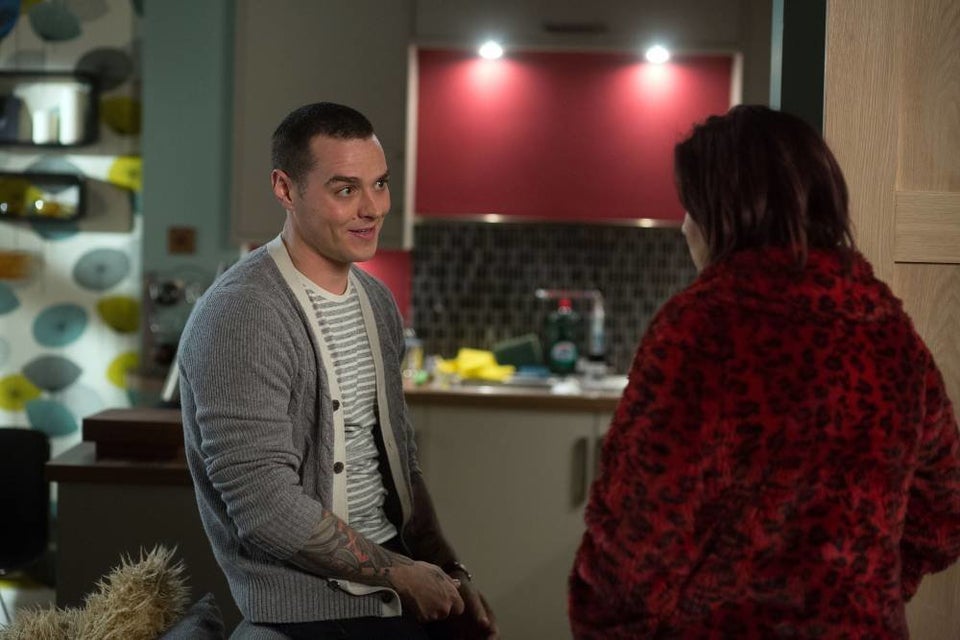 Popstar to Soapstar
Related