Debbie Rush, who plays Anna Windass in 'Coronation Street', did her own stunts in Friday's (21 October) dramatic episode, and the actress has now opened up about her husband, Andrew's real-life burns injuries.
The soap actress's character was engulfed in flames when David Platt's car exploded in 'Corrie', and she's now discussed the conversations she had with Andrew, who was set on fire and burnt badly when he was 10 years old, ahead of filming the scenes.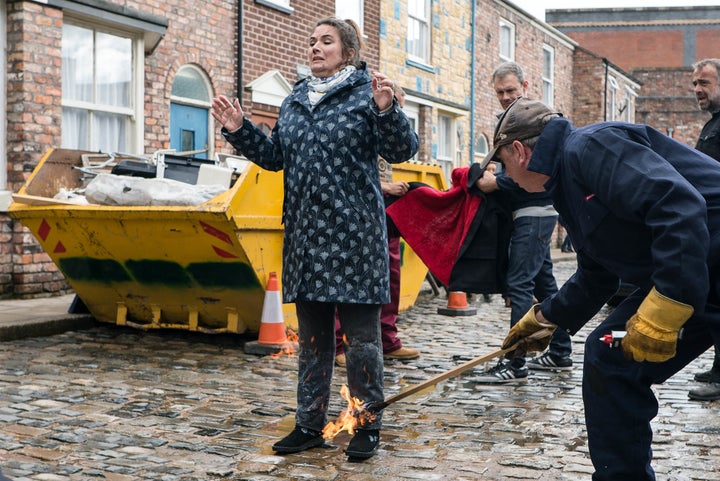 Addressing her husband's reaction upon hearing about her storyline, Debbie says: "He was very quiet, but he didn't say that he didn't want me to do it as he knew I was relishing the challenge and he has always been very supportive of my career.
"I know it must have been hard for him after what had happened to him. He was with his brother and his friend and they were messing about trying to be fire eaters after watching a variety show on TV.
"Some of the paraffin was on Andrew and he was set on fire, it burnt through his clothes and burnt his chest. It must have been an awful thing for a 10-year- old boy to suffer.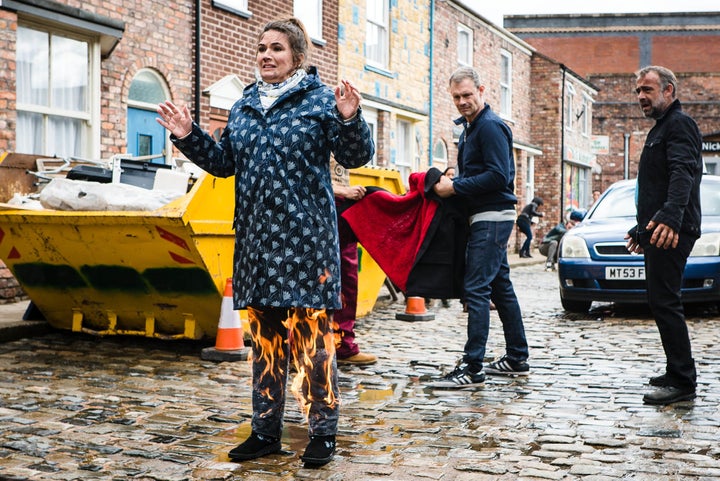 "If anyone can help me research how Anna would be feeling then I knew Andrew was the man for the job."
Debbie was told a stunt double could be used if she didn't feel comfortable, although she opted to work with the soap's team to film the scenes herself.
"I was told that my skin would be coated with a cooling gel and then after that you put your first set of fireproof clothes on which are like the cotton skins that racing drivers wear and then that gets cooled," she continues. "I thought the gel stopped you going on fire but it is just to keep you cool, it is the clothes that stop you burning.
"I had two layers of skins, Glenn [the stunt co-ordinator] gave me his fire suit as he knew that was safe as he had used it dozens of times.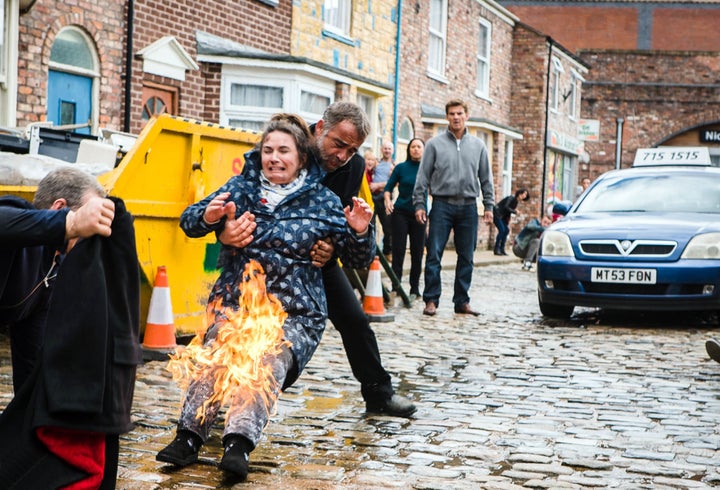 "Then I had Anna's clothes on that we had to buy a few sizes bigger, I looked like the michelin man! On top of each layer was the cooling gel.
"On the day itself it was like running on autopilot, I got painted up and layered up. The stunt lady was always there just in case but I knew I wanted to be the one to do it.
"What I shouldn't have done is watch them do a run through with the dummy, that was dressed as Anna, being set on fire, it was like a huge furness going up and that was the one moment I thought 'I can't do this'.
"Then I watched them do it on Donna the stunt lady and that was fine and I relaxed again. They told me I was only going to be on fire for 8 seconds, when I came out to do it the paramedic put an oxygen mask on me for the fumes from the accelerant and that was the point I realised it was real."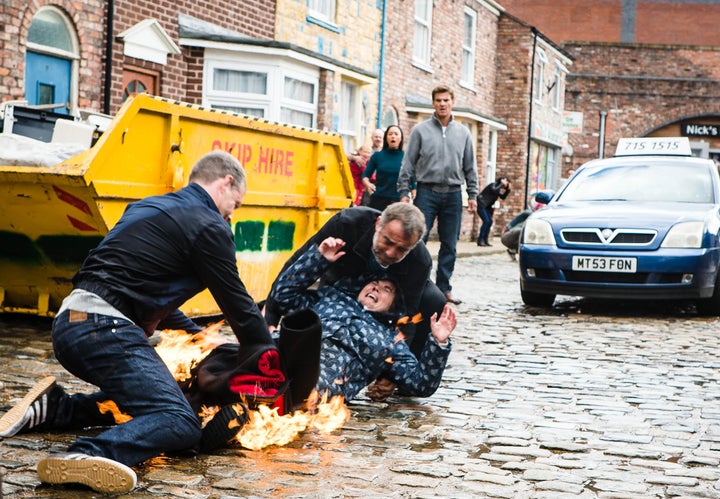 Andrew has helped Debbie complete research for the episodes which see Anna's recovery begin, and she adds: "Everyone's experience is different but it is important to me because of what happened to Andrew and to other people that we do this story justice. Anna's recovery and how she copes with it is important.
"Andrew was a child, Anna is a grown woman so it is different, on top of how she looks she can no longer be the woman she was and has to deal with all of that, so it's important we get it right."
Catch up on all the latest soap news and spoilers here.
NOW READ: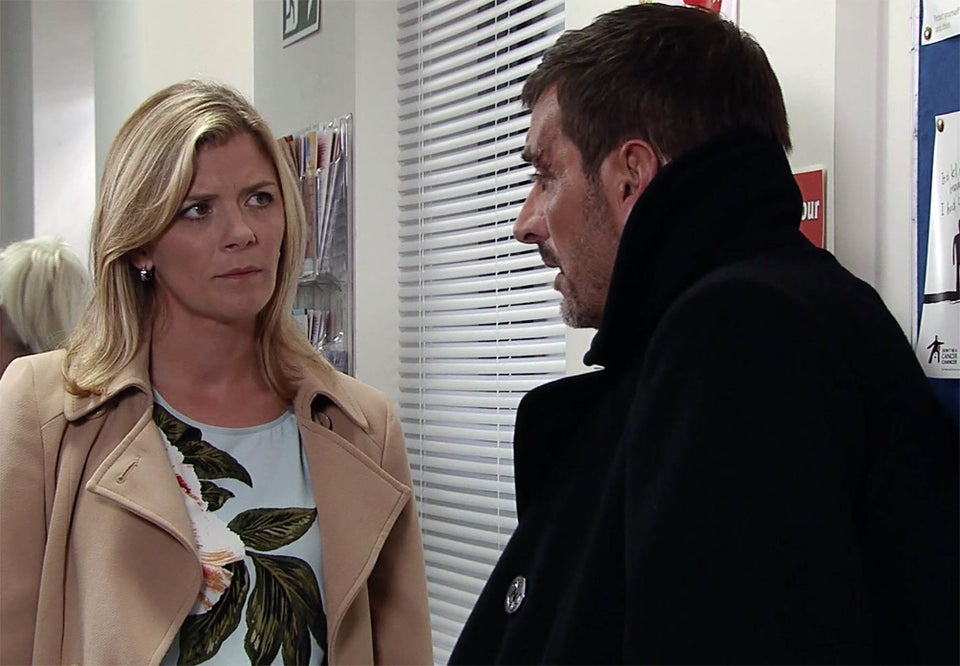 'Coronation Street' October Drama