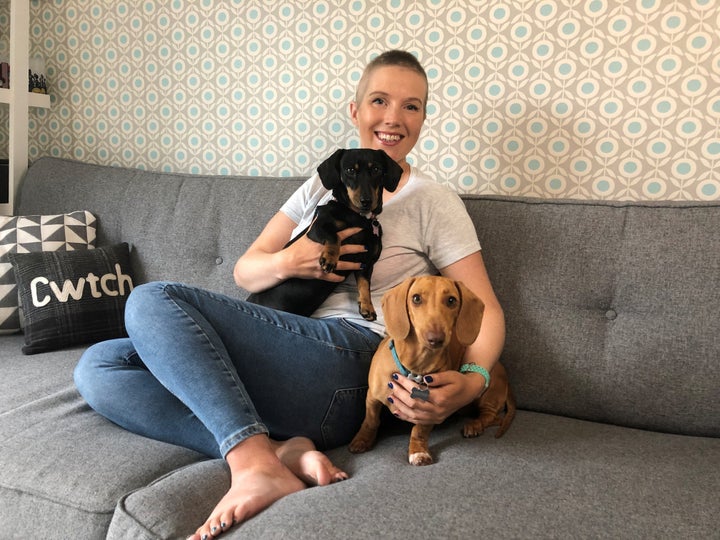 Sports have always been a massive part of my life. I've always been super active, and I was always the keen bean, always the most enthusiastic, I was training every evening and working out before work. I ran marathons and played national league hockey. My nickname was even 'Hockey Heather'.
So, in 2014, I kept putting my lower back pain down to a bad tackle or something. But when I started to experience intermittent bleeding, I went to my doctor and was referred to hospital, where I was hit totally out of the blue: they found a five-centimetre tumour on my cervix and diagnosed me with a rare and aggressive form of cervical cancer.
Initially my prognosis wasn't very good. I had a life expectancy of two years, and mine was only the 19th recorded case of that cancer at that time.
I began an aggressive program of treatment: chemotherapy, radiotherapy, and brachytherapy, a form of internal radiotherapy. Fortunately, it all worked really well. Five months after I got my diagnosis, I got the call to say I was in remission.
But it wasn't a case of life going back to normal. In fact, my life had gone through a complete 180. Chemo had caused a number of side effects, including inducing early menopause which left me dealing with infertility when I was only 27, something I'm not sure I'll ever get over. I had to deal with chronic lower back pain and fatigue, which is something I really struggled to adapt to; I went from a really active lifestyle to struggling to walk. I even struggled to walk up the steps to my third-floor flat without taking a break.
"I woke up to find myself surrounded by paramedics in my room. My husband had found me having a seizure, something I'd never had before."
But I worked hard and eventually managed to run again. Eighteen months after I finished treatment, I even finished the London Marathon for Cancer Research UK. Later, I actually managed to return to playing the same level of hockey I was at before. After finishing my first full season back on the pitch, I was loving having these parts of my life back, after thinking they'd been shut off forever.
Then, the week after the season was over, I woke up to find myself surrounded by paramedics in my room. My husband, who is in the police and always calm in these situations, found me having a seizure, something I'd never had before. After being taken to A&E and undergoing a scan, I was knocked for six: they found a lesion, and I was diagnosed with two brain tumours.
Obviously, the first question I had was whether this was to do with my cervical cancer. Had it come back? But no, "really bad luck", as the doctor put it, meant I now had to deal with a new, completely unrelated, cancer.
Thanks to my amazing medical team, I met with the neurosurgeon and had two craniotomies – one for each tumour, which were on either side of my head. Unfortunately, there were signs that it had grown again last year, so I had to go for a third craniotomy last Christmas.
Because of that, I'm currently going through chemotherapy, in the middle of this pandemic. I started a year-long course of chemotherapy at the beginning of lockdown and because of my weakened immune system and the situation with coronavirus, I'll need to keep shielding – probably until April next year.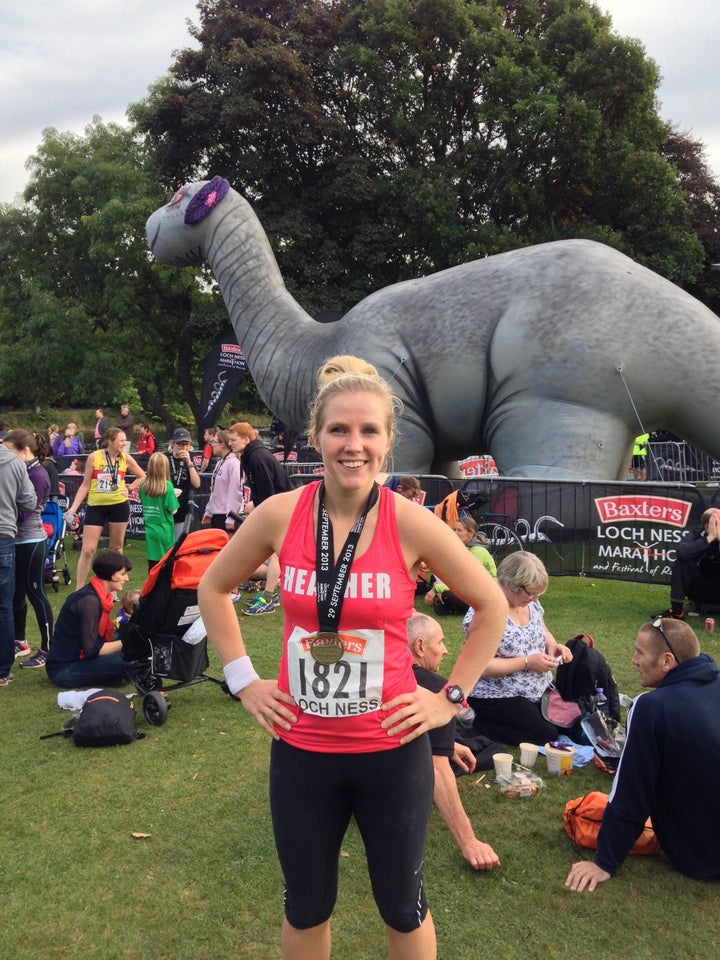 That sounds difficult, and it is, but there have been some really good aspects. My husband is able to work from home, and because my treatment is entirely in the form of a tablet called temezolomide, he can collect it for me from the hospital. We've got all the support in terms of getting our groceries covered, and my friends and family are making sure I don't feel forgotten. And our sausage dogs, Parsnip and Pumpkin, are always the first by my side when I'm feeling sick.
When I was diagnosed six years ago, we were forced to adapt – to the changes in my body, to the challenges of treatment, and I had to re-shift my mindset. Don't get me wrong, when lockdown came in it was frustrating, but, for me, basically being told to stay at home isn't the end of the world.
The most difficult part, though, is that I know my cancer is not curable. I know I've got a limited amount of time. I'm as positive as I can be, but in lockdown we all have our bad days. Except for me it's not simply a case of 'oh, I'm missing my family and friends', it's 'I'm missing the opportunity of making memories with them that'll last when I'm gone'. I'm losing out on time, and so I feel a bit cheated.
"My treatment is designed to prolong life – if it is impacted, what does that spell for my future?"
I'm very lucky that my treatment hasn't been affected so far – it's regularly reported there's a backlog for some patients, and I worry if, down the line, that's going to impact me too. My treatment is designed to prolong life – if it is impacted, what does that spell for my future? Where a lot of my friends are saying things like 'when lockdown is over we can do this…',I don't have that luxury.
It already takes so long to get from the lab to the bedside. Knowing that this virus could be putting valuable research back is hard. Because for me, and others like me, our lives depend on it.
As told to Charlie Lindlar
Covid-19 put Cancer Research UK's life-saving research on pause. For information on how the charity is trying to get back on track, visit cruk.org/give