Immunity certificates to identify people who have had coronavirus are being considered by the government.
Health Secretary Matt Hancock said the documents could be issued once the antibody tests are ready for roll out.
People who have had Covid-19, the disease caused by coronavirus, develop antibodies to fight the virus, but it is unclear how long any immunity they develop lasts.
The principle is that it would allow people to leave lockdown earlier than the rest of the population if they test positive for antibodies to the virus.
The minister told the daily Downing Street press conference: "We are looking at an immunity certificate – how people who have had the disease, have got the antibodies and therefore have the immunity can show that and so get back, as much as possible, to normal life.
"That is an important thing we will be doing and are looking at.
"It is too early in the science of the immunity that comes about from having the disease to be able to put clarity around that."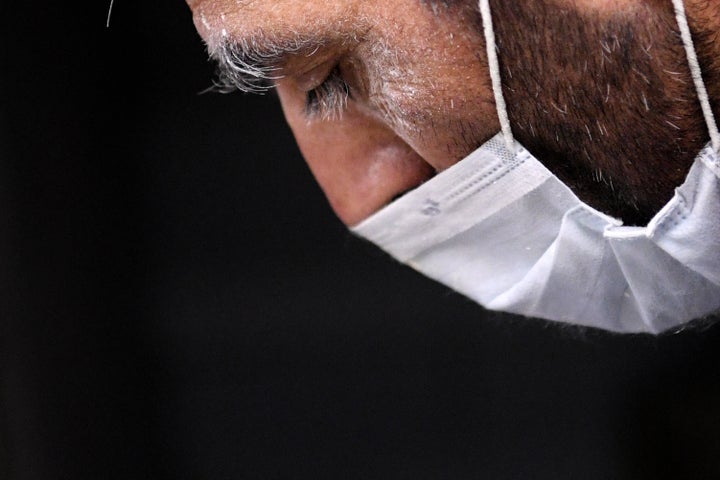 Last month, Kuwait's civil aviation authority said passengers from 10 countries including India, Turkey and Egypt must produce certificates saying they are coronavirus free.
Thailand has also introduced new measures demanding medical certificates from people entering the country confirming they have been tested and are virus free.
It comes as UK public health officials announced that one million home testing kits for coronavirus could be sent out in a matter of weeks.
Recently, Public Health England (PHE) appeared to provide hope that the UK lockdown could be scaled back after announcing that testing kits were being assessed for household use.
People are currently having to obey strict rules about remaining indoors in a bid to stall the spread of coronavirus.
But testing kits could allow those who have had the deadly virus to return to their normal routines because health experts believe there is a period of immunity after having contracted the disease.
Professor Yvonne Doyle, medical director at PHE, confirmed plans were in place for "a million tests that people can do themselves".
Immunity is built up through having had the infection or receiving a vaccine, which is still in development.
"In other words, members of the public will be able to take a blood test and send it back in the post and get that analysed," she told the health and social care committee on Thursday.
"That is an antibody test that tells you if you have had the condition.
"That is absolutely critical for two reasons: to understand what is going on but also to allow people to return to work.
"That is well advanced but not ready yet. We need to be absolutely sure it is a valid test.
"We expect that to come within a couple of weeks but I wouldn't want to over promise on that, and I think the chief medical officer has been absolutely clear on it being right before it is put out."
Prof Doyle said immunity was thought to be at its "strongest" for 28 days after fighting off the disease, but the period of protection could be longer.
Home testing kits are available in many countries including the US and on Wednesday Beijing announced it was stepping up its oversight of exports of kits after several European countries complained about the accuracy of some Chinese-made tests.
Chinese exporters of coronavirus tests must now obtain a registration certificate from the National Medical Products Administration (NMPA) in order to be cleared by China's customs, the NMPA said in a statement late on Tuesday.
Beijing had been encouraging Chinese firms to export test kits and other supplies to help battle the coronavirus pandemic, leading to a surge of companies offering kits to countries desperate to get a handle on the fast-moving and highly contagious disease.
Some Chinese test kit makers had been taking advantage of easier European Union regulations to get their products into the market before they were approved at home.