The UK is facing its fourth week in lockdown as authorities continue the battle to 'flatten the curve' of Covid-19 cases.
Meanwhile, the number of confirmed Covid-19 cases rose by 4,342, reaching a total of 88,621.
Care homes in crisis
Around 13.5% of care homes have faced a coronavirus outbreak, with new cases detected in 92 homes in the last 24 hours, the UK government's chief medical officer has revealed.
The disclosure by professor Chris Whitty at the daily Downing Street press conference comes as care sector bosses warn daily death tolls are "airbrushing out" hundreds of elderly people who have died at care homes.
Almost 100 residents are already known to have died from coronavirus, but the true statistic is not known as official daily figures relate only to NHS hospital fatalities. Care England says around 1,000 residents could have died from Covid-19.
Professor Whitty did not specify how many care homes have been affected. But estimates suggest there are 11,300 care homes in the UK, meaning more than 1,500 homes could be dealing with an outbreak.
He told reporters he would like to see coronavirus testing increased in care homes.
UK lockdown unlikely to be relaxed
Foreign secretary Dominic Raab has suggested lockdown restrictions will not be relaxed imminently despite signs the UK is "starting to win this struggle".
The minister told the daily Downing Street press conference that there were some "positive signs" from the latest data but that "we are still not past the peak" of the virus.
The UK's scientific advisory group meets this week to determine the next step on lockdown but Raab signalled "we don't expect to make any change to the measures in place at that point".
The UK's hospital death toll passed 11,000 but there are signs the daily number of fatalities are slowing, which has been the objective of social distancing strategies across the world to take pressure off healthcare systems.
Ministers have said they want to be sure the UK is past the peak of the outbreak before easing the restrictions, but 10 members of the Cabinet are reportedly urging lockdown conditions to be eased amid concerns about the impact on the economy.
Armed forces deployed to help ambulance staff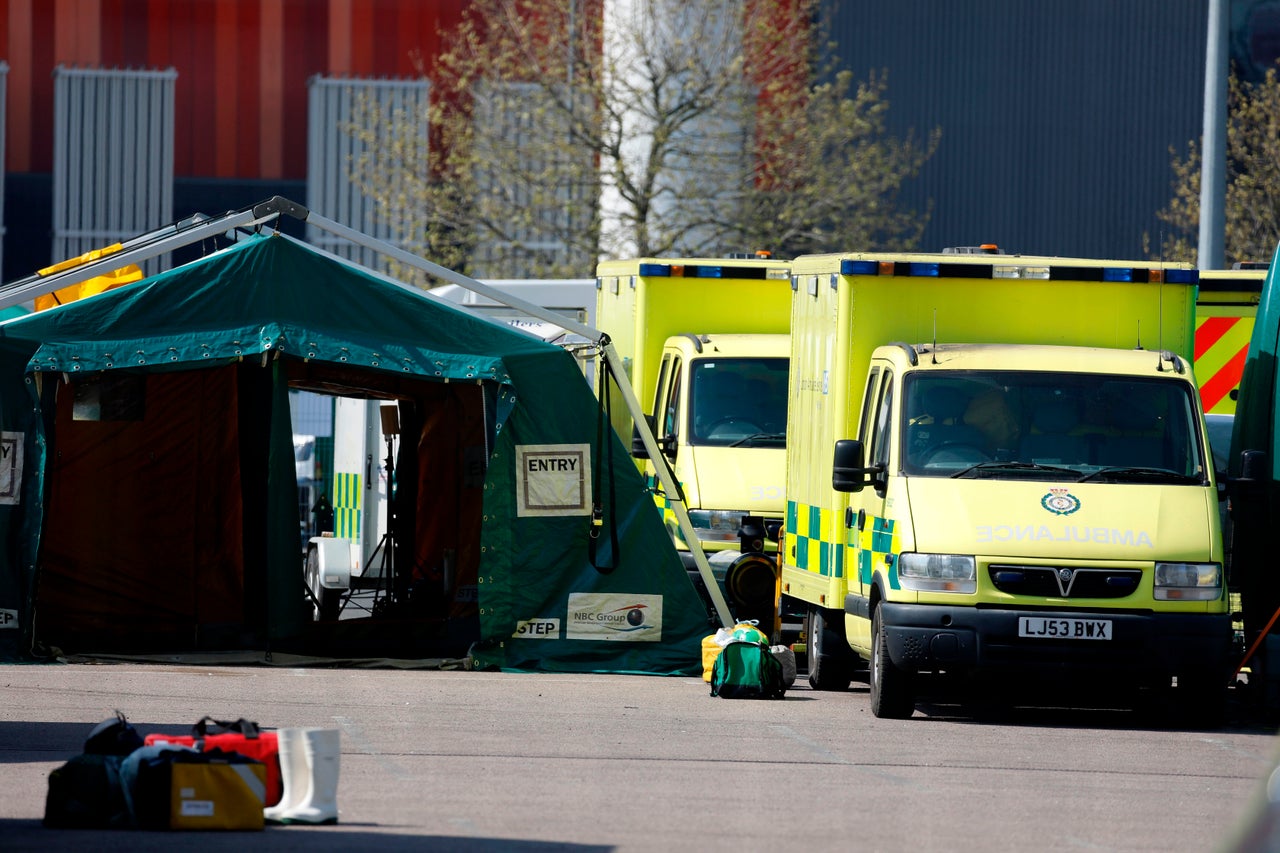 Nearly 200 members of the armed forces are being loaned to NHS ambulance services to support their work during the coronavirus pandemic.
Personnel from the Army, Royal Air Force and Navy will be sent to work at five ambulance trusts across the UK.
While their responsibilities will vary, their new duties will include driving ambulances and taking calls from the public.
The military have already helped to construct the first specialist Covid-19 NHS Nightingale hospital at the ExCel centre in London.
Now, following the latest announcement:
80 service personnel will be sent to the South Central Ambulance Service
21 medical personnel from the armed forces will form 10 critical care transfer teams to transport patients who need to be moved between intensive care units in London
In Wales, 60 soldiers completed a two-day ambulance training course on April 7, ready to be deployed to assist paramedics with non-clinical tasks.
37 military personnel have also been deployed to the East of England Ambulance Service
Members of the RAF are already assisting the Scottish Ambulance Service with a trial of a medical isolation and transport system, using RAF Puma helicopters to take critically ill people to hospital.
Defence secretary Ben Wallace said: "Our armed forces always step forward at the appearance of threats to the country and its people.
"Across the United Kingdom, soldiers, sailors, airmen and women have got the backs of our NHS colleagues as they confront coronavirus."
UK body bag stocks 'in danger of running out' – BBC reports
Mortuary suppliers have no stocks of standard body bags left for sale amid the coronavirus pandemic, they have told BBC News, blaming stockpiling for the shortage.
It could take a number of weeks to source new stocks from overseas, the news website reported.
Meanwhile, medical staff on the frontlines told reporters they were having to wrap the dead in bed sheets because of the shortages.
But Barber Medical – which has the NHS contract for mortuary supplies – said there was a real issue with the availability of 'zipped mortuary bags' and that they could not be sourced anywhere.
However, the company said it had an increased stock of polythene 'body pouch bags'.
'Almost 3,000 fire and rescue staff in self-isolation across Britain', says union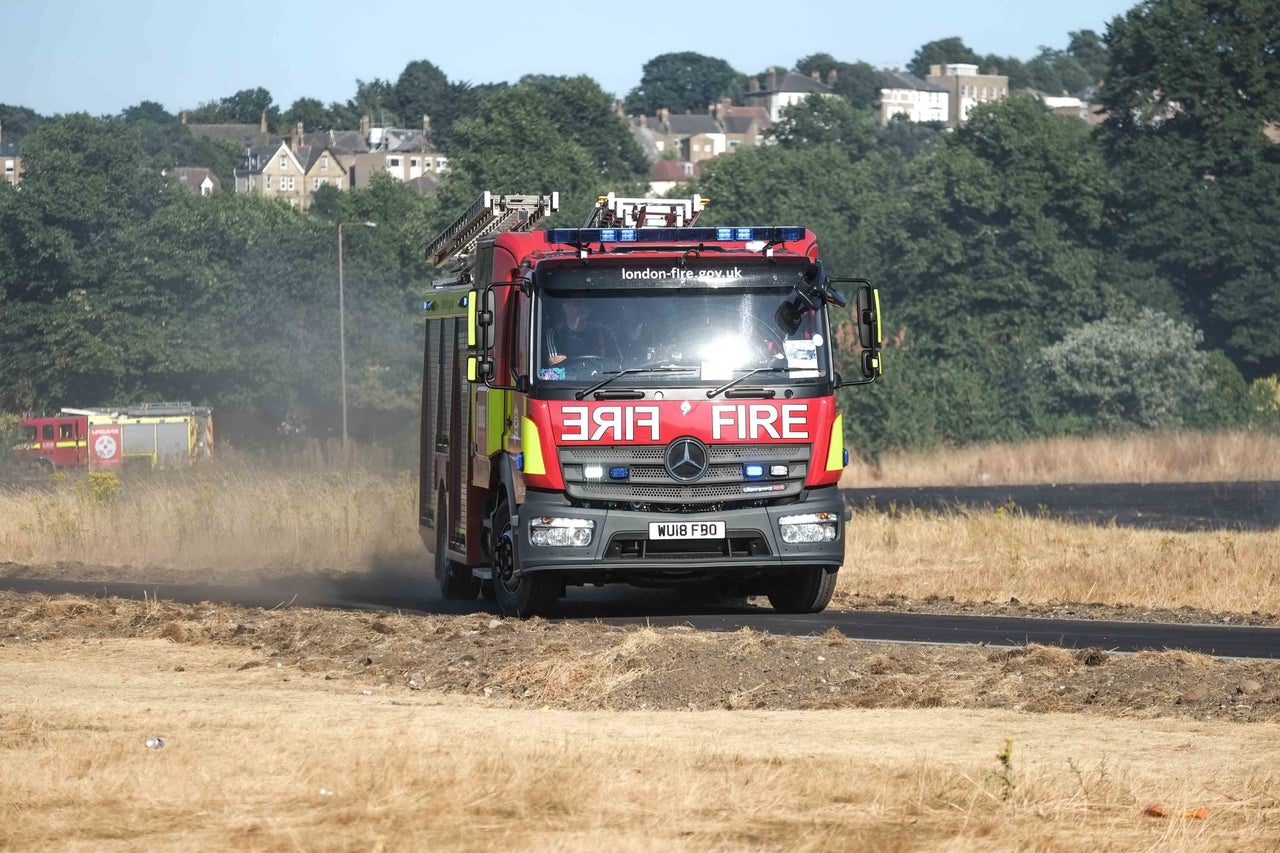 Almost 3,000 fire and rescue staff are in self-isolation and unable to work because of Covid-19, the Fire Brigades Union (FBU) has warned.
Calling for urgent coronavirus testing for fire and rescue personnel, the union said that almost 5.1% of the UK's total fire and rescue workforce was currently out-of-action.
Emergency fire control rooms – which have less staff – have been worst hit in some areas, the FBU said, with some control rooms losing 15.9% of their staff.
According to the union, without urgent testing of frontline personnel, there will "inevitably" be an impact on firefighters' ability to respond to fires and other emergencies.
"The Westminster government is playing with fire by not testing firefighters and control room staff for coronavirus," said FBU general secretary Matt Wrack.
"Currently, crews are maintaining services, but this will become increasingly difficult as the virus spreads.
"There are already thousands of firefighters and control staff in self-isolation, only a fraction of which will have the disease. If we aren't able to find out exactly who is infected, and more staff isolate unnecessarily, services will be put on a dangerous knife-edge."
The Scottish government has committed to initial limited testing of fire and rescue staff, the union said, while testing is available for 50 personnel in Northern Ireland and Wales has agreed to test emergency service staff once tests have been secured for NHS workers.
But the FBU said that in a letter to the union, security minister James Brokenshire had made no commitment to test personnel in isolation in England.
A government spokesperson said it was prioritising testing for the most acutely ill and vulnerable patients in hospital and frontline NHS staff.
They added: "We are working very closely with fire chiefs to ensure they have the resources and support they need to carry out their vital roles and to keep people safe."
Spain loosens restrictions on non-essential workers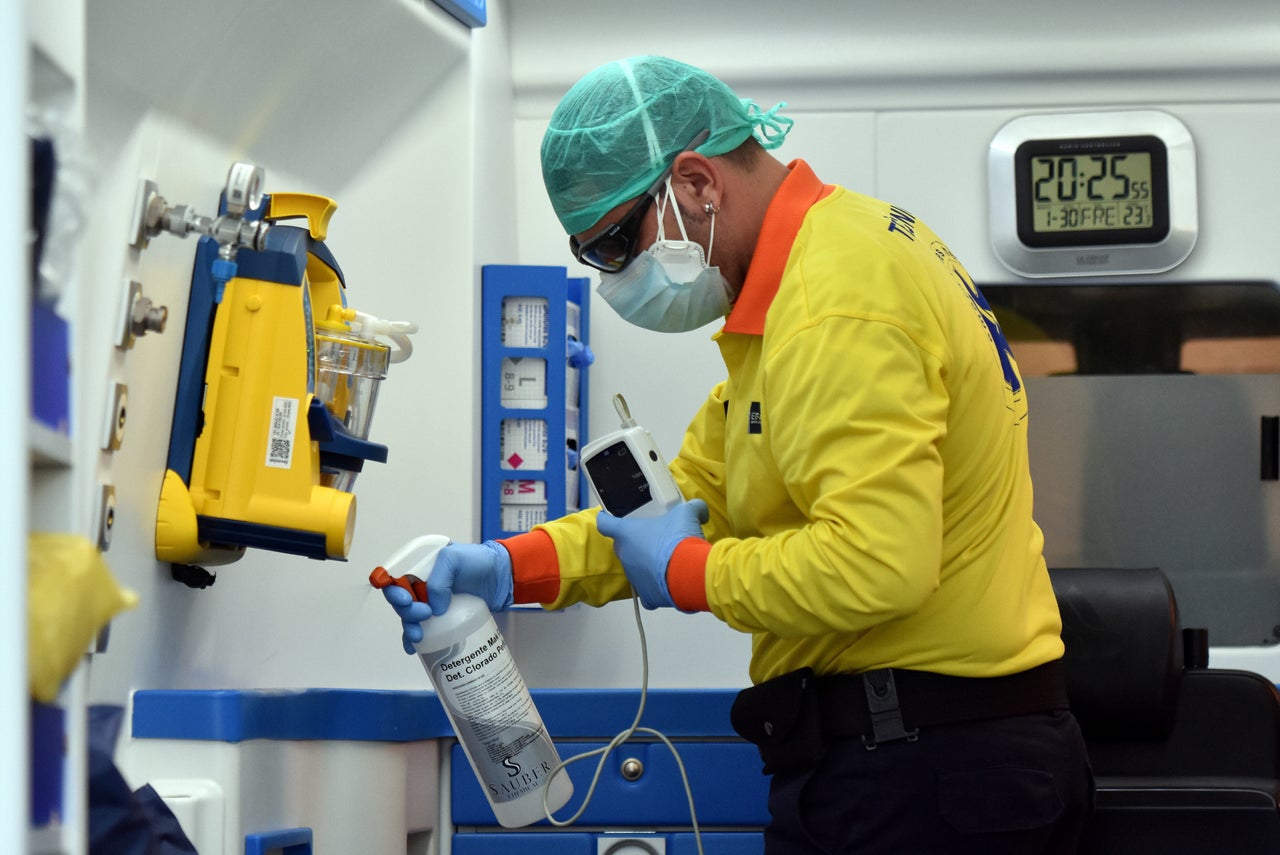 Some non-essential workers will be allowed to go back to work on Monday in Spain as the country loosens its strict lockdown measures.
While authorities have strongly urged those who can work from home to continue to do so, construction workers and those in industry will be allowed to return to work.
Retail shops will remain closed other than supermarkets, fruit stands, bakeries, butchers, newsstands and pharmacies.
It comes after Spain reported its lowest daily growth in confirmed coronavirus infections in three weeks, with 4,167 cases reported on Sunday.
The country's total confirmed cases is more than 166,000, second only to the United States.
Deaths in Spain have exceeded 17,000, with 619 new fatalities confirmed on Sunday. More than 60,000 patients have recovered from Covid-19 in the country.
New NHS coronavirus tracing app 'must be open to scrutiny'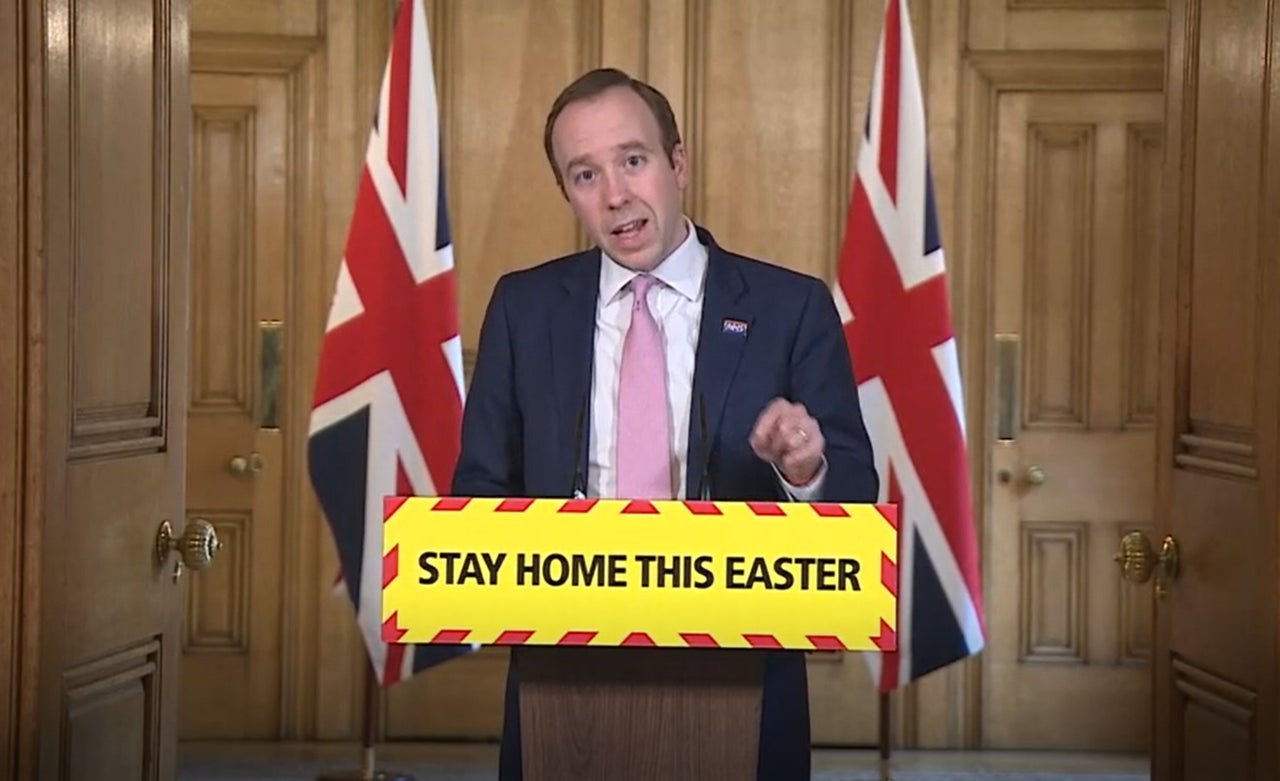 A new NHS app for contact tracing in a bid to slow the coronavirus spread must be open to proper scrutiny over its use of data, MPs have said.
He said developers of the app, which is currently being tested, were working with the world's leading tech companies and experts in clinical safety and digital ethics "so that we can get this right".
Making the announcement at the daily Downing Street press conference, he said: "If you become unwell with the symptoms of coronavirus you can securely tell this new NHS app and the app will then send an alert anonymously to other app users that you've been in significant contact with over the past few days."
This should mean people can act even before they have symptoms.
Hancock said in a commitment to transparency, the source code will be published, and he sought to reassure people that data will not be held any longer than is necessary.
While shadow health secretary Jon Ashworth and acting Lib Dem leader Ed Davey welcomed the use of technology to fight coronavirus, they both said the app must be open to proper scrutiny.
Ashworth said it was "vital to have the proper safeguards and transparency when it comes to capturing or mapping people's data."
Meanwhile, Davey called for "transparency", and said it bolstered the case for an emergency recall of parliament.
He said: "Any proposal on the use of mobile phone data or other technology to track people must also be scrutinised properly by MPs before a final decision is made, further strengthening our argument that Parliament should be recalled urgently."
The Equality and Human Rights Commission (EHRC) said it would be offering advice to the NHS on ensuring the new technology protected user privacy.