Coronavirus has changed everything. Make sense of it all with the Waugh Zone, our evening politics briefing. Sign up now.
Leicester could become the first city to face a local lockdown following a surge in coronavirus cases, Priti Patel has confirmed.
The home secretary said there was "support going into" the Midlands city to address a flare up after 658 new cases were recorded in the area in the two weeks to June 16.
HuffPost UK understands that health secretary Matt Hancock, national and local health officials are monitoring the spread of Covid-19 in Leicester and are preparing to make a decision on whether some form of lockdown is needed within days.
There are also concerns that the outbreak in Leicester could cause a flare-up in the much bigger city of Birmingham, which as a regional hub could have wider consequences for the spread of the virus in the country.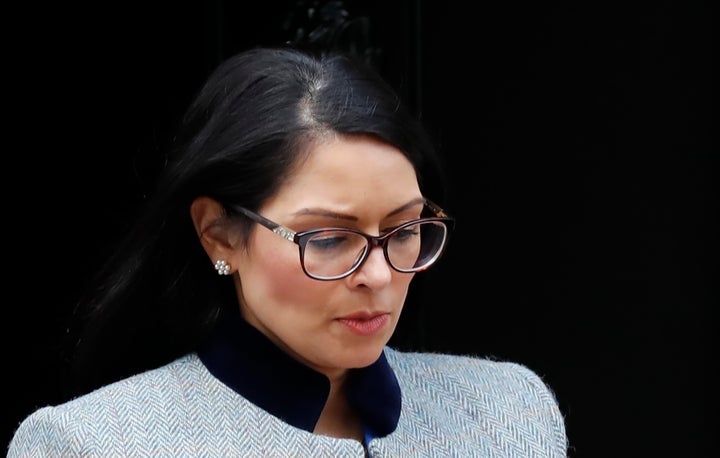 Asked if Leicester was facing a local lockdown, Patel told BBC One's Andrew Marr Show: "That is correct.
"We've seen flare ups across the country already in recent weeks, just over the last three or four weeks in particular.
"There was the example of a flare up in one particular hospital over infection control.
"That is why we have a new mechanism, a joint biosecurity centre which is very much geared up - it's been developed to address local flare ups."
Asked again if there would be a lockdown, she said: "There will be support going into Leicester and in fact the health secretary was in touch with many of us over the weekend explaining some of the measures - the support on testing, resources that have gone to the local authority as well.
"Because with local flare ups it's right that we have a localised solution in terms of infection control, social distancing, testing and many of the tools that are actually within the Public Health England space that will come together to control the virus and to stop the spread, so obviously we can get on top of the infection."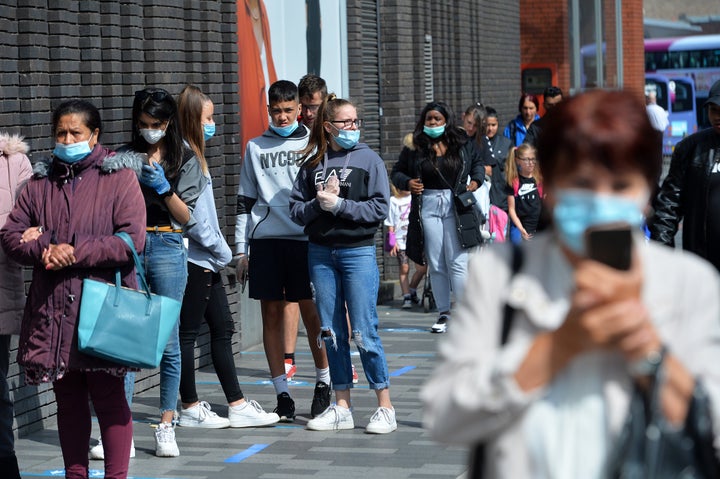 The government has sent mobile testing centres to Leicester and local Public Health England (PHE) officials are assessing the spread of the disease in the city.
Hancock is also understood to be analysing whether new regulations or legislation are required to impose a local lockdown, as current laws mainly relate to imposing national lockdowns.
Previously local lockdowns have involved closing things like hospitals, GP surgeries or care homes if that is where infections are flaring up but there are concerns that Leicester's uptick is happening in the wider community.
Early indications suggest that the rise in cases follows an outbreak in food processing plants in the area, which is what happened in Germany.
Across the UK there have been seven outbreaks at food processing centres in recent days, which experts say are vulnerable due to the cold indoor environment which makes it easier for the virus to spread.
But there are also concerns that the disease is spreading in larger intergenerational households in Leicester, which has a large Asian community, and epidemiological research is being done to understand the outbreak.
Hancock and officials are expected to decide what kind of lockdown is required within the next week or so, with a return to the full stay-at-home early lockdown measures under consideration.
The health secretary is also understood to be keen to ensure any measures are locally-led.
A department for health and social care spokesperson said: "We are supporting the council and local partners in Leicester to help prevent further transmission of the virus. We have deployed four mobile testing sites and made thousands of home testing kits available, to ensure anyone in the area who needs a test can get one.
"NHS Test and Trace will contact anyone testing positive to help them identify their recent contacts, and advise who may have been near to someone with the virus to stay at home to prevent the spread.
"We urge the people of Leicester to continue to practice social distancing, wash their hands regularly, get tested immediately if they have symptoms and follow the advice they receive if contacted by NHS Test and Trace.
"This advice is there to protect communities and save lives."