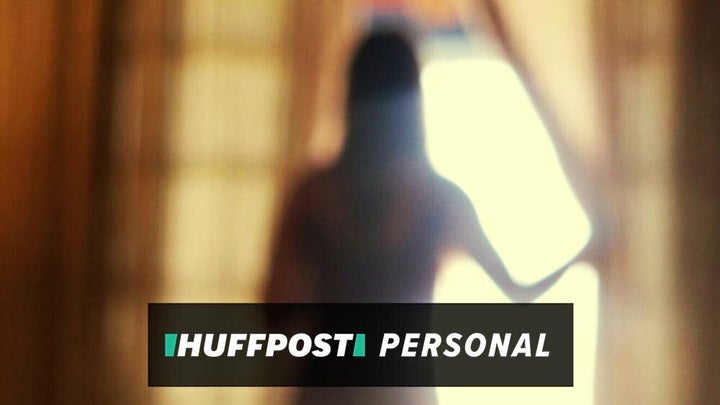 I was single for around two years, after breaking an engagement with my ex-boyfriend and I wasn't sure I wanted anyone again. Not for a while.
And then Casey came along.
We first spoke on Hinge last September – she had changed her location to have a peek at what women around the world were like. She came across my profile and sent me a message. The chances of finding the love of my life like this was impossible to imagine. With everyone in London who I see and meet, I never came across anyone like her. Looking at her photos, I instantly knew I liked her. She was a hot artist with amazing style. I was into it. And then I read the message.
"I live in Seattle, but just want to let you know, you seem really cool!"
Damn. Seattle. I couldn't imagine being with someone who lived across the world, so I pulled myself away from the desire to communicate with her and continued as normal.
Despite that we followed each other on Instagram, and one night I got drunk and slid in her DMs. The attraction was too strong.
We started messaging on WhatsApp, sending videos and voice notes. A few days later we set up a FaceTime date and started our relationship in November. We made sure we spoke every day, we confirmed we're in a monogamous relationship despite distance and made plans to see each other.
I go to Vancouver regularly to see my grandad and so I moved my trip to January/February this year, so I could go see her in Seattle. We instantly held each other and all my dreams came true. I felt warm and peaceful. I was where I was I meant to be. I spent two weeks with her, and I was besotted. She is the love of my life. When we left each other, I cried my way through security at the airport and on the flight. I wanted to run off the plane and into her arms again, but I knew the reality of our situation.
As I returned, there was talk of a virus impacting certain areas of the globe – and was now coming to the UK and America. But I didn't realise the scope of it. Casey and I were meant to spend five days in Portugal this month before the virus got worse, our flights got cancelled, and my heart broke.
The distance now feels longer. Our 'I miss you' messages have a different tone – when we used to miss each other, we were excited to be together again. But now we yearned so deeply, everything hurts. We knew what we were getting ourselves into but in this crisis, suddenly the pain was doubled. Whenever I imagine what her lips felt like, I keep crying.
The biggest test of a relationship is if it can survive distance and loneliness. And we're trying our best. There's fear of mortality, uncertainty about when we'll see each other and the overwhelming need to be touched.
I share my anxiety with friends, but no one I know is in a similar situation. Some are single and feel for me, but are dealing with their own loneliness. Some are isolating with their significant others and I've seen appreciation, arguments and watched them fall back in love again. Those who are isolating away from their loved ones know they can run into their arms when this is over.
Whereas, for us, it'll be harder. I will most likely have to get a visa and save to book a flight. Any money I had saved to see her is now being spent on paying rent and bills while I struggle to find work. I think of the people around me who will see their loved ones before I do, and my heart breaks all over again.
And in the meantime, I'm scared for Casey. America is handling everything as bad as the UK, if not worse. Seattle was one of the first places hit by coronavirus, and it was hit badly. I found myself stressed about her situation, because I couldn't protect her.
I distract myself by staying healthy, discussing the need for reform, looking at political structures and whose voting habits have exacerbated this catastrophe. Because this isn't just a moment in history, this crisis will change the world – and we don't know if it will change for the good. Meanwhile in the back of my mind, I try to remember what Casey's arms feel like around me and I pretend she's holding me. If we're watching the world burn, I want to at least burn in her arms.
There have definitely been moments of hurt and uncertainty, which has forced us to grow rapidly with each other. We make a point to show one another how important we are and it's made us plan for our future. We aren't in a relationship, we're in a commitment that will last a lifetime. And I just have to remember this moment is but a small paragraph in our love story.