If you've tried to log on and do an online shop recently, you'll have noticed it's basically impossible to get food delivered to your door from a supermarket.
With the UK on lockdown, most chains have, quite rightly, prioritised elderly and vulnerable people, as well as NHS workers, for online food deliveries. This means everyone else will struggle to get a slot over the coming weeks, or possibly months.
So how else can you get food into your cupboards? There are plenty of options if you're willing to shop around.
Option 1: Head to the shops
Okay, so this may not be a genius alternative – but it's an important one. For those who are able to, the message is clear: head to the supermarkets or local convenience stores if you can. If you live in a house full of people, only one of you should go. Once you get to the shops, you should maintain a two-metre distance from everyone else, including in queues and when browsing the aisles. This has been made easier by supermarkets laying down tape – two metres apart – on the floor, or introducing queueing systems outside the shop. Take a list so you know exactly what you need and can be quickly in and out.
Option 2: Find a farm
One feasible option for many is to find a farm near you, as some are now offering delivery services – this is even possible in big cities. A quick Google search for 'farm delivery near me' will show you where your nearest one is. Have a look on their websites to see what they're offering, or give them a call.
Products you can typically buy include meat and vegetable boxes, as well as dairy products and eggs. Some offer extras like crisps, biscuits and fruit juice. Bear in mind, this will be more expensive than your Tesco or Asda food shop.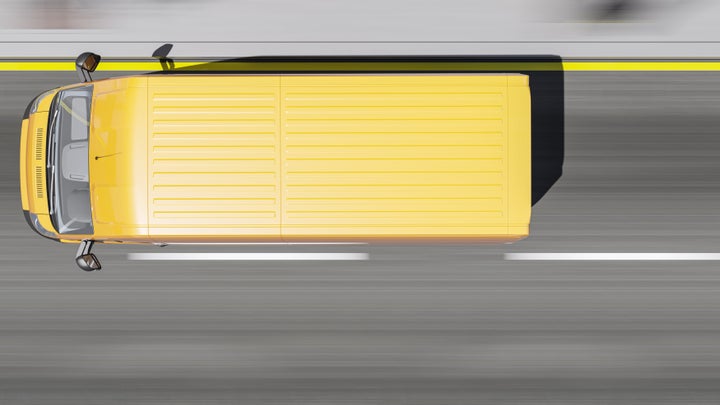 Option 3: Switch to online recipe (or food) boxes
Recipe boxes are a good shout for those who have a bit more money to spend and fancy learning how to cook new dishes during the lockdown. Let's face it, there's never been a better time to try something new. Some recipe box options include: Hello Fresh, Mindful Chef and All Plants (100% plant-based meals).
As you can imagine, these delivery services are in high demand, so some state the menu options "aren't as full as normal". Check for updates on the websites before ordering.
You can also buy food boxes online – they don't come as a complete recipe, but will give you some good fridge staples. Get fruit and vegetables boxes from places like The Organic Delivery Company or Greendale Farm Shop. The latter also offers cheese, seafood and meat boxes.
Option 4: Find a wholesaler that delivers
Some wholesalers are shifting their business models to offer home deliveries too, as their primary customers – catering companies and restaurants – are no longer open. Bidfood is delivering to Battersea (London), Birmingham and Harlow, and is operating a click and collect service in other areas, says The Federation of Wholesale Distributors.
Meanwhile in Scotland, JB Foods is delivering to parts of Glasgow, Falkirk, Galashiels, and Edinburgh. Dunsters Farm wholesalers is operating a 'call and collect' and home delivery service across Greater Manchester.
Your best bet is to find a local wholesaler and call them to see if they'll deliver right now – it's worth a shot.
Option 5: Look for meat elsewhere
Get your meat options delivered from a local butcher – give yours a call to see if this is something they're offering, or may offer in future. You could also try Farmison, a UK-wide meat subscription and delivery service, or HG Walter for London-based meat and veg deliveries.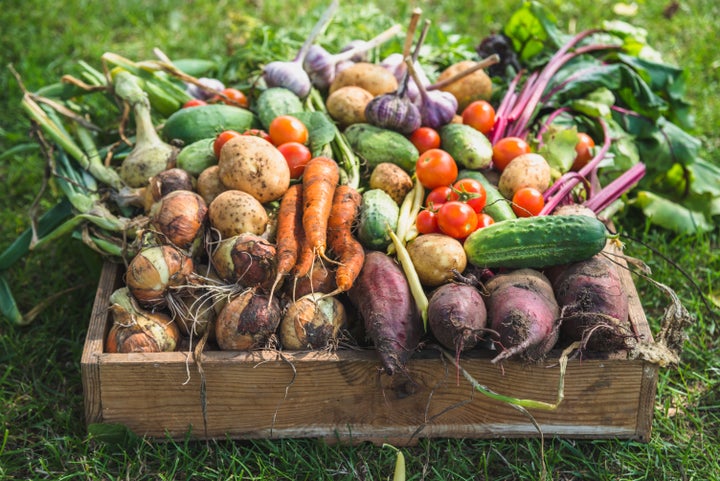 Option 6: Virtually scour the food markets
Some markets are also offering food delivery services. For example, suppliers to New Covent Garden Market in London are delivering fruit and veg bundles across the city. Is there a local food market you've visited before? Search on its website or social media accounts to see if this is a service the suppliers are offering.
Option 7: Use your local milkman
Milkmen can deliver more than just milk. Sometimes they offer yoghurts, bread, and eggs, too – but it's case-by-case so you'll have to check locally.
Some milk delivery schemes are taking new customers who want a regular drop of milk and dairy products – try Milk and More, Fresh Pastures or search for your local milkman.
Option 8: Speak to local cafés and restaurants
In some cases, local cafés and restaurants are offering food deliveries – either takeaway options where the food is already cooked or recipe bundles so you can make the dishes at home. This will differ between areas so your best bet, again, is checking out the social media accounts and websites of your favourite local haunts to see what they're up to.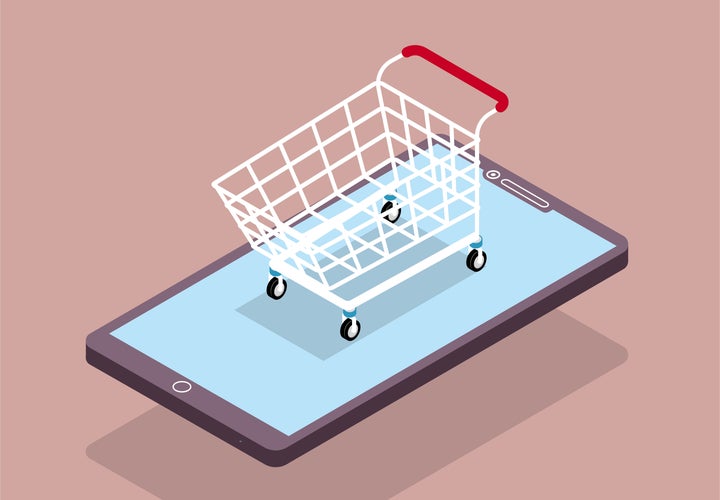 What are supermarkets doing about the high delivery demand?
We asked major retailers about the status of their online deliveries – find the supermarket you shop at below to see how they responded.
Sainsbury's
Sainsbury's has contacted 270,000 customers which it identified as elderly or vulnerable, and has booked slots for 115,000 of these. As it stands, it's able to give an additional 8,000 customers a day access to delivery slots over the phone – call 0800 636262.
"We are doing our very best to offer deliveries to everyone who wants one, but it's important to remember home delivery is a very small part of the grocery market," a spokesperson told HuffPost UK. If customers are able to go into store to shop, "we hope they will also shop for someone else who lives locally if they can," they added.
Tesco
Tesco is expanding its home delivery. The store said it's added more than 200 new vans and hired another 2,500 drivers and 5,000 store pickers to help handle increased demand following lockdown. The store has also introduced a limit of 80 items per online order to squeeze more orders onto each van.
"We ask those who are able to safely come to stores to do so, instead of shopping online," a spokesperson told HuffPost UK. "The government has asked us to prioritise some of our slots for people they've identified as most vulnerable and who don't have their own support network."
Ocado
Demand is 10 times higher than normal at Ocado, says a spokesperson, "and no matter how hard we work, we do not have enough capacity to serve these unprecedented levels of demand."
The store has temporarily paused its virtual queue to give priority access to a number of customers including vulnerable customers and SmartPass Anytime holders (specific to Ocado). Every 24 hours, a few delivery slots become available for the public, but these will be prioritised for vulnerable people.
Iceland
The store's online delivery service continues to operate, but slots are in huge demand. "Our teams are working hard to make as many slots as possible available and maintain the current level of service," says a spokesperson. Like others, the retailer is prioritising vulnerable and elderly customers.
Asda
A spokesperson said: "We're doing all we can – and would continue to urge customers who are able to visit shops to think of how they can support others in their community and if they can shop for them – allowing us to maximise our online capacity for those who need it most."
Morrisons
The store has expanded its home delivery with new measures to try and meet demand. This includes launching a range of simple-to-order food parcels and making more delivery slots available to customers through Morrisons.com and the Morrisons Store on Amazon Prime Now. The retailer said it will also be using 100 further stores to pick customers' shopping over the coming weeks.
Morrisons also plans to launch a customer call centre for orders to be taken over the phone so that people who don't shop online can still order food. To meet demand, it's recruiting around 2,500 pickers and drivers.
This article was originally published on April 1, 2020.