Single-parent families will be hit among the hardest hit by the coronavirus pandemic as they struggle to cope with the financial and practical repercussions of measures to tackle the spread of the outbreak.
While everyone's lives have been changed by the efforts to contain Covid-19, there are extra burdens for single parents as many are facing the hurdles alone.
Schools across the UK have closed their doors due to the outbreak and will only remain open to the children of key workers and the most vulnerable youngsters. For many single parents, that will mean they can't work at all. For others, even if they are able to work from home, they will face additional worry and stress as they are faced with looking after their children single-handedly – and unlike couples, they won't be able to juggle care with a partner to allow them to work.
There are around two million single parents across the UK and they make up almost a quarter of families with dependent children.
Some 90% of single parents are women – which means they will be disproportionately affected by the added pressures caused by the coronavirus crisis.
While the majority of single parents are in work – 70% – many are in lower paid or so-called unskilled jobs, or rely on income from insecure work such as zero-hour contracts.
Many fear the impact on their finances from the virus could be devastating if they can no longer work or lose their jobs.
Mel Lock, 44, a single mother to 11-year-old Austin, has conflicting worries about her son and her 87-year-old father, who is her only source of help.
Mel, who lives in Surrey, separated from her husband 10 years ago and now runs her own cleaning business.
Her mum died in December 2018 and Mel is now a carer for her dad Brian – as well as relying on him for help with looking after Austin.
Mel told HuffPost UK the coronavirus outbreak has made her fearful of what could happen and how she and her loved ones will cope.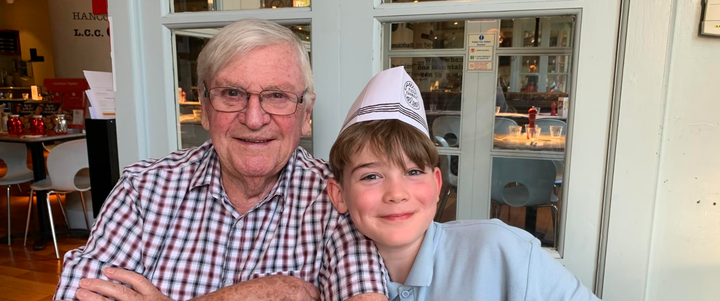 "Life has been very hard for the last 10 years and has become increasingly difficult," she told HuffPost UK.
"I am the carer for my 87-year-old dad and I see him daily and make sure he is OK and cook for him. But my dad is also a great help to me and has been helping me with childcare and in the school holidays.
"It is a bit like he keeps an eye on Austin and Austin keeps an eye on his grandad."
However, Mel is concerned as her dad has chronic obstructive pulmonary disease (COPD). She is scared of putting him at risk and knows her son can't stay with him now the schools have shut down.
She says her cleaning company has lost some clients this week due to coronavirus concerns but and is worried about how she will go to work at all when her son will be at home.
"My dad has been an integral part of the running of my family and without him, I would be lost," she said. "But I don't want to put him at risk.
"I am also scared about what will happen if I get ill. There are two people who are dependent on me for food, shopping and care. What will I do?"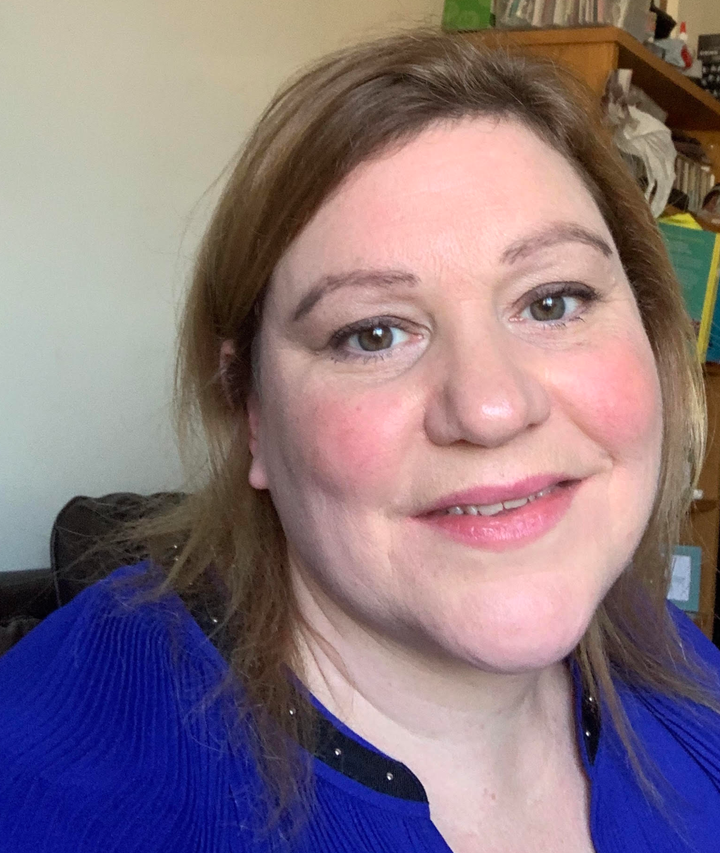 With her son now being at home with the schools shutdown, Mel is also worried about the rising cost of paying for things like extra food.
"I am quite a savvy worker because I need to be." she said. "But with everyone stockpiling food, I am concerned about food prices going up and it is difficult to find the food you want in shops.
"I am already at breaking point financially and I am not sure how I will go to work as I can't leave my son at home alone all day – he is too young.
"The loss of income is a huge concern, not just now but after this pandemic as I don't know how adversely it will affect my business."
Victoria Benson, chief executive of Gingerbread, the charity that supports single parent families, says many single parents are extremely worried about the impact of coronavirus.
The charity has seen a huge increase in the number of parents seeking support through their helpline and online forum in the past week alone.
"The wide-reaching impact of the coronavirus pandemic will have a disproportionate effect on single parents." she said. "We already know many single parents rely on income from insecure work and we also know that they are far more likely to be facing poverty than couple-parent families.
"The impact on their finances from the virus could be devastating if they can no longer work or if they lose their jobs.
"In addition, they are likely to be feeling isolated and overwhelmed by the worry this is causing."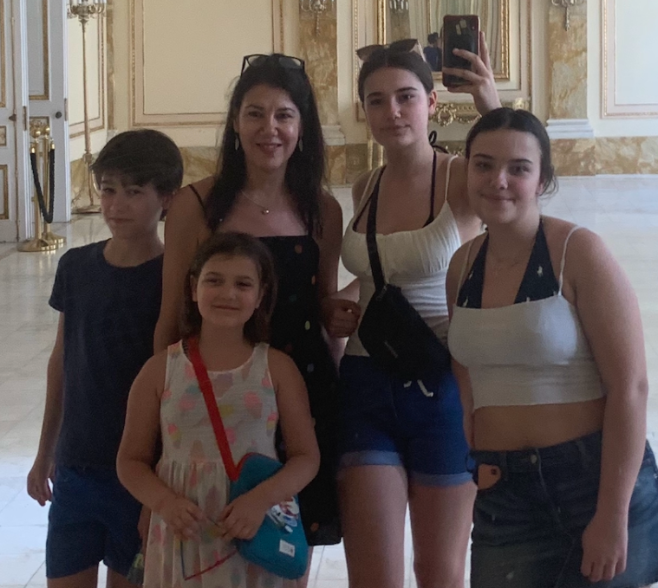 Victoria is a single parent herself with four children at home, and admits she is finding things overwhelming.
She told HuffPost UK single parents are more reliant on formal childcare arrangements such as nurseries and childminders, which won't be running during the pandemic.
"Single parents will be affected by the financial, practical and emotional implications of the coronavirus pandemic.""
She said: "Single parents will be affected by the financial, practical and emotional implications of the coronavirus pandemic.
"There will be a massive impact on them if they lose their income and they don't fully know yet what support they will get from the state.
"With their children not being at school, the impact will be greater on them as single parents as there will only be them. It will be down to them to look after the home educating of their children and go through the long lists of work they have been sent home from school with. It is very daunting.
"They will feel under a lot of pressure to be a good parent and if they are able to work from home, they will feel under pressure from their employers too and feel torn in two directions.
"A child under 10 or 11 needs parental supervision to work and as a single parent, you can't do this and your own work."
Victoria says there are many practical implications single parents will face – such as not being able to take turns to go out to do things like shopping, with women disproportionately affected.
"Women are more likely to be in low paid, inflexible work and having to bear the brunt of looking after the children, often with no support.
"Single parents are on their own and it is easy to feel isolated, overwhelmed and unsupported if they don't have anyone to talk to or take over the load."
Gingerbread is calling on employers to consider the circumstances of single parents and ensure they are paid while school closures are in force.
The charity is also urging the government to support single parents who cannot work or those who have lost their jobs and ensure benefits claims are processed swiftly so they are not left without any income.
Gingerbread's helpline is available to offer specific advice and guidance and its forum is active 24/7 with other single parents in similar situations.