With coronavirus spreading across Europe and globally, British holidaymakers may be wondering how it could affect their trips abroad.
With new cases announced each day, here is some advice for travellers looking to go abroad in the next few weeks, months and in the school summer holidays.
General advice for travellers now
At the time of writing, the FCO advises against all but essential travel to mainland China, to Daegu and Cheongdo in South Korea and to these 11 towns in Italy. This means that unless you really have to, you shouldn't be travelling to these areas – and you can definitely get your money back from travel already booked if this is the case.
Which? travel editor Rory Boland pointed out that people travelling to nearby cities like Milan or Verona still won't be able to cancel and claim on their travel insurance, nor will those travelling to Tenerife. "However, if you have a pre-existing medical condition, you may be able to cancel and claim on your travel insurance based on advice from your doctor," he added.
If you've got a holiday booked to any of the areas that FCO has advised against visiting, ABTA, an association of travel agents and tour operators, suggests some tour operators might be able to offer alternative holidays – and should contact you about this in plenty of time.
"If these mean a significant change to the original arrangements, for example spending the whole or part of the holiday in a different country, you aren't obliged to accept the alternative and will be entitled to a full refund of the package price," ABTA advises.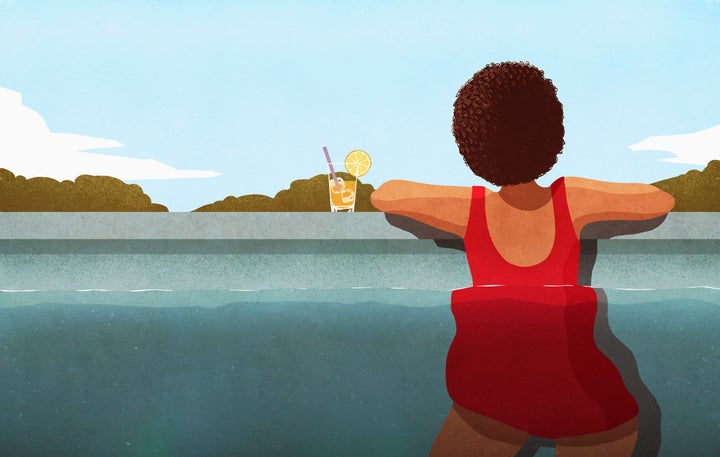 But if you've booked a holiday where the hotel and flights have been organised separately, it might be a little more complicated. ABTA recommends speaking directly to your airline or travel provider to check what the policy is, as this will vary from company to company. You should do the same with your hotel, too and check your travel insurance to see if this will cover any additional costs.
Even if you're travelling to somewhere still considered safe to visit by the FCO, you should be mindful local authorities might have introduced enhanced health measures. Travellers are urged to follow public health advice relating to the specific destination – latest advice on specific places can be found on the FCO website. In some countries, health screening procedures are in place at arrival and departure areas to try and stem the spread of the virus.
"The government must ensure it is reacting quickly to developments in the spread of the virus to avoid any further confusion for travellers," said Boland.
What about summer travel?
People who have booked package holidays and aren't due to travel imminently should wait to see what happens next, ABTA suggests. Tour operators will monitor the spread of Covid-19 and should let customers know in advance of their holiday whether they need to make alternative arrangements or receive a refund, it said.
"It is too early to say that your holiday can't go ahead as planned. Therefore, customers with future departure dates will be required to wait to find out whether the advice changes and their holiday can continue as planned."
If you cancel early you may have to pay cancellation charges.
Neil Wright, founder and managing director of insurance firm CoverForYou, advises people to buy a travel insurance policy as soon as possible if they plan to travel in the next few months.
"This way you will be protected if the country you are due to visit becomes an area the FCO advises against travel to in the future," he said.
"If you are due to travel to a country where there is no FCO advice in place and wish to cancel, be mindful you are unlikely to be covered by your travel insurer." He said people should speak to their tour operator or transport and accommodation provider in the first instance for a refund of costs.
What about the 2020 Olympics?
As it stands, the 2020 Olympic Games in Tokyo are still going ahead from 24 July. However, a senior member of the International Olympic Committee (IOC), Dick Pound, said it was likely the competition would be cancelled if Covid-19 proves too dangerous for the event to go ahead.
The decision as to whether the Olympics go ahead or not could be put off until the end of May, the Guardian reported. Meanwhile, some domestic sports events in Japan have already been cancelled or postponed.
Where should I go on holiday then?
Given its rapid movement so far, Covid-19 is likely to make its way into more countries as the months pass. If you're yet to book a summer holiday, it might be worth holding off – last minute bookings come summer could be your best bet, when we will know more about the virus and where it has spread. If you want to book something now, it might be worth opting for a staycation – a holiday in the UK – instead.