A further 563 deaths from coronavirus have been recorded in the UK over 24 hours, bringing the total to 2,352.
It is the highest daily jump so far as the curve steepens – an increase of 31%.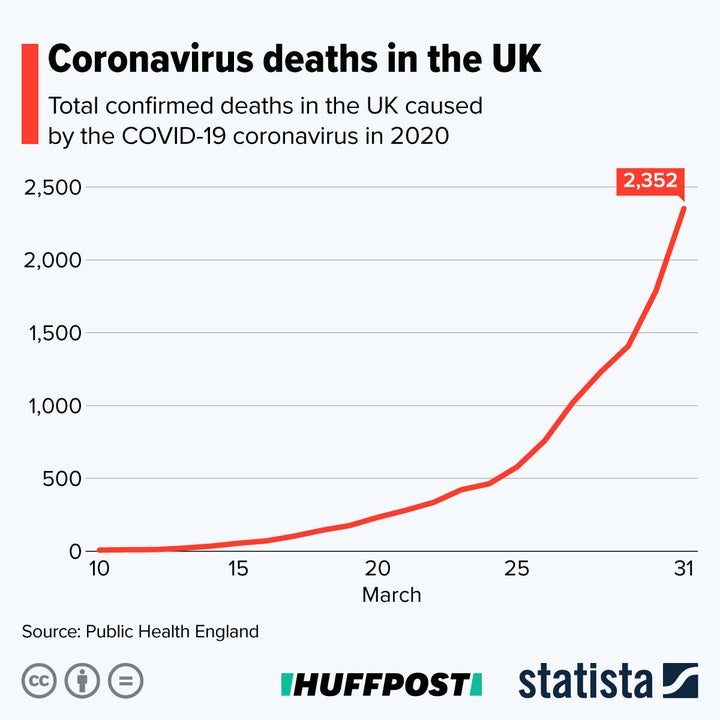 Meanwhile, as of 9am on Wednesday, 29,474 people in the UK had tested positive for the virus, out of a total 152,979.
Those figures included people dying outside of hospitals whose death certificates mentioned Covid-19, including in combination with other health conditions.
But there appears to be a discrepancy between the UK-wide figure published by the Department for Health and Social Care (DHSC) and what the four individual nations are reporting.
NHS England said 2,137 people had died in hospitals, Public Health Wales stated 98 deaths, the Scottish Government reported a total of 76 deaths, and Public Health Northern Ireland put their total at 30. The 2,341 deaths is 11 fewer than the total provided by the DHSC.
The individual nations reported an extra 486 deaths in England, 16 in Scotland, 29 in Wales, and two in Northern Ireland.
In a further discrepancy, that gives an increase of 533 deaths – 30 fewer than the day-on-day increase in the official DHSC statistics for the UK.