A couple who got engaged at Glastonbury have been united with their emotional engagement photo thanks to the power of the internet.
Colin Priest proposed to his girlfriend Charlotte Cassidy while Coldplay were performing on Sunday.
Another festival goer, Sarah McCurdie, caught the special moment on camera.
The next day she posted the image on Facebook along with the caption: "Does anyone know this lovely couple? He proposed during Coldplay and I thought they'd like this photo!!
"My daughter also caught it on video. Love to get it to them if we can!! Please let me know or share like mad to try and find them!!"
McCurdie's status was shared more than 11,000 times, including on the public Glastonbury 2016 Facebook page.
It wasn't long before somebody recognised the couple after meeting them at the festival and tagged them in the comments.
McCurdie got in touch with the pair and Priest later posted the video of the romantic proposal on his own Facebook page.
He captioned the video: "Someone videoed the moment I asked my now wife-to-be Charlotte Cassidy to marry me.
"And with the help of great people out there, somehow it made its way to us. Happiest moment of my life."
Judging by this proposal, we think these two are set to have a pretty epic wedding.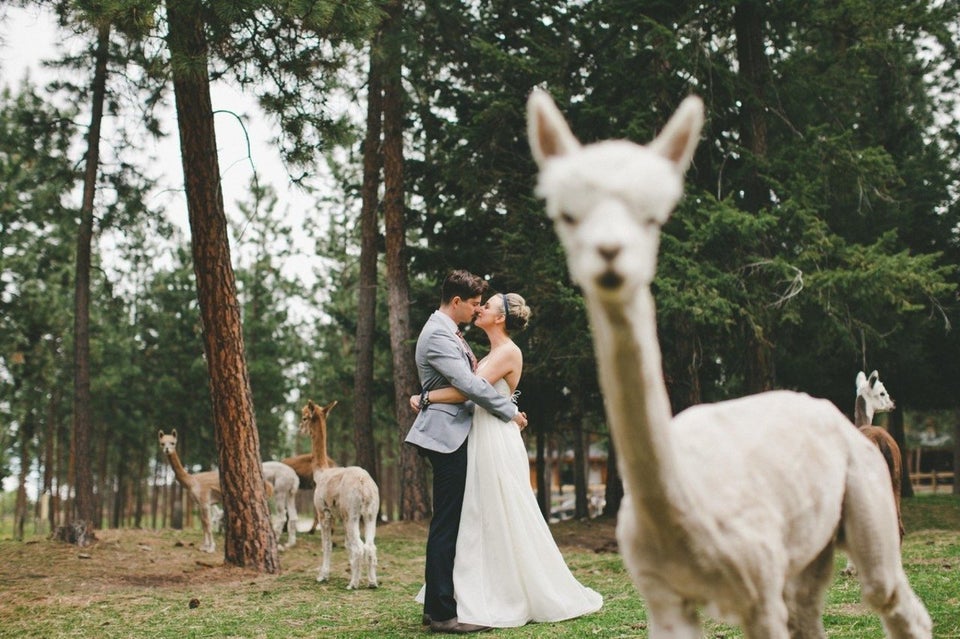 Funny Wedding Photobombs