The award for most Christmassy couple goes to: the Jeromines.
The couple are so obsessed with the festive period that they've crammed more than 100 Christmas trees inside their home in Rinteln, Germany.
They've covered almost every inch of their modest 105 square metre home in Christmas decorations, including 16,000 baubles.
Unsurprisingly it takes them some eight weeks to set up the decorations, starting in October.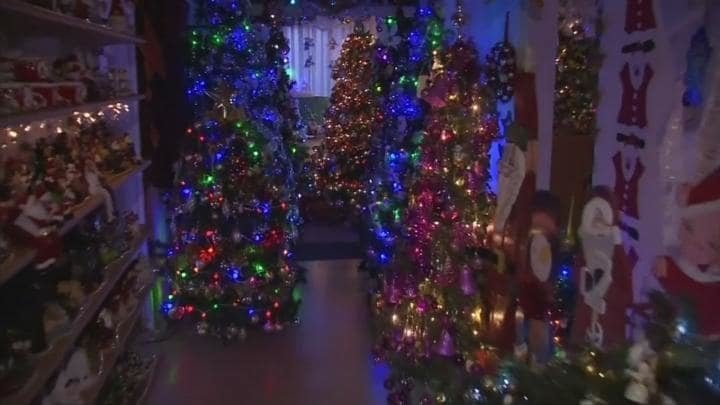 "I always loved Christmas, all the glitter and baubles, trees, ornaments. And of course we started off with a normal Christmas tree in the living room as you'd expect," Thomas Jeromine said.
"And then we thought we could put one in the hallway, one in the kitchen, and over the last five years it's exploded."
The couple have Christmas decorations all over their house, including a Santa toilet seat for a festive flush. But one room they won't allow decorations in is their bedroom.
"It's our retreat for when we've had enough of Christmas," Susanne Jeromin said.
According to reports, the trees turn the couple into local celebrities around Christmas time.