Actor Sara Foster dressed up as Courteney's Friends character Monica Geller for Halloween — and she had a hilarious, albeit slightly savage, response.
In a comment, Courteney praised Sara's daughters who'd transformed themselves into Rachel Green (played by Jennifer Aniston) and Phoebe Buffay (aka Lisa Kudrow) from the show.
But to Sara, she wrote: "You… Who the hell are you?"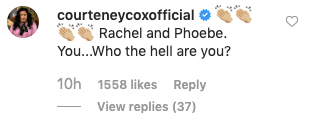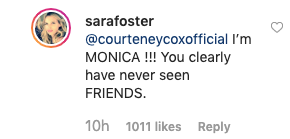 And that's when Courteney delivered the killer zinger:

Friends is back in the headlines again, shortly after the hit show celebrated its 25th anniversary.
While the cast has always maintained they're not interested in a reunion, Jennifer Aniston recently let slip that the cast were working on "something", but refused to share any more information than that.
"We would love for there to be something, but we don't know what that something is," she told US talk show host Ellen Degeneres, adding that they were "trying" to make a new project happen.
Ellen then pressed whether it could be a film, but Jen remained tight-lipped, saying she doesn't want to "lead people on" by giving any further information.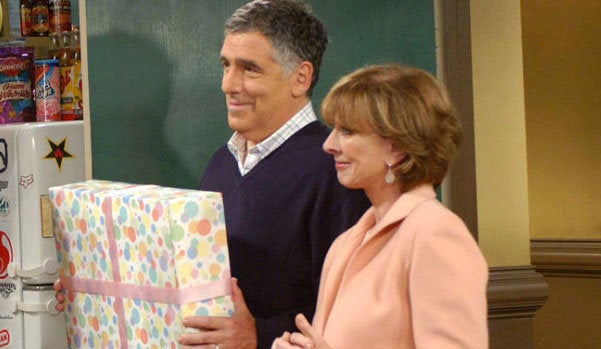 11 Minor Friends Characters We Wish We'd Seen More Of