An investigation is underway after a police officer was filmed making racial comments to a young black man in Coventry.
The video, which has gone viral on social media, features a West Midlands Police constable telling Jack Chambers, 24: "You would be the first one I would shoot if I had a gun."
He then asked: "Are you going to go all Black Lives Matter on us?"
West Midlands Police confirmed an official complaint has been received regarding the incident which took place during a search of a premises on 21 August.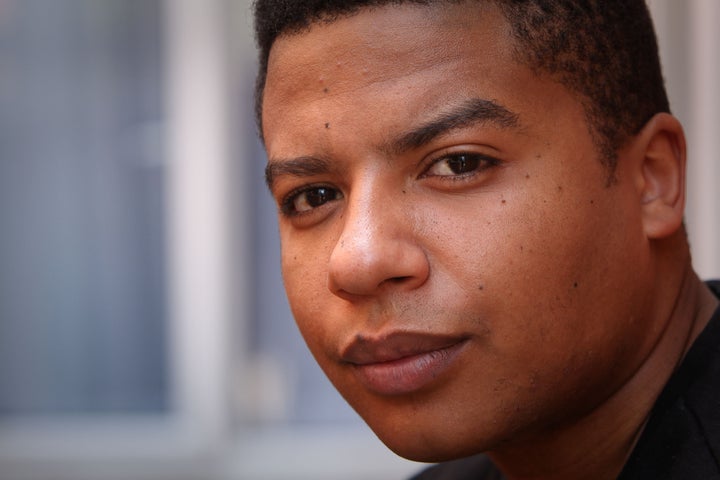 The matter has been referred to the Independent Police Complaints Commission (IPCC).
Assistant Chief Constable Alex Murray said: "What was said was not right and the officer has been removed from front line duties pending further assessment.
"The officer has already expressed remorse and is very apologetic over his comments.
"We expect the highest standards of behaviour from all our officers and staff, and we will always take complaints from members of the public seriously."
Chambers said: "They said they were there for a wanted person - but I think they're just harassing me.
"I was at a friend's house, at first I was nervously laughing and then I realised it's not actually that funny.
"A black man had just been killed by police days before in America, so I just carried on smiling out of nerves really and didn't mess about.
"But I was actually pretty intimidated, his comments were racist - he was mocking a whole movement [Black Lives Matter]."
Desmond Jaddoo, a Birmingham-based community activist, told the Coventry Telegraph: "My concern as an activist is, taking into account the current climate and deaths in custody and also community relations, this goes no way in building trust and confidence with the police.
"I would also say, I see this not being a hate crime but other criminality. As far as I'm concerned these are serious matters. Police officers are there to set an example. Their behaviour must be beyond reproach.
"You don't not make flippant statements about serious issues which affect communities. This is not locker room banter."