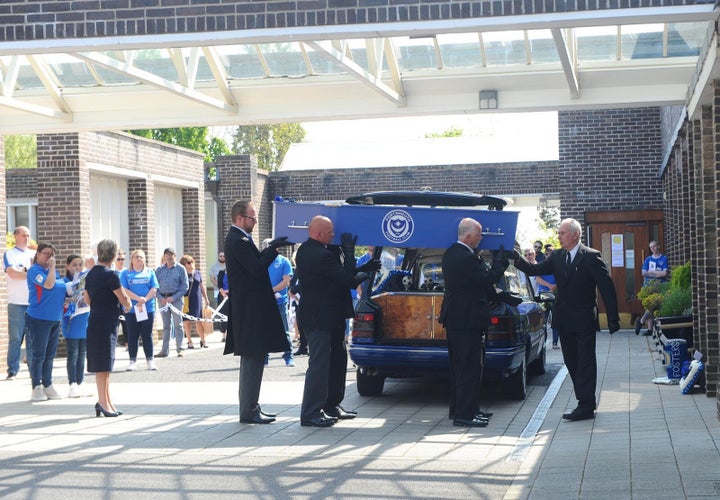 When Dom and Sarah Merrix's 10-year-old daughter Ellie-Mae was sent home from school with a cough, the family self-isolated as per government advice.
A few days later Dom began feeling unwell: he developed a temperature and soon after lost his sense of taste. Fearful of the risk of spreading Covid-19 to his family, he confined himself to the front room. A fortnight later, the 48-year-old was feeling a lot better. He was eating properly again and was more energised. It seemed as if the worst was behind them.
Tragically, his progress was short-lived. On Thursday April 9, Dom felt feverish again, and short of breath. He collapsed suddenly and died, with a team of paramedics unable to revive him.
The Merrix family were awash with grief. Family friend Rachel Hibbert, wanting to help while unable to support them in person, set up a GoFundMe page to help with the task of planning a funeral.
Within days the initial target of £500 had exceeded £12,000.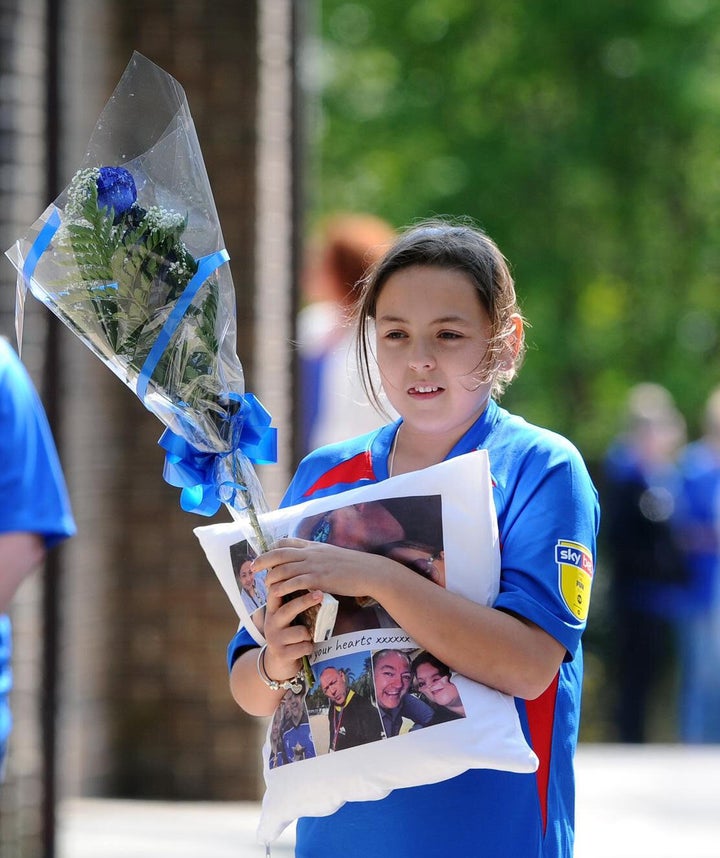 "I honestly don't know how they would have afforded the funeral because Dom had just been made redundant from his job — his employment literally ended nine days before he died," Hibbert tells Huffpost UK.
The Merrix family were overwhelmed by the generosity of strangers. The funeral procession began at their home where neighbours lined the streets and, in a heartwarming tribute to Dom, who was a huge Portsmouth FC fan, travelled via the club's ground, Fratton Park, to the crematorium.
"I told Sarah you need to have the funeral that you want to have not the funeral that you think you can afford," says Hibbert. "All these people are donating money so that you can give Dom the send off that you want to give him."
For a while now, families have been turning to crowdfunding pages to cover funeral costs, which have risen at twice the rate of inflation for the past 14 years, according to figures from the Competition and Markets Authority (CMA).
But this has only increased during the coronavirus pandemic, which has devastated people's incomes as the same time as cutting lives short.
When 13-year-old Ismail Mohamed Abdulwahab died from Covid-19 in March, a page set up for his funeral raised more than £71,000, and GoFundMe now has a dedicated funeral fundraising page with advice and "tips for funeral and memorial fundraiser success".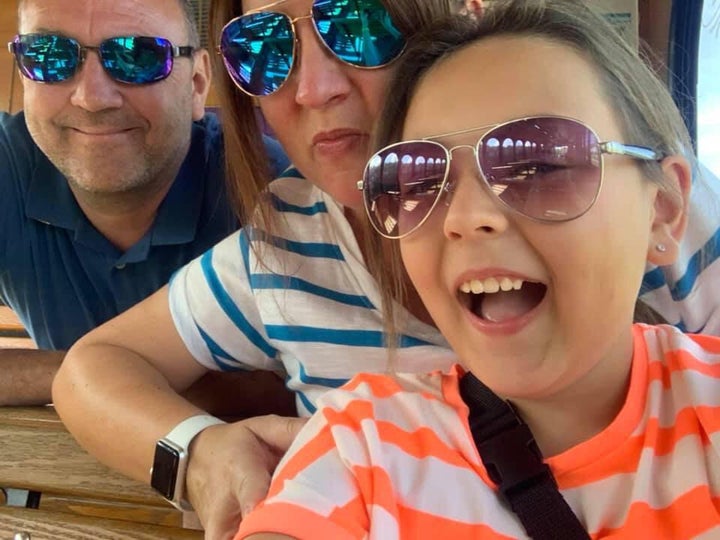 The pandemic has also shone a light on an unregulated UK funerals industry, which is estimated to be worth more than £2bn a year and is currently under investigation by the CMA to ensure families get a fair deal.
The average cost of a basic funeral in the UK was £3,785 in 2019, but the CMA declared that the long-term increase in funeral prices did "not appear to be justified by cost increases or quality improvements." For the UK's lowest income families, funeral costs can account for up to 40% of a year's expenditure.
"It is not okay that lots of people are paying over the odds because they are grieving and unable to make informed decisions."
"People don't really know what a fair price is to pay for a funeral is – the price they're told is often the price they pay," explains James Daley, managing director of Fairer Finance, a consumer group calling for fairer regulation of the industry.
For families shopping around for a cheaper deal, costs are not clearly set out on different websites, says Daley, who believes people often end up paying twice as much for more flexible arrangements.
"It is not okay that lots of people are paying over the odds because they are grieving and unable to make informed decisions," he says.
Mary Reed, 63, from Northamptonshire, was still paying off the debt from her husband Richard's funeral earlier this year when her son Christopher unexpectedly died of two brain tumours in July at the age of 35.
"I had to make the funeral arrangements knowing that I didn't have any money to make it with," the 63-year-old tells Huffpost UK. The former carer says her son was ineligible for life insurance because he had Huntington's disease.
Reed hadn't heard of crowdfunding but is grateful to her neighbour's nephew for setting up the page. "It makes so much difference because I was worrying how I was going to pay for it," she says, adding that the money raised has allowed her to sleep at night.
Lindesay Mace, acting manager of Down to Earth, a project run by Quaker Social Action, says it is "crushing" that grieving families are unable to mourn without concern over how they are going to pay the bill.
The Funeral Expenses Payment available for those on certain benefits, doesn't cover the cost of a basic funeral and needs to be raised further, says Mace, who also believes that complicated eligibility criteria excludes a lot of people.
These criteria were criticised in July when 20-year-old Cerys Evans was forced to use her student loan to pay for her father's funeral.
Toby Warren, 61, was the main carer for his son and his wife of 32 years who has a severe neurological movement disorder. When he died in July, his daughters Lotus and Amelia – both key workers during the pandemic – had to move home and stop work to become their carers.
A GoFundMe page started by a family friend to cover the funeral and help the Warrens with living costs "is just one thing that makes the whole situation a bit easier," says Amelia, 25, a newly qualified midwife,
"Not to be able to mourn with the time and space to do so, because they don't know how they will pay the bill, is a human rights issue."
"I would've been stuck without the GoFundMe," echoes Mary, who applied to the Department of Work and Pensions for the Funeral Expenses Payment and is waiting to hear back.
Even with DWP funding, Mary is doubtful she could afford the headstone for Christopher that the GoFundMe page may make possible. In 2017/18, the average amount paid out by the DWP only covered 39% of the cost of an average funeral.
When contacted by Huffpost UK, a government spokesperson confirmed that Mary's claim is being processed. "The financial assistance we offer is targeted at those on qualifying benefits to ensure that the most vulnerable are supported," they added. "We have also made interest-free Social Fund Budgeting Loans and UC Budgeting Advances available for funeral costs.
"Providers of funeral services including the church, funeral directors, local authorities and owners of crematoriums all have a role to play in ensuring there are funerals accessible for everyone."
Mace, who provides practical support to those experiencing funeral poverty, says: "Grieving people are potentially at one of the lowest points in their life. To then not be able to mourn in a way where you have the time and space to do so because they don't know how they will pay the bill is a human rights issue.
She adds: "People deserve to have that dignity at such a difficult time."