Seven people dead, 51 injured

Tram driver arrested

London Mayor warns number of dead 'may well increase'

Tram was travelling over the speed limit
Seven people have been killed after a tram derailed in Croydon, south London, police said.
London Mayor Sadiq Khan has warned the number of dead "may well increase" above seven.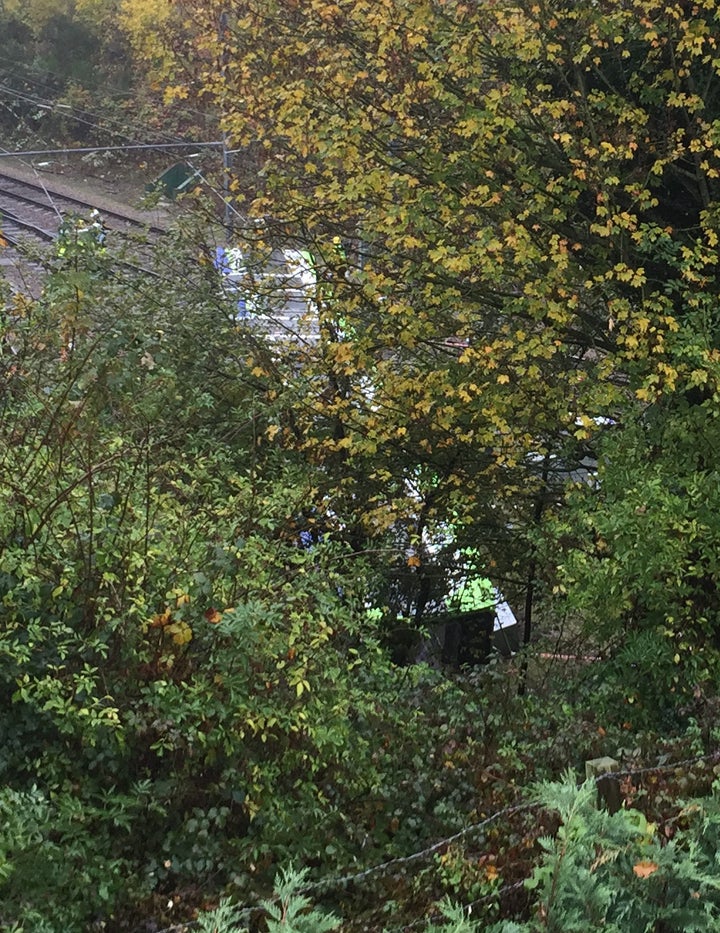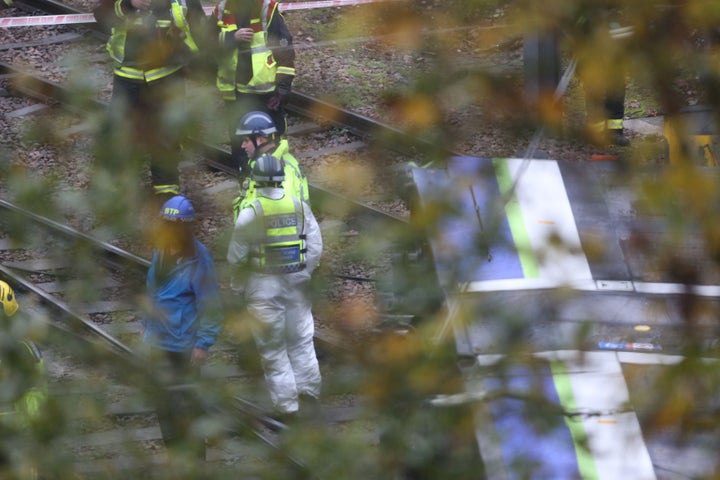 The Rail Accident Investigation Board (RAIB) said the tram was travelling at a "significantly higher speed than is permitted."
The incident happened at the Sandilands stop on Addiscombe Road, just after 6am. The driver has been arrested.
Emergency services are at the scene and have advised people to avoid the area.
Witnesses have described seeing people being taken away on stretchers. The injured have been taken to St George's Hospital in Tooting and Croydon University Hospital.
Hannah Collier told the BBC: "I was in bed watching the election when I heard a big crash, which I thought was the wind.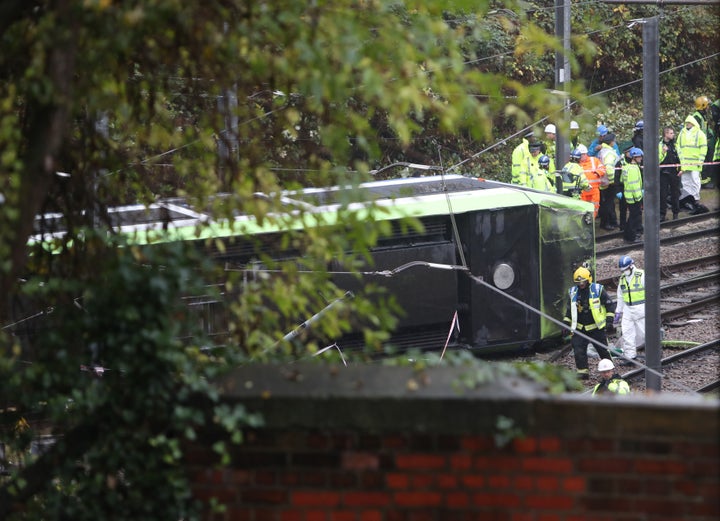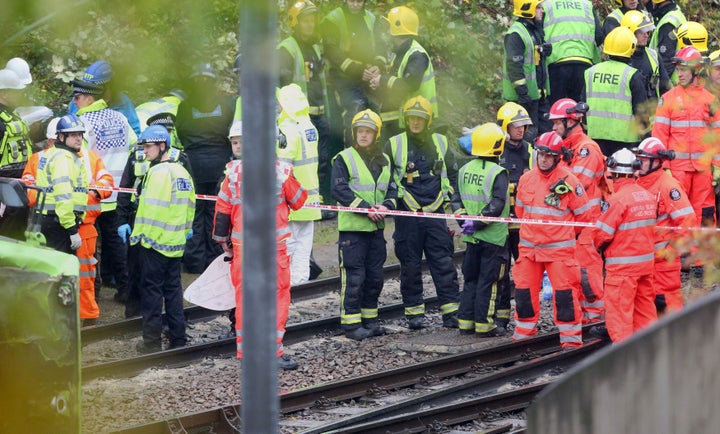 "Then I heard people shouting and then the emergency services arriving.
"Later I saw at least one person being brought out on a stretcher."
Nearby resident Adil Salahi, whose property overlooks the track, told News Shopper the noise was "sudden."
The 76-year-old said: "It was about 6.10 or 6.15 and because I was praying I could not move and try to check what it was. I thought it was something in the garage doors. Then I thought it was some lorry."
London Mayor Khan said: "I am in contact with the emergency services and TfL who are working extremely hard to get the situation under control and treat those who have been injured. My thoughts are with all those involved in this incident."
Labour leader Jeremy Corbyn tweeted similar sentiments.
RAIB is now investigating the incident and a 200m cordon has been set up around the crash site.
A book of condolence has been opened at Croydon Town Hall.
People are being asked to visit the TfL website for the latest travel information.
Related