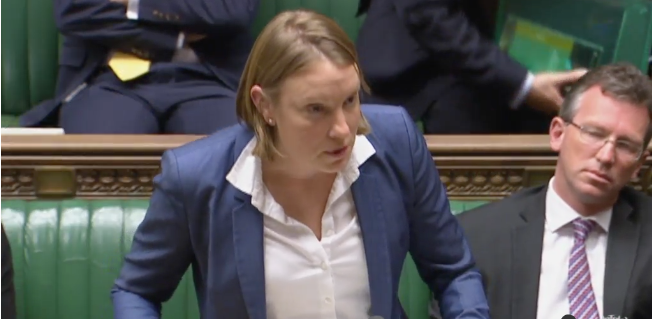 Culture minister Tracey Crouch has dramatically quit the Government in protest at delays to a planned crackdown on addictive gambling machines.
Crouch resigned after Theresa May refused to reverse a decision to postpone the reduction in maximum stakes for fixed odds betting terminals (FOBTs) from £100 to £2.
Campaigners had hoped that the move would be introduced next April, but Chancellor Philip Hammond announced in the Budget that it would be delayed until October amid fears of a loss of tax income and job losses in betting shops.
In her resignation letter, Crouch claimed the delay was down to 'commitments' made by others in Government to the multi-billion pound gambling industry.
And she warned that with two people a day taking their lives due to addiction, any postponement was "unjustifiable".
In her reply, Theresa May stated that there had been no delay in the reform, a claim that is seen as 'laughable' by those campaigning for change.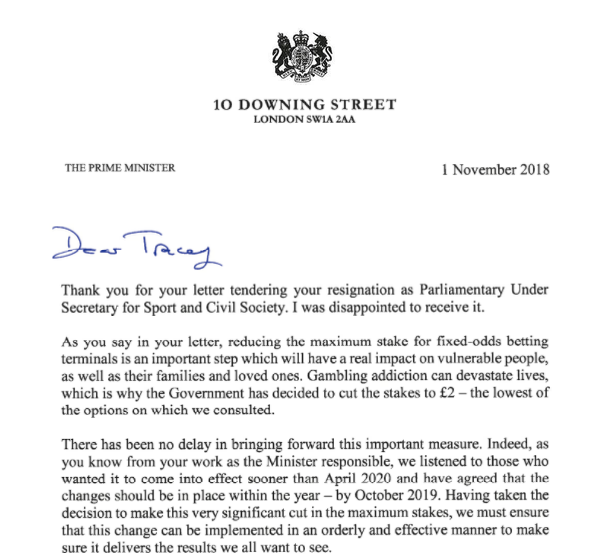 Boris Johnson was swift to tweet his support for Crouch.
The final straw came when Treasury Chief Secretary Liz Truss refused to back down on the issue in the Commons.
After Tory leader Iain Duncan Smith demanded a U-turn on the timing of the changes, Truss replied: "I don't believe it is an issue for the Finance Bill but I'm certainly happy to discuss it about what more we can do."
Supporters of Crouch were baffled at the Treasury's lack of flexibility because the Government may now be forced into a U-turn by a Tory rebellion.
She could now be joined by several Conservative backbenchers and the entire Labour party in backing an amendment to introduce the change from April.
Labour estimates that in delaying by six months, the Treasury is saving £120m that would otherwise be lost in gaming taxes on the FOBTs.
Shadow Culture Secretary Tom Watson praised Crouch's "courageous and principled decision", but was scathing about Culture Secretary Jeremy Wright.
"She poured her heart and soul into a significant review of these destructive machines, faced down a systematic lobbying attempt by the gambling industry and took the right decision for those suffering from problem gambling, their families and communities," he said.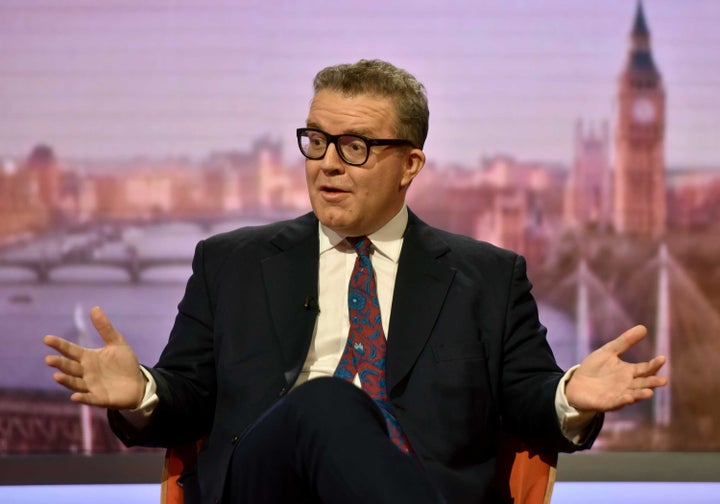 "The new Secretary of State has threatened all of this good work. He has prioritised corporate interests over victims, profits over public health and greed over good. He should be thoroughly ashamed."
Meanwhile, the Archbishop of Canterbury Justin Welby called Crouch "principled and courageous".
However, one former minister said that the PM could not be seen to cave to pressure from a member of her Government. "Tracey's been threatening this for weeks. But the bottom line is you can't blackmail the Prime Minister".
Friends of Crouch told HuffPost UK that she had sent a resignation letter to Chief Whip Julian Lewis on Wednesday and met him in person on Thursday morning.
On a day of behind-the-scenes drama, Lewis agreed to look into the matter urgently and there had been speculation that the Treasury would announce a compromise amid warnings of a Budget rebellion by scores of Tory backbenchers.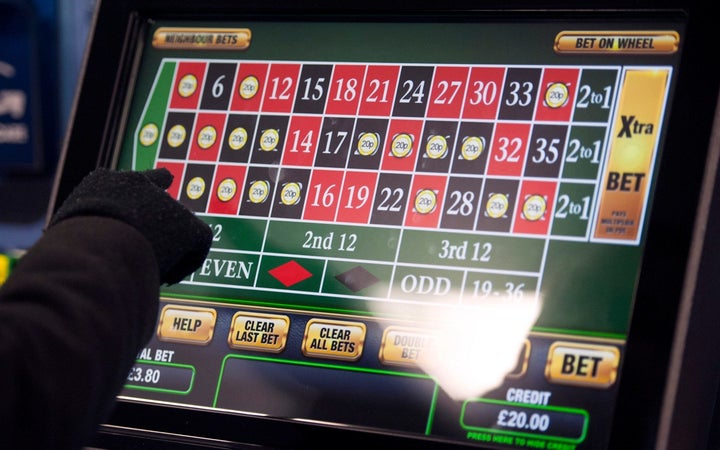 Earlier, in an urgent Commons question, Wright claimed there had been no delay.
But Wright admitted that the Government had to consider the cost to the taxpayer in lost tax if the FOBT reform was introduced before a new Remote Gaming Duty (RGD) kicked in next October.
In what sounded like a warning to Crouch, he also said that while his junior minister was doing a great job "in the end this is a decision that has to be taken by the Government collectively".
Duncan Smith was one of many Tory MPs who criticised the Government's delay.
"It is not too late. For the sake of those people whose families and lives have been destroyed, and there may yet be more, many more, to follow them, I urge my right honourable friend to think again and to bring forward the date so we may end this scourge."
Former minister David Jones was equally scathing. "He is engaging in pure semantics when he says that a period of time from April next year to October is not a delay when every member of this house can see that it is a delay," he said.
Labour MP Carolyn Harris praised Crouch for her work in getting the maximum stake reduced.
"To say that I am incandescent along with other members across this House, including I would argue the Minister for Sport, who if she does resign will be a great loss to the frontbench because her integrity and bravery surpasses anyone else I see in here today.
"What is happening to the families who are losing children? What is happening to the children who don't get Christmas presents because of an addictive parent? What happens to the people who go to foodbanks because they have an addiction to these machines?
"Don't give me warm words, give me action, April 2019. We cannot lose anymore lives because of these dreadful machines."