Reports of cyber flashing on public transport are on course to double year on year according to new data from the British Transport Police (BTP), with 35 offences recorded in the first half of 2019 compared to 34 for the whole of 2018.
The act of sending unsolicited sexual images via AirDrop – a function on Apple smartphones – appears to be on the rise. The BTP received just three reports in 2016 and 15 in 2017 – but suggests that cases go "largely unreported".
Detective Inspector, Ashley Cooper, from BTP, told HuffPost UK: "As with other forms of sexual harassment, we believe that cases of cyber-flashing, which can involve the sending of unwanted, threatening or explicit sexual communications, goes largely unreported – either because victims don't feel the incident is serious enough to report or simply because they don't know where to turn. The issue is of growing concern to the BTP, he added.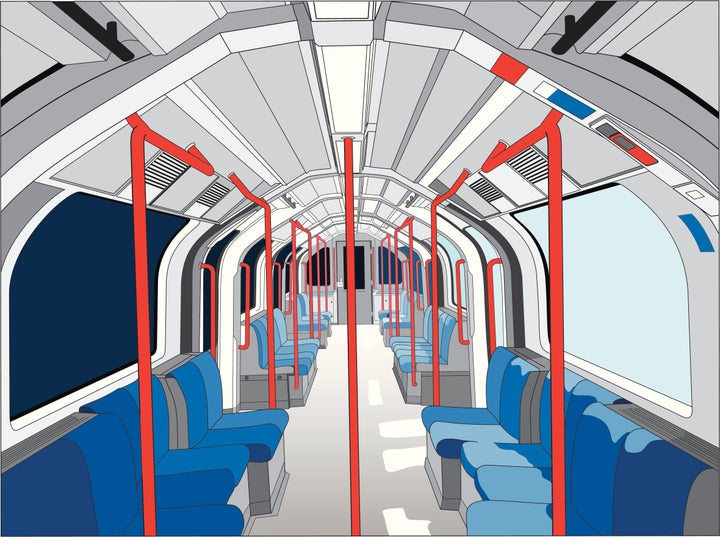 New FOI data obtained by The Times found eight people have been arrested as a result of "explicit image offences" on public transport, but none had been prosecuted. Some of these cases are still under investigation.
A spokesperson told HuffPost UK: "There is no specific crime in place for this at the moment, so investigating/prosecuting offenders can be challenging."
Although some cases can be investigated under current public decency laws, or the Malicious Communications Act, a 2018 report by the Women's and Equalities Committee has called for a new image-based abuse law.
Louise Smith, 35, from London was travelling on a train from Liverpool Street station when she was cyber flashed. It was early evening and she was commuting home from work, reading a news article, when an image of an older naked man appeared on her iPhone.
At first it was just one picture but as she struggled to work out how to turn AirDrop off, she received the same image several times. "I think I would have found it less distressing if it had just been once – it was the sending it over and over, forcing the image into my face repeatedly, that made it so upsetting," says Smith, who was surprised how shaken she was by the experience and describes feeling "vulnerable, embarrassed, ashamed, scared".
"Knowing someone was nearby and possibly watching for my reaction was horrible, and I was so panicked trying to stop it," she tells HuffPost UK.
"I'd read about it before and thought it was horrible behaviour, but hadn't realised just how much it affects you," she says. "When they kept sending it over and over every time I rejected it, it felt almost threatening – like they knew I was trying to stop it and were showing I had no control over it."
Smith did report her experience to the British Transport Police, who came back with a detailed response but said they weren't able to take things any further –because she hadn't accepted the image, they couldn't trace the perpetrator.
Having read of other women's experiences, Smith says she wasn't expecting the BTP to take action, but still wanted the incident to be officially recorded.
The BTP recommends passengers protect themselves by turning AirDrop off on the rail network because it can used to send viruses or malware to your phone.
If you are cyber flashed, it advises you should screenshot the image and report it as soon as possible. You can text 61016 discreetly or call 101, where you will get a phone call back at a later time.