A boy thought he'd pulled one over on his dad when he crept downstairs in the night to jump on the sofas and do cartwheels in the living room.
Little did he know his dad, Cody Wray, from Texas, US, had installed home CCTV and would watch his every single step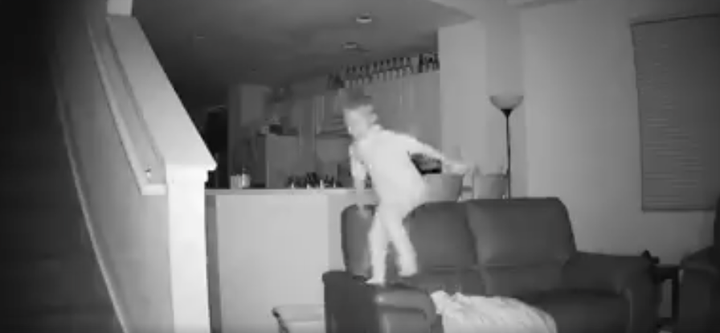 The hilarious footage shows the boy jumping on and off the sofa, doing roly polies on the carpet and zooming around the kitchen.
In short, he was having the best time ever.
The 40-second clip was viewed more than 40,000 times within four days of being uploaded on 20 October.
"When I found the video, I couldn't decide between grounding him for jumping on the couch or hugging him for being one of the funniest surprises I've ever had."
Before You Go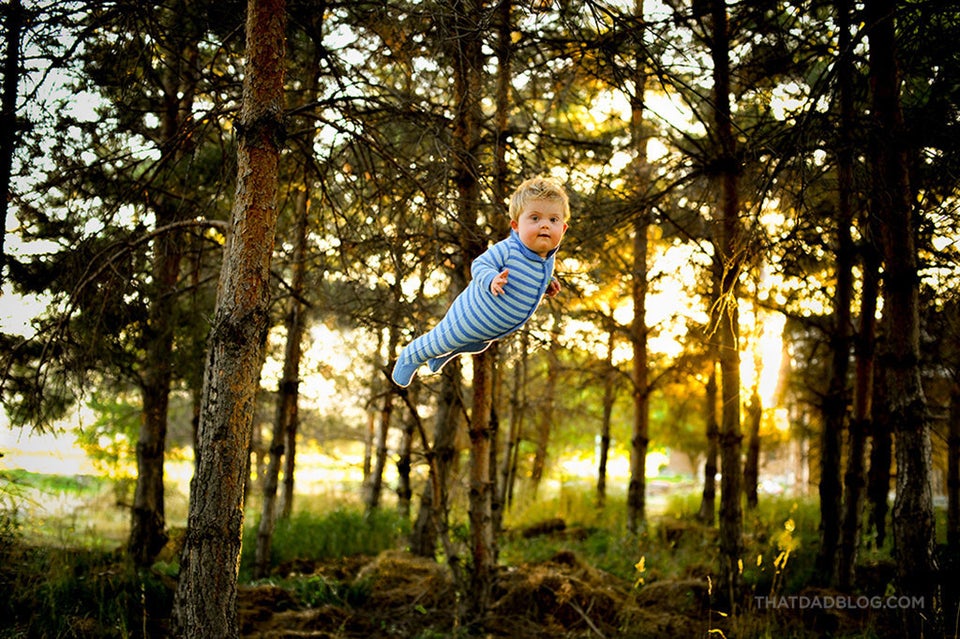 Dad's Photos Of Son Flying Hope To Raise Awareness For Down's Syndrome