In the hilarious two-minute video shared on Facebook, the dad keeps playing with the red rattles, causing the feisty girl to come in, shouting "No,no, no!" and take them off him.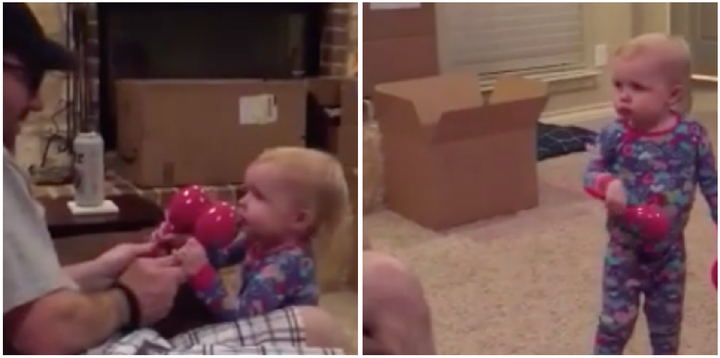 The sequence carries on for another six times, with the dad in hysterics at his daughter's consistent approach.
But in the end she manages to find an ideal solution to stop her dad playing with the maracas.
Related
Before You Go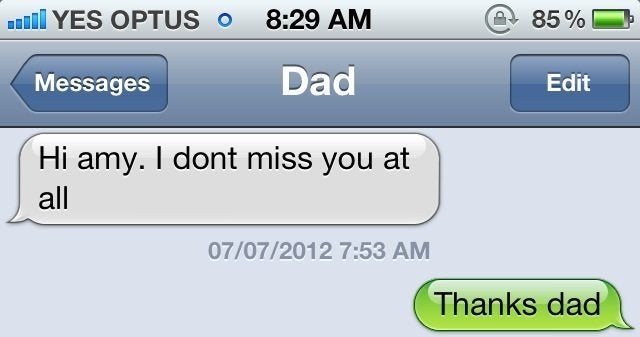 13 Hilarious Texts From Dad