Dara Ó Briain has sparked debate online, after appearing to suggest that BBC Radio 5Live presenter Danny Baker should not have been sacked over an offensive tweet about the royal baby.
On Wednesday night, Baker shared a black and white photo of a well-dressed man and woman holding hands with a suited chimpanzee on Twitter, which he captioned: "Royal baby leaves hospital."
The post was soon criticised, with many Twitter users pointing out the possible racist connotations of Baker's tweet, prompting him to delete it.
Baker also posted an apology message, which read: "Sorry my gag pic of the little fella in the posh outfit has whipped some up. Never occurred to me because, well, mind not diseased.
"Soon as those good enough to point out it's possible connotations got in touch, down it came. And that's it."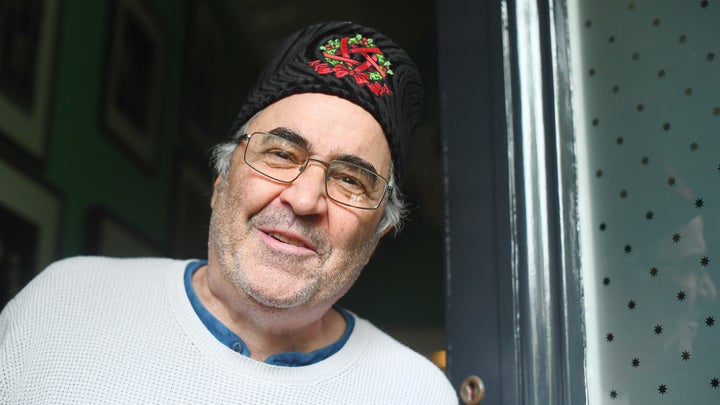 He wrote: "What? Danny Baker got fired? But he immediately apologised and deleted the tweet! I mean, literally, in the event of mistakenly causing offence, what else can you do? Genuinely amazed by that.
Ó Briain's host led to plenty of responses, many of which expressed surprise that he appeared to be defending Baker:
After engaging in direct conversation with many of the people who had tweeted him, Ó Briain posted a clarification, adding: "Also amazed by how many thought that by posting this, I was excusing the original tweet. Of course I wasn't.
"The Irish had a century of that monkey shit too, y'know (cf Punch magazine). Ultimately, though, I'd like that to hope if/when I fuck up, you might accept an apology…"
Asked if he could understand people's outrage, he said: "You can, but equally against that you've got to take Ockham's Razor [the most simple explanation is usually correct].
"I didn't know which of our royal princesses had given birth. Otherwise you'd got to be thinking I'd been secretly waiting to make this grotesque joke. There's no truth to it.
"I've been doing a thing on the radio for years of famous people dressed as monkeys with fairground music.
"My go-to photo when any posh people have a baby is this absurd chimpanzee in a top hat leaving the hospital."
Baker also claimed that "had it not been Meghan", the tweet would have been "a perfectly good joke".
"I was trying to make a point about class and it's just preposterous," he said. "Of course it becomes grotesque in this context. I had no idea it was her baby, only a lunatic would have gone on there and gone 'ah look at the point I'm making'."
A rep for the BBC explained that Baker's tweet "went against" the corporation's values.
In a statement issued to HuffPost UK, they said: "This was a serious error of judgment and goes against the values we as a station aim to embody.
"Danny's a brilliant broadcaster but will no longer be presenting a weekly show with us."