What is Dark Money about?
BBC One's new four-part drama Dark Money begins on Monday night and explores the issue of sexual abuse in the film industry and the nature of out of court settlements.
It is especially timely given the allegations made against film producer Harvey Weinstein and other figures in the film industry, which led to the rise of the Me Too and Time's Up movements.
This story is told through the Mansahs - a working-class family from North London, whose youngest son, Isaac, returns from filming a role in a major Hollywood film.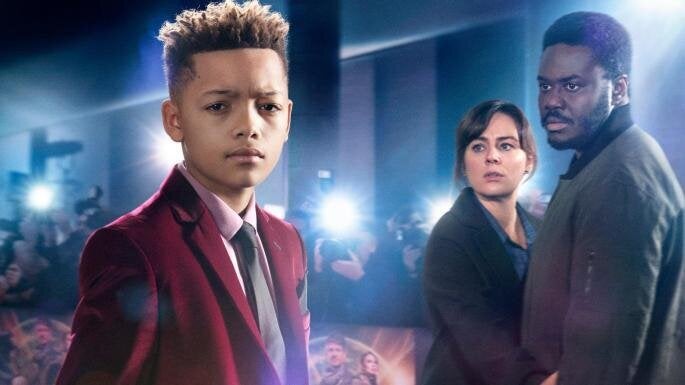 After arriving home, his parents, Manny and Sam, are horrified to learn he has been abused by a renowned filmmaker while out in America.
While their world is turned upside down, the family decide to accept a life-changing amount of money in order to keep quiet about the scandal and keep the matter out of the media.
However, the damage caused runs deep, and it soon becomes apparent that the money is tainted and they should never have sold their silence.
Who is in the Dark Money cast?
The Dark Money cast is headed by by Babou Ceesay and Jill Halfpenny, who play Manny and Sam Mansah.
Babou is best known for his role in Sky Atlantic series Guerrilla, as well as notable roles in Channel 4 drama National Treasure and the Bafta-winning one-off drama Damiola, Our Lost Boy, which was also penned by Dark Money writer Levi David Addai.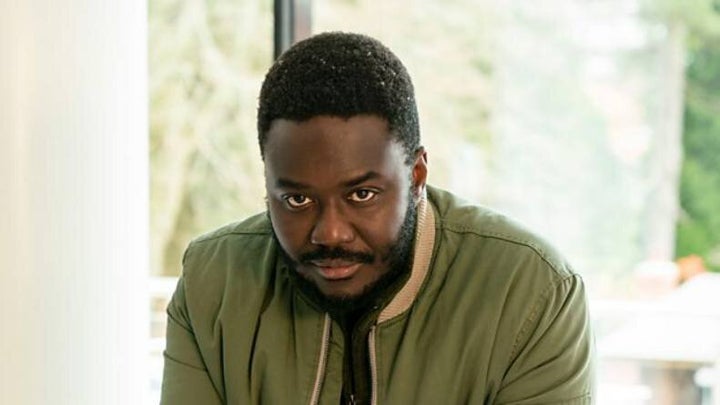 Of what attracted him to the show, Babou says: "The premise was so powerful I just thought, what?! Then I found myself questioning what I would do - even before flipping the pages, I needed to make decisions, and as I realised what they do actually do, that's what led me to do research.
"There is so much layered on in tiny moments..."
Jill is arguably best known as the winner of the second series of Strictly Come Dancing in 2005, as well as for her roles as Kate Mitchell in EastEnders and Izzie Redpath in Waterloo Road.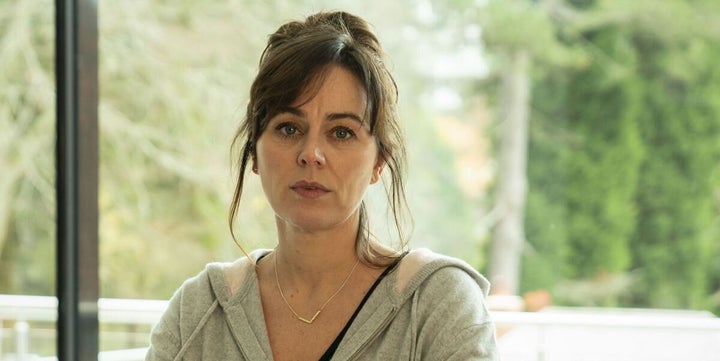 Of her character, Jill says: "Sam is a quieter, more thoughtful kind of woman, but if you crossed her she wouldn't be a pushover. Once she's worked out what she wants to say she will say it - sometimes she just needs a bit of time to think things through. I don't think she always trusts her intuition. She worries or she feels guilty that she isn't doing the right thing."
The pair's son Isaac is played by child actor Max Fincham, who recently starred as Tim Goodman in the Pokémon film Detective Pikachu.
The cast also includes two other EastEnders alumni in the form of Ellen Thomas and Gary Beadle.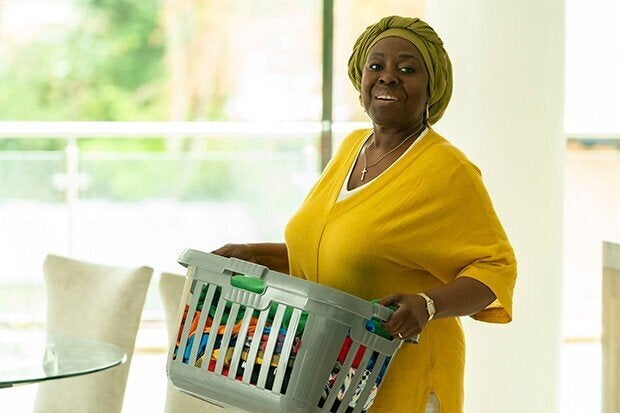 Ellen - who played Vincent Hubbard's mum Claudette in the soap - stars as Manny's mother Maggie, while Gary - who was EastEnders' Paul Truman - plays an as yet-unnamed role.
Also among the cast are Rebecca Front (War and Peace, Poldark), Susan Wokoma (Crazyhead, Chewing Gum), Olive Gray (Home from Home), Arnold Oceng (The Good Lie), Joseph May (Resident Evil) and Rudi Dharmalingam (Our Girl).
Why should I watch Dark Money?
Dark Money has already been named on many "what to watch" lists prior to transmission, and it is also making waves globally.
After premiering at France's Série Series, as well as being screened at the Munich Film Festival last week, the series has already been picked up by broadcasters in Australia, New Zealand, Brazil, Japan, France and Switzerland, according to Variety.
But while its impact internationally is an obvious marker of Dark Money's quality, it should come as no surprise, given it is written by the man behind Bafta-winning BBC drama Damiola, Our Lost Boy.
The one-off drama told the real-life story of the murder of 10-year-old school boy Damilola Taylor in 2000.
Writer Levi David Addai is hoping Dark Money will have a similar level of impact, explaining: "I know for sure there will be a lot of debate, because you put yourselves in the parents' shoes and ask yourself would you do that.
"It's interesting, when you pose the question to people, whether it was the cast, crew or friends, hearing the different kind of views and the passionate discussions that come from it. You realise there is no straight answer to this, and you realise how evil and tragic such a thing can be. It's a horrible thing. But in terms of trying to find an answer and a way out of that, what is the answer? What is the way?"
He adds: "Maybe it will make people think twice about using pay-offs as a method of controlling people. I'm unsure, but I know for sure it will make people talk a lot and debate the decisions that the family makes."
Dark Money begins on Monday 8 July at 9pm on BBC One.