David Cameron has signalled a major U-turn over child refugees as he revealed he would no longer block plans to take in youngsters from across Europe.
Bowing to huge pressure from his own MPs, the House of Lords and many charities, the Prime Minister confirmed that the Government would accept a proposal to allow councils to find homes for unaccompanied children in EU refugee camps.
Just one week after vowing not to budge on the issue, Cameron told Prime Minister's Question Time that the Government would now accept an amendment from Labour's Lord Dubs which allows local authorities to take in refugees.
The detail of the new Home Office policy was unclear, but the PM said "we are going to do more to help children already registered in Europe" before the Turkey-EU deal on migrants.
Downing Street later announced that the Government would work with Save the Children and the UN High Commissioner for Refugees to relocate children registered in camps in Greece, Italy and France.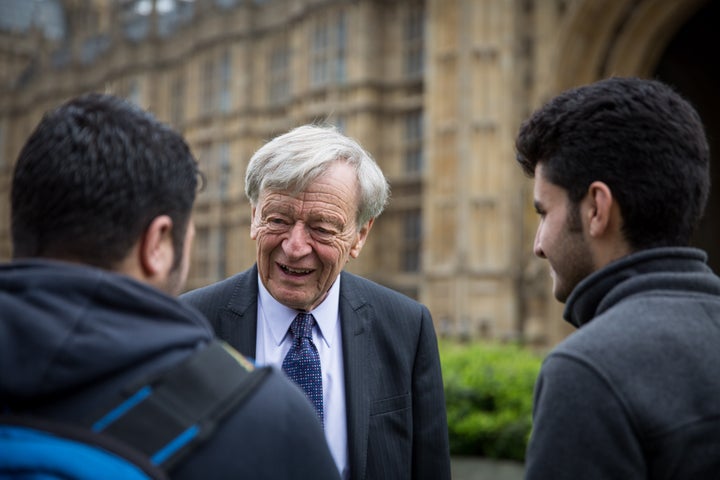 Cameron insisted that he was still opposed to creating incentives for people traffickers.
"I do want us to proceed with as much support across the House as we can," the Prime Minister told MPs. "It won't be necessary to send the Dubs amendment back to the other place [the House of Lords]".
Pressed by former Cabinet minister Sir Eric Pickles on the timetable for any changes, he replied: "I don't see any reason why there needs to be a long delay, we need to carry out conversations with local councils…hopefully we can make progress during this year."
Lord Dubs, the 83-year-old former child refugee who has led the campaign in Parliament, told HuffPost UK: "I welcome the government's decision, as it will help ease the plight of some of the unaccompanied child refugees in Europe.
"I trust the Prime Minister will be true to his word and move swiftly to ensure the Home Office works closely with local authorities to find foster families to give these young people a stable and secure home."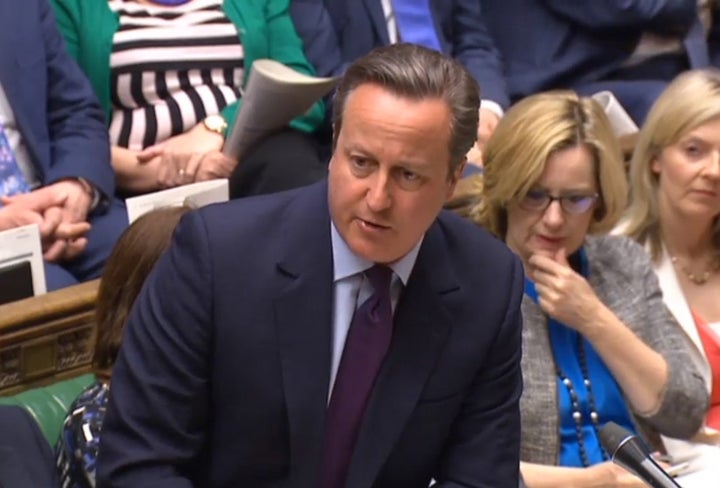 Under the new scheme, only children registered in Europe before March 20 - the date of a new deal with Turkey on migrants - would be eligible.
In a statement, No10 said: "The retrospective nature of the scheme will avoid creating a perverse incentive for families to entrust their children to people traffickers."
It added: "The Government is not putting a fixed number on arrivals, but will instead work with local authorities across the UK to determine how many children will be resettled."
The pressure on Downing Street had intensified earlier today with the Association of Jewish Refugees - responsible for veterans of the Kindertransport programme that rescued children from Nazi Europe - calling for action.
The precise details of the scheme were set to be revealed to Tory rebels at a meeting due with Home Office Minister James Brokenshire on Wednesday afternoon.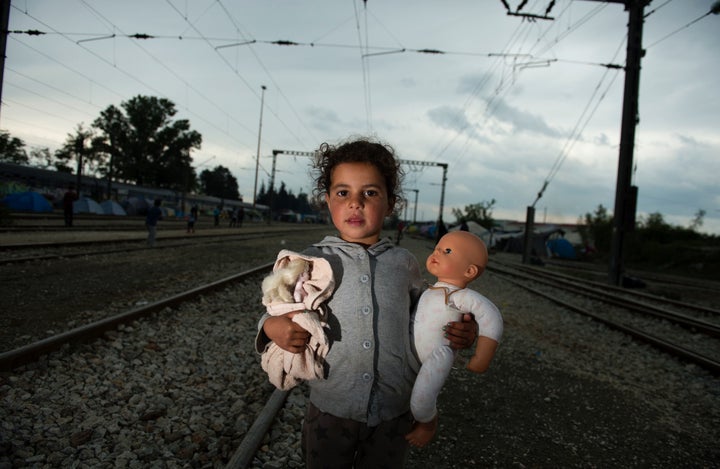 Cameron was challenged on the issue at PMQs by Scottish National Party leader in Westminster, Angus Robertson.
He asked why it had "taken so long and a threat of a Parliamentary defeat for the Prime Minister to begin changing his mind?"
Invited by Robertson to pay tribute to Lord Dubs, the PM did just that.
"Let me pay tribute to the gentleman that the Honourable Member raises and also let's be clear that no country has done more than Britain to help...no country has raised more money [for Syrian refugees]," he said.
"I think it's right to stick to the principle we shouldn't be encouraging people to make this dangerous journey...I also think it's right not to take part in the EU relocation and resettlement schemes.
"But I do want us to proceed with as much support across the House as we can. I'm also talking to Save the Children to see what we can do more, particularly with children who came here before the EU-Turkey deal was signed, because what I don't want to do is encourage people to make the dangerous journey."
Just seven days earlier, former Shadow Home Secretary Yvette Cooper had won applause from SNP and Labour MPs after attacking the PM's refusal to shift on the issue of child refugees.
Tanya Steele, Chief Executive, Save the Children welcomed "today's significant announcement".
"The Prime Minister has today offered a lifeline to these vulnerable children and we will work with the government and the UN to ensure that these commitments are rapidly implemented so that thousands of lone, vulnerable children can reach safety in the UK in the coming months.
"The UK government has today matched the great leadership they have shown in providing aid and support to Syrian refugees in the region by reaching out a hand to children already on European shores.
"This announcement echoes Britain's proud history of offering safety at times of great crisis and we want to thank the members of parliament who have led the way in championing this cause, as well as the British public who have opened their hearts to refugee children."
Lib Dem leader Tim Farron, who was one of the first politicians to raise the plight of the unaccompanied children, welcomed the shift but warned the fight was not over.
"The detail remains to be seen. Tens or hundreds simply won't be good enough and would be a betrayal of the British public and Parliament," he said.
"This is a victory, but it's not the end of the story. The Government must also ensure that local authorities are properly funded so that they can help these traumatised children rebuild their lives and achieve their full potential."