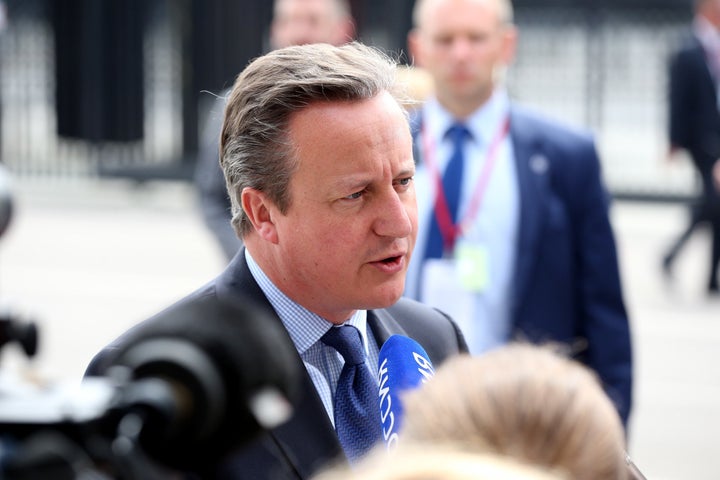 David Cameron has accepted a LGBT award for his role in pushing through same-sex marriage.
The former prime minister was named as the Pink News Ally of the Year at the publication's award ceremony in Westminster on Wednesday evening.
"I think it was five years ago this month that I said to a Conservative Party conference that I wanted us to champion equal marriage that I wanted us to that I wanted marriage to be there for men to marry men and women to marry women, as well as marriage as we've known it. And I'm really proud that we carried it through," Cameron said.
"Because when you're Prime Minister there are lots of things that you want to change some go right, some go wrong, some are instantly forgotten. But I know with this, with equal marriage it is something that has already made a huge difference to people's lives and will go on doing so in the future.
"So for the small role I played in help pushing it through and making it happen, I'm very proud it's great to accept this award and I know it's going to bring a lot of people a lot of pleasure for years to come. And it should. Marriage is a great institution and it should be there for everybody and Britain has very much led the way."
In her first speech on LGBT issues since becoming prime minister, Theresa May said: "Today we honour the politicians, journalists, public sector staff and volunteers who are doing so much to achieve that goal. I am particularly delighted that one of them, the man who made equal marriage a reality, David Cameron, is being awarded Ally of the Year."