David Stokes, 43, and his two sons Adam, 11, and five-year-old Matthew, were found in their semi-detached home in Leicestershire.
David's estranged wife Sally, 44, is believed to have been injured in the incident and is now in a stable condition in hospital.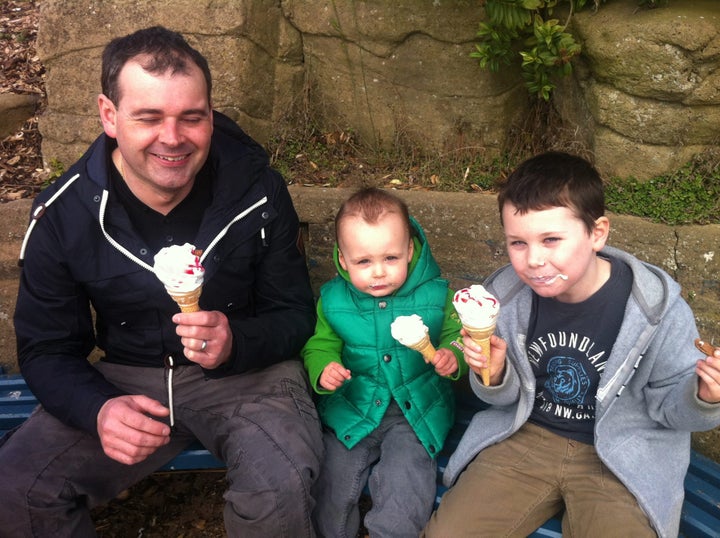 Police were called to their address in Welwyn Road, Hinckley, at around 9.30pm on Tuesday after reports of a disturbance.
Negotiators and other specialist officers then made contact with the family, thought to have been barricaded in the house by David. Sally was able to escape in the early hours of the next morning.
Neighbours told how they could hear a woman screaming at around 2.30am.
The family were known to Leicestershire Police, who have now reported themselves to the Independent Police Complaints Commission. Police are not looking for anybody else in connection with the incident.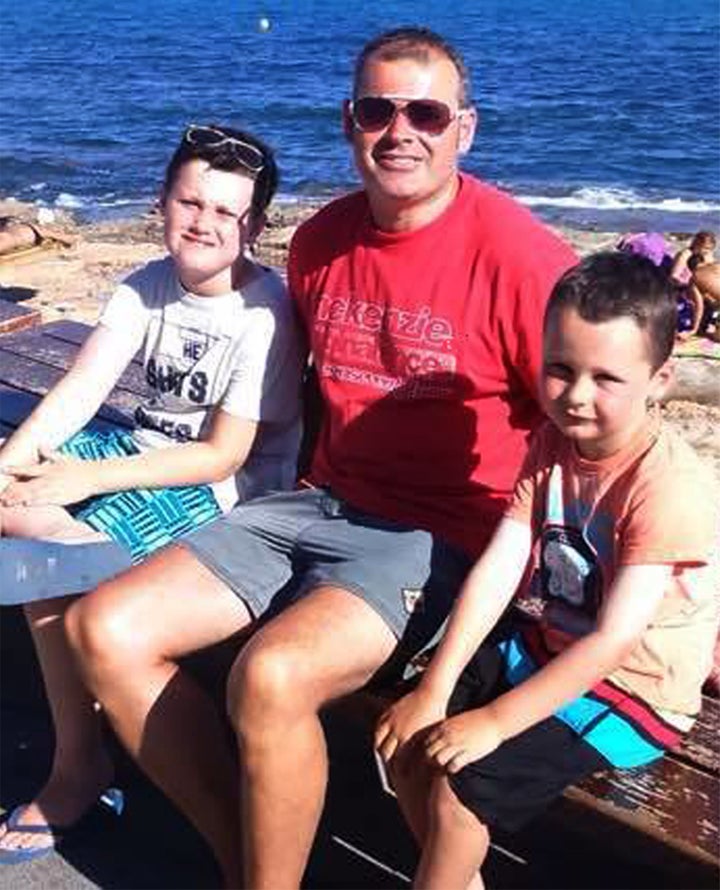 Sally's nephew Lewis Foxon said the family were too upset to comment.
Sally and David were married in August 2012. It is not known why or when they split but Sally had posted on her Facebook profile that she was separated.
David was a keen cyclist, who participated in charity bike rides to raise money for local charity Keep The Beat, which provides support to families affected by congenital heart defects.
Neighbour Mitch Bennett, 45, who lives at the end of the street, said: "I came home from work at 10pm last night and saw five police cars and an unmarked police van outside.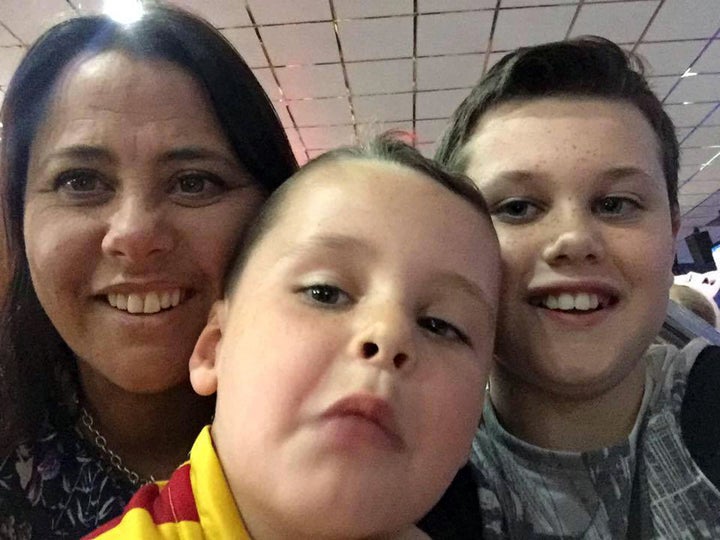 "A lot of police were milling about, I saw some police shields come out of the van.
"I knew them a little bit from walking the dog - the children would stop and stroke him.
"I think they came to the door for Halloween and I gave them sweets.
"It's a lovely area, they've been here for a couple of years and I wasn't aware of anything going in.
"It's not the sort of thing you'd expect around here."
A woman, thought to be a friend of the family, was seen driving up to the street and parked near the house, before bursting into tears and leaving the scene.
Another neighbour, who did not wish to be named, said: "I've seen the family a few times in the street, and they seemed very normal to me.
"I wouldn't have suspected anything was wrong. I used to see Adam playing outside on his scooter.
"I think David was an electrician who works in Leicester, and I think Sally might have a part-time job but I'm not sure."
The two boys attended St Mary's CE Primary School, and the headteacher, Rachel Ayres, said: "Everyone at St Mary's is devastated by the tragic news about our pupils, Adam and Matthew, and our sincere sympathies are with their family and friends.
"This is an extremely difficult time for our pupils, staff and parents and our priority is supporting them. Special assemblies are being held tomorrow to support the children. Prayers will be said and we will have staff and counsellors available to speak to the children to ensure we're providing as much help as we can during this traumatic time."