A two-year-old boy who was deaf when he was born, is now learning to speak after being given two "life enhancing" hearing aids at just six-weeks old.
The discovery was only made so early on in Miles' life because of an 'Action on Hearing Loss' campaign, which required every child in the UK to be screened for hearing loss before they are discharged from hospital.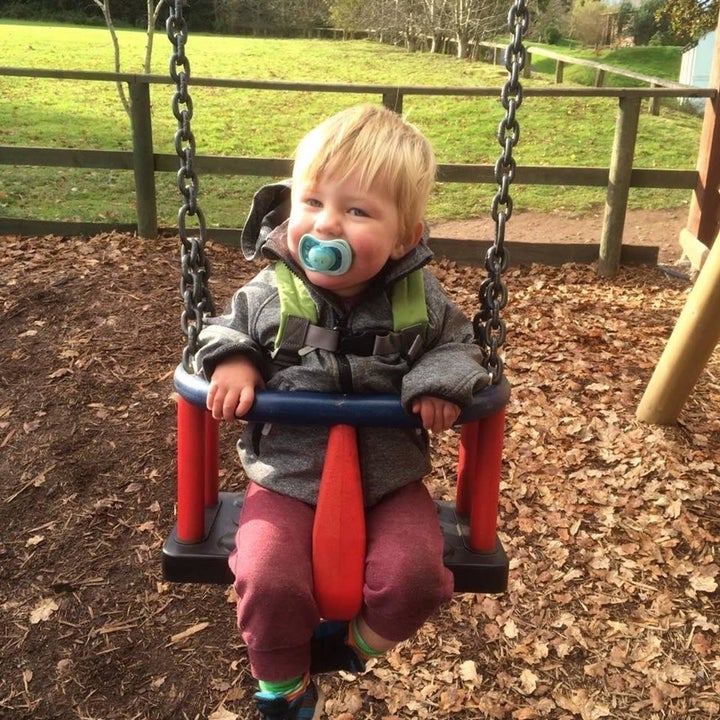 Initially dismissed as "gunk in his ears", it took several rounds of hearing tests and brain scans before it was discovered that Miles' hearing was not what it should have been.
Miles had little or no access to sound in his early weeks. As a result, the doctors decided to fit him with hearing aids.
Initially this was not all smooth sailing for parents Richard, 34, and Keighley, 31, who admit there have been periods of time when the aids made them "pull out their hair" because they wouldn't stay in their son's ears.
They said: "Then he started teething, which affected his ears so he would refuse to keep them in."
But two years on, they can now see how much of a positive difference the aids are making to his life and to his development.
"Now Leo is older we can see how much the hearing aids enhance his life," Keighley said.
"His speech is slowly but surely coming along again, something he wouldn't have been able to develop without his hearing aids due to not having access to speech sounds.
"Two years on hearing aids are a part of Leo. He asks for them to be put in and cries when we take them out for bedtime which is a stage we never thought we would get to."
Around 11 million people are living with some form of hearing loss, including full deafness, partial loss or tinnitus, in the UK.
Gemma Twitchen, Senior Audiologist at Action on Hearing Loss, said: "Around one to two babies in 1,000 and around one in 100 babies who have spent at least 48 hours in a special care baby unit, or a neonatal intensive care unit, have a hearing loss in one or both ears."
"Permanent hearing loss impacts heavily on a baby's development and identifying hearing loss early is vital as it provides the child with a better developing speech and language and social development with the right management.
"90% of babies are born into families with no family history of deafness and so screening also means that parents get the right support and advice from the start to support their child."
HuffPost UK Lifestyle has launched EveryBody, a new section calling for better equality and inclusivity for people living with disability and invisible illness. The aim is to empower those whose voices are not always heard and redefine attitudes to identity, lifestyle and ability in 2017. We'll be covering all manner of lifestyle topics - from health and fitness to dating, sex and relationships.
Join in the conversation with #HPEveryBody on Twitter and Instagram.