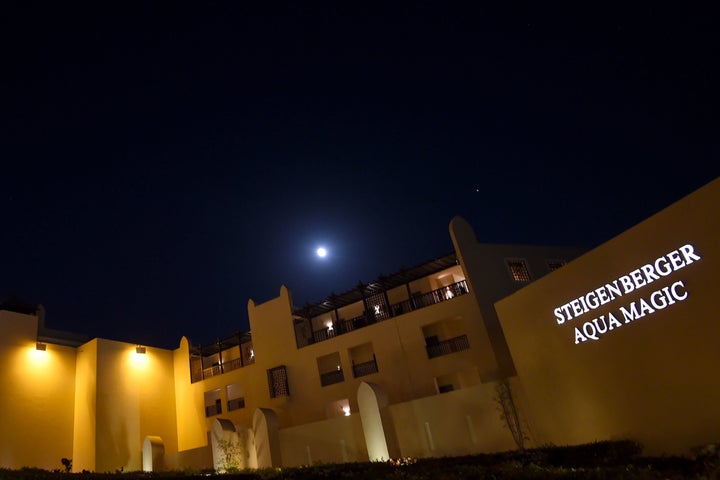 Egypt's top prosecutor has dismissed claims that the deaths of a British couple after staying at a resort hotel in Egypt was due to poisonous gas emissions in their room.
It comes after Kelly Ormerod, the daughter of John and Susan Cooper, of Burnley, Lancashire, who died while staying at the Steigenberger Aqua Magic in the Red Sea resort of Hurghada, said there is "something suspicious" behind the deaths.
A technical team's inspection of the Coopers' room showed there were no toxic or harmful gas emissions or leaks, according to a statement by prosecutor Nabil Sadeq on Saturday. It also says his office is waiting for a forensic analysis of samples taken from the bodies.
Tour operator Thomas Cook, who decided to remove all its customers from the hotel as a "precautionary measure" says the cause of death "remains unclear".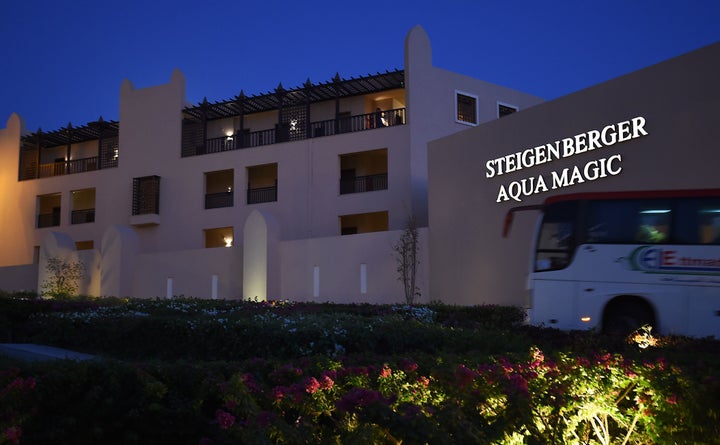 Mr Cooper, 69, died in his room while Mrs Cooper, 63, a Thomas Cook employee, died after being taken to hospital, according to Mrs Ormerod.
She said they were "fit and healthy" before their holiday and in "perfect health" just hours before being taken ill.
Thomas Cook said it evacuated its customers from the hotel amid "further reports of a raised level of illness among guests".
A spokesman said they had a total about 300 guests from across all Thomas Cook groups at the hotel. Of the UK customers approximately 100, or half, decided to fly back while the others opted to stay in Hurghada but at a different hotel.
Mrs Ormerod told Sky News: "They had no illness, no stomach upset, no vomiting, no illness whatsoever – they were in perfect health when they went to bed.
"When we woke up, my mum hadn't come down to sit on the sunbeds, so I went to knock on the door and saw that they were both very unwell.
"It was about 11am when I went to the bedroom. They said they were extremely ill and need help. I watched them die before my very eyes and they had exactly the same symptoms.
"I believe something suspicious has gone on … something has happened in that room and caused them to be taken away from us."
Alison Cope, 44, from Moseley, Birmingham, who was among those who decided to fly home, said she had been at the hotel for two weeks and five out of seven of her family members have been ill for around 10 days.
She said: "The food is just disgusting, it's undercooked. I know so many people have been ill. Half the time we don't know what it is and can't eat it because it's raw in the middle."
In a statement, Thomas Cook said the Steigenberger Aqua Magic Hotel was last audited by the tour company in late July 2018 and received an overall score of 96%.
Thomas Cook also said it will be contacting customers who are due to travel to the hotel in the next four weeks to offer "alternative holiday options".