Food delivery drivers in London are so afraid they will be targeted in acid attacks, they are turning down work.
Deliveroo said in a statement that since five moped drivers were attacked in an acid attack spree last month, 71 of its couriers had refused jobs in London, while seven more had been relocated over safety concerns.
It is believed that the suspects were attempting to injure riders so they could steal their mopeds.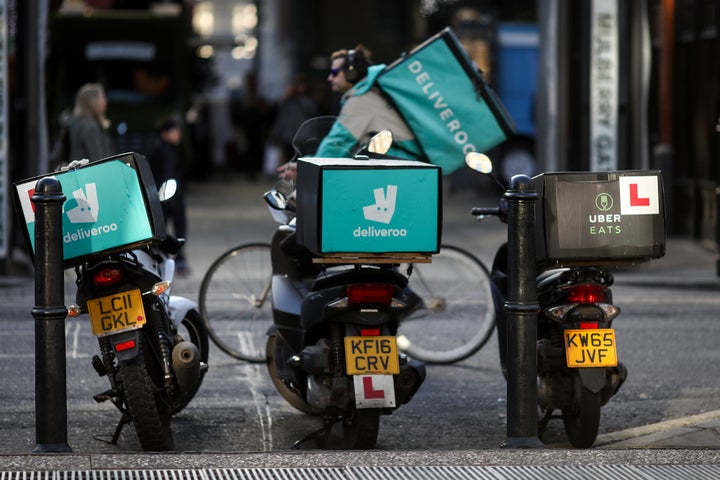 One food courier told the Evening Standard that they are "not safe anywhere in London", saying threats of violence had become a daily issue.
"Thieves bother us everyday. Threatening us with knives, bats, suspicious liquids in bottles," advertising student Cleber Mauri said.
"A guy I know got attacked there three weeks ago with acid in his face."
Deliveroo has now announced a series of new measures to try and protect its riders.
Not only is the company hiring 50 new members of staff who riders can contact with safety concerns, but it will be trialling helmet-mounted cameras so couriers can pass footage on to the police.
Today, riders are set to meet with the police and Air Ambulance at Hackney Council to discuss the dangers they face while on the job. The session is set to be the first in a series of training workshops and feedback sessions.
Dan Warne, managing director for Deliveroo UK and Ireland, said: "We will do everything we can to protect our riders and have put in place new measures so that riders can report any concerns they have or even move to work in another area if they feel unsafe.
"We are working closely with the police and local councils, and sharing all the information our riders give us in order to help tackle crime against our riders, which is why we're implementing new measures like our app, and helmet-mounted cameras - these will allow us to work together, share information, and bring criminals to justice."