With sky-high rent draining your income, saving for a deposit to buy your first home can feel impossible. But Lloyds has launched a new 100% mortgage that doesn't require lenders to put down a deposit.
Unsurprisingly, there's a catch: while you won't need to fork out funds in advance, your parents will.
In order to be eligible for the mortgage, your parents or another close family member (such as a grandparent) will need to place the equivalent of 10% of the loan into a Lloyds savings account.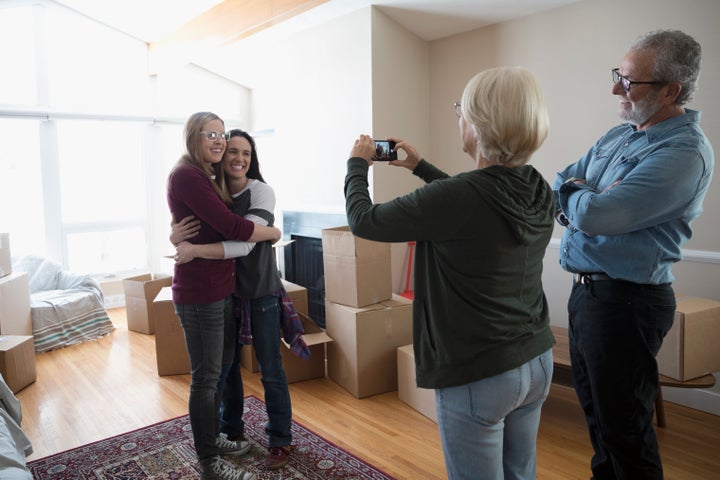 The savings account will pay 2.5% interest, and after three years, provided the mortgage repayments are kept up-to-date, parents will get their money back.
The mortgage on offer is a three-year fixed mortgage at 2.99% and parents are required to keep their savings in the account for at least three years.
The deal will be available initially in England and Wales and at least one of the borrowers or savers must be a Club Lloyds customer.
While the deal isn't exactly the dream scenario for Generation Rent, it could help come people get on the property ladder. Research from Lloyds found two-fifths (41%) of parents would like to help financially, but worry they will need the money in later life.
According to the bank, the average first-time buyer deposits across the UK are:
– North East, £17,085
– Yorkshire and Humberside, £19,871
– North West, £21,495
– East Midlands, £24,853
– West Midlands, £26,494
– East Anglia, £36,714
– Wales, £16,638
– South West, £37,060
– South East, £52,204
– London, £110,182
– Northern Ireland, £17,925
– Scotland, £19,877
Lloyds isn't the first bank to offer a deposit-free mortgage if parents are willing to move their savings. Barclays offers a 3% mortgage rate for three years if, like the Lloyds deal, parents place 10% of the purchase price in savings. They'll get 2.25% interest on the account, slightly lower than the Lloyds deal.