This is the horrifying moment more than 550 refugees clung on to a capsizing boat off the coast of Libya as they battled to reach Europe in an accident that cost at least five lives.
The Italian navy said at least 550 migrants had been pulled to safety after the incident on Wednesday and that the death toll may still increase. Some reports said the death roll remained at five, but the Mirror reported that seven people had died.
Pictures released from the navy show migrants desperately clinging to the overcrowded wooden boat, and jumping from the vessel as it begins to sink below the surface.
The failed crossing is the latest in a spate by migrants, with Italian officials revealing more than 6,000 had been rescued from the Mediterranean in just over 48 hours. Numbers are expected to swell further as the weather improves and seas calm.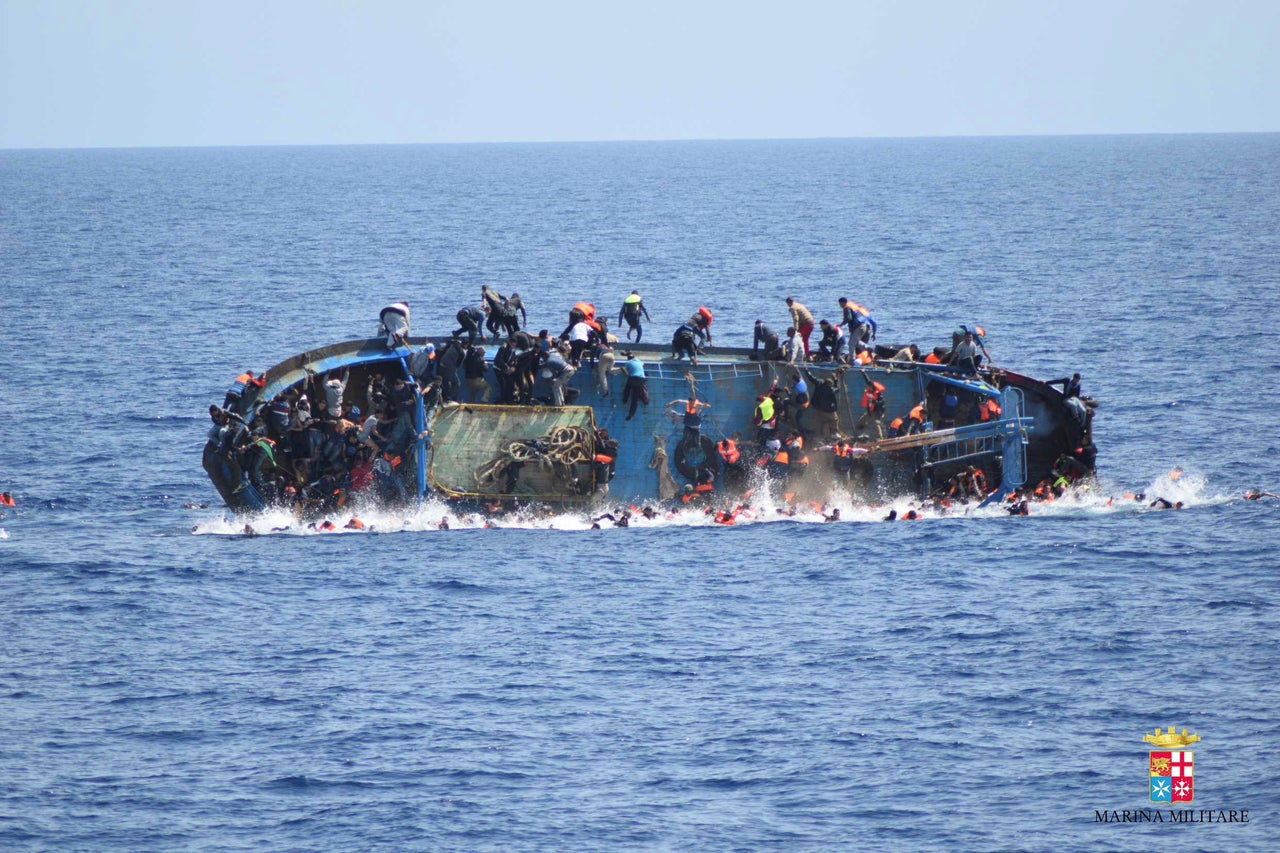 The Italian navy's patrol boat Bettica spotted the vessel was getting into difficulty and was approaching it to hand out life jackets when the boat flipped over.
"Shortly afterwards the boat overturned due to overcrowding. The Bettica, which had arrived nearby, threw life-rafts and jackets' to the migrants in the water, while another navy ship in the area sent a helicopter and rescue boats," the navy said in a statement.
Photographs show the blue fishing boat rocking violently before capsizing, sending hundreds of migrants tumbling into the sea, although, some chose to leap off the boat before being forced into the water.
Several rubber motor boats could later be seen coming to the migrants rescue.
Bettica launched lifeboats, while the frigate Bergamini, which is also in the area, reportedly sent a helicopter.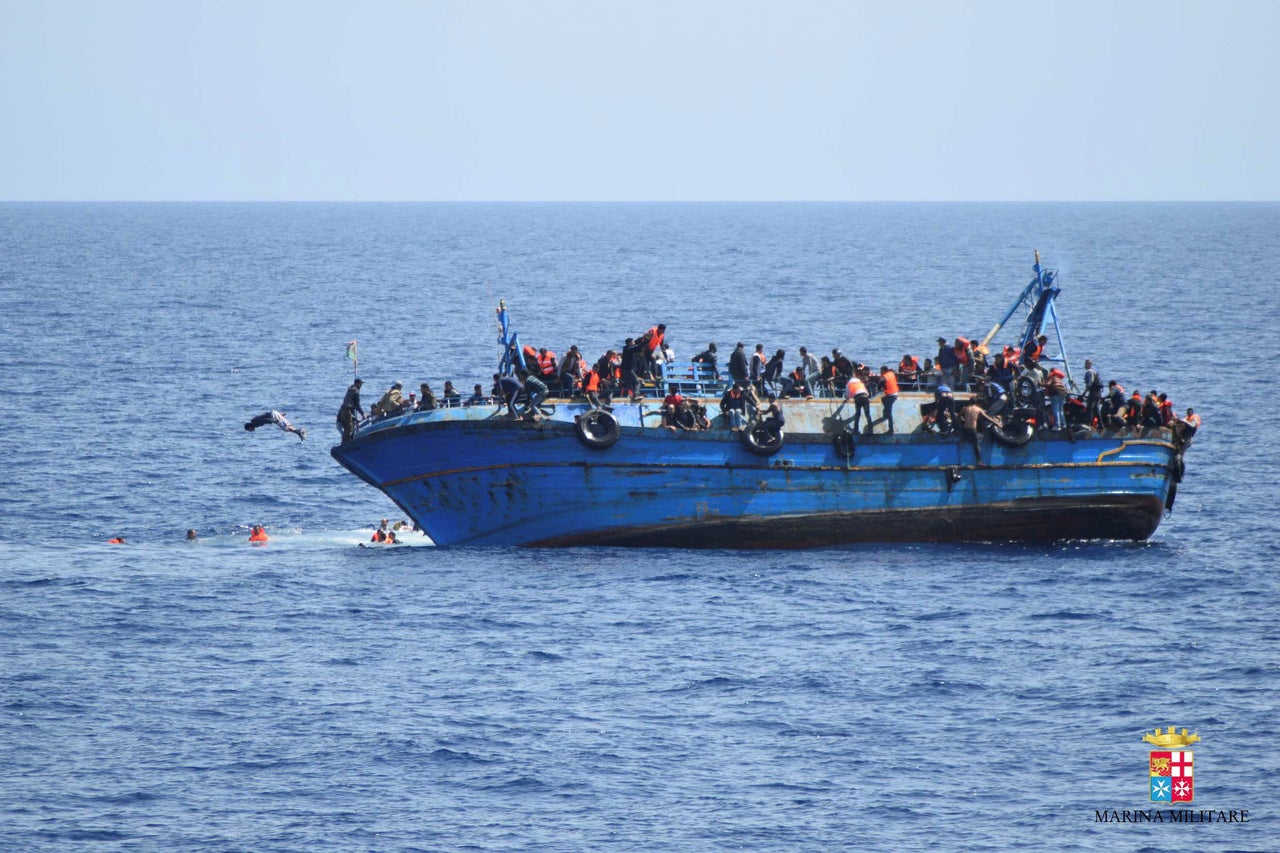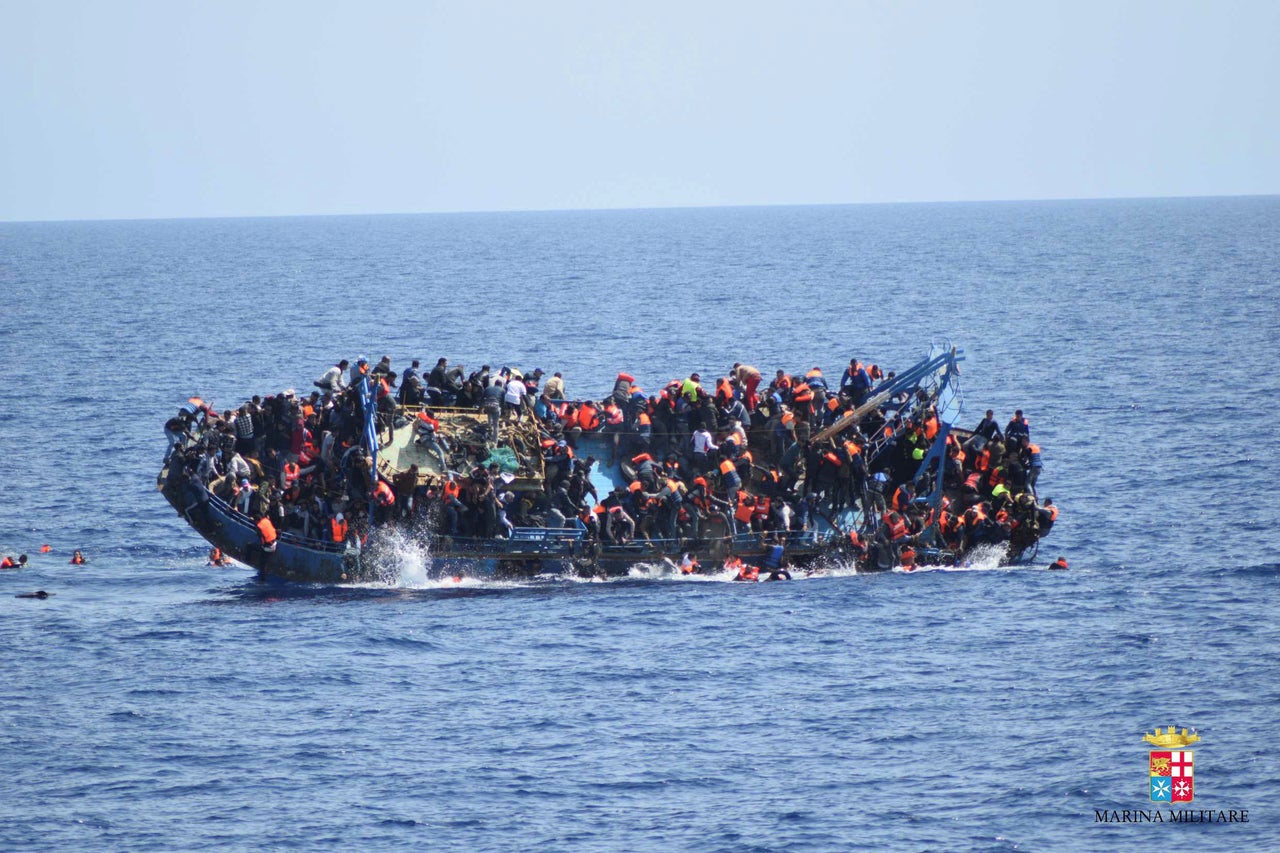 Some migrants later climbed onto the hull of the overturned vessel, while others swam for lifeboats or toward the navy ship.
Navy swimmers were pictured pulling migrants in lifebelts toward the Bettica.
No details of the migrants' nationalities have been given, but the passengers included women and children.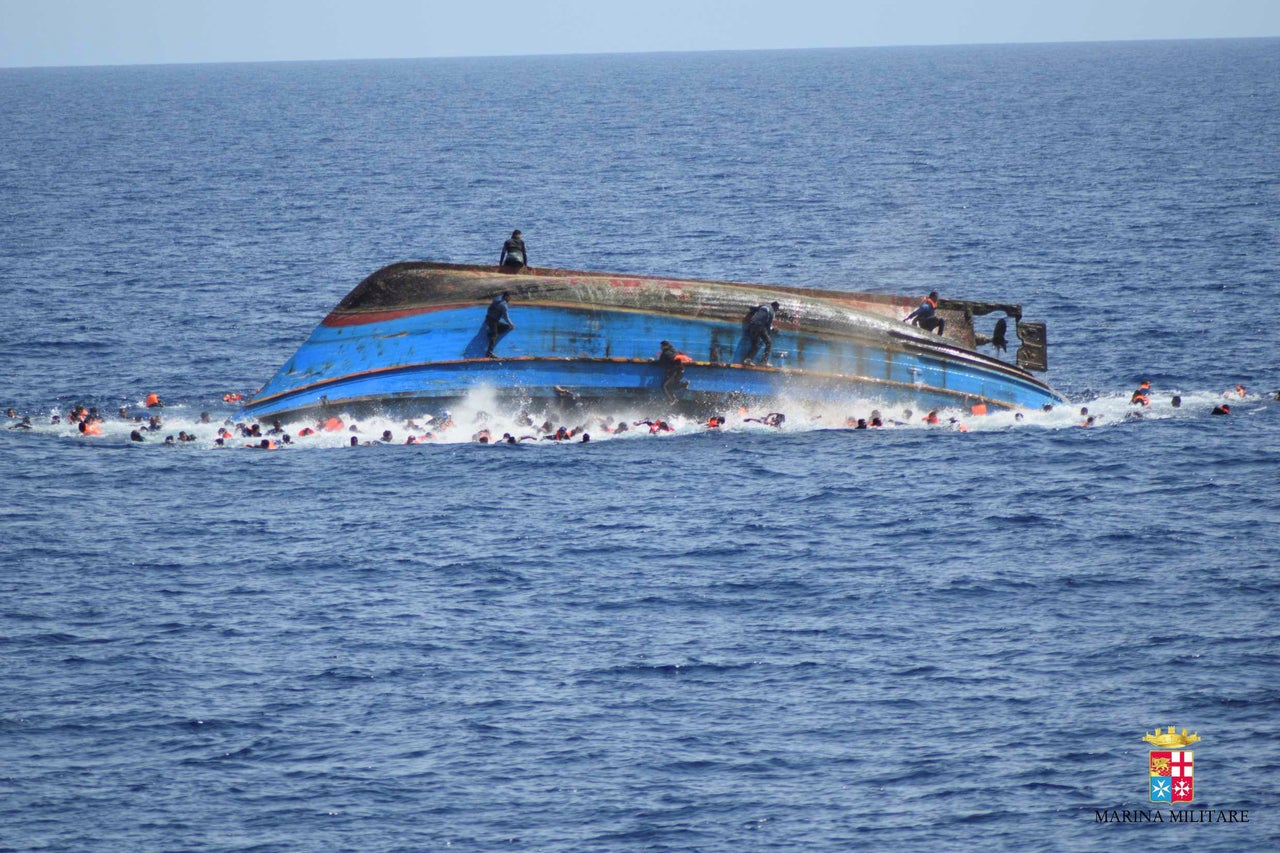 On Monday and Tuesday Italy's coastguard said a total of 5,600 migrants were rescued. A further 550 more were turned back by Libya's coastguard.
According to the Mirror, in the past two years, more than 320,000 boat migrants have arrived on Italian shores and an estimated 7,000 died in the Mediterranean as they sought to reach Europe, according to the International Organization for Migration.