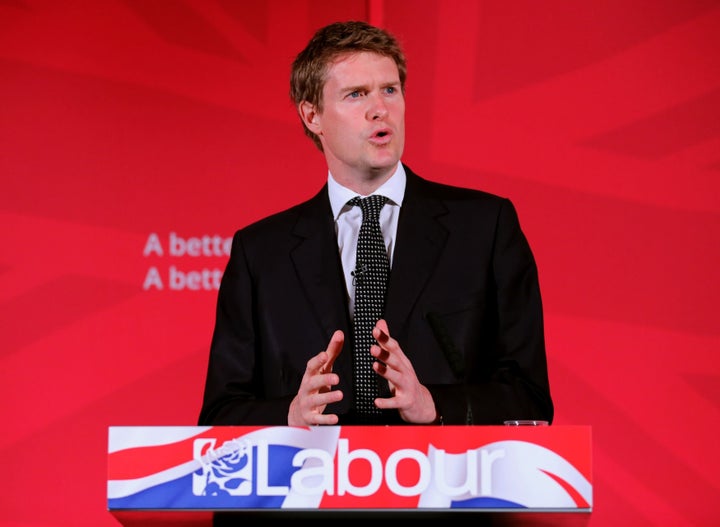 Labour risks missing a "golden opportunity" to let towns and cities run their own affairs because of its "centralist instincts", a senior Labour MP will say today.
Tristram Hunt, the former Shadow Cabinet minister, will today call on the party to go "further and faster" than the Conservatives on devolution.
The MP will label the Government's promise of local control, underlined by its much-vaunted Northern Powerhouse agenda, as "secretive, haphazard and controlling".
Instead, he will call for the Government to deliver three new powers to so-called "city regions", including handing them power to raise local "tourist taxes", appoint schools commissioners as part of letting areas re-shape welfare and education, and give local government control of water, energy and broadband.
He sets out his thoughts in a blog on HuffPost UK.
In a speech at the Centre for Cities event in Manchester, he will say: "Despite Labour leading the way on devolution for much of the last Parliament, when Osborne announced that first Manchester deal our centralist instincts returned and we allowed the Tories to capture the spirit of the moment.
"As a result, we missed a golden opportunity to show how we could deliver – in a time of tight public finances - the three fundamental promises of the Labour Party: to reduce economic unfairness, strengthen our communities, and revitalise our national democracy.
"The time for equivocation is over. We must go further and faster than the Tories on devolution, and embrace a new radical localism that puts power back in the hands of our communities and restores a sense of civic pride."
The MP will say that since 2000 around 235 towns and cities across the world have taken back control of their water and sanitation services following public dissatisfaction with private providers, and point to the Government legislating for greater competition in the water industry two years ago.
"With Berlin, Atlanta, Paris, Bordeaux and Houston on the list, this is no leftists rogue gallery," he is to say.
George Osborne has been in the driving seat of the Government's de-centralisation plans, including a series of City Deals - the most significant being Manchester controlling the £6bn local NHS budget.