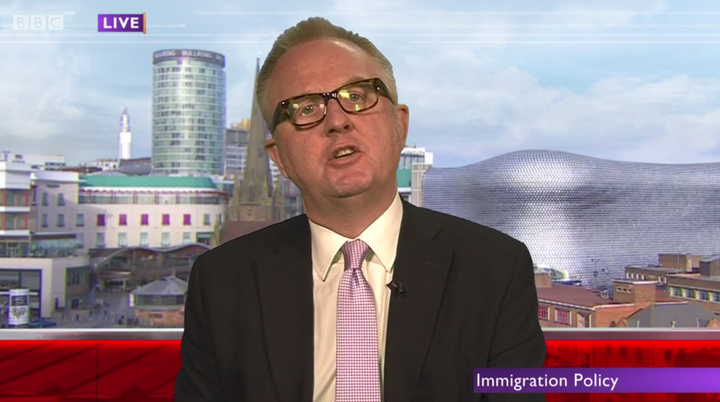 Labour need to do more than just be seen "handing out leaflets outside a Ken Loach film to people who already agree with us" if it is to connect with voters, Jeremy Corbyn has been warned.
Ian Austin, the Labour MP for Dudley North, said on Monday it would be a "disaster" for the party if it failed to "deeply held concerns" about immigration. "Politics will be simple if I could wander around saying isn't the NHS great aren't the Tories terrible," he added.
Corbyn and many other Labour MPs have pointed to the Loach film 'I, Daniel Blake' as a useful illustration of the problems with the welfare system under the Conservatives.
Las week Labour Party members and MPs attended special screenings of the film as part of a campaign calling on the government to abandon their plans to cut Employment and Support Allowance (ESA) payments.
Speaking to the BBC's Daily Politics programme today, Austin said it was "offensive nonsense" for Labour's shadow home secretary Diane Abbott to say "listening" to voters on migration would make the party guilty of trying to "outdo Ukip".
"These people are not racist, they are not somehow beyond the pale," he said of his constituents.
Writing for Labour List, Abbott said: "It is frequently asserted that Labour should adopt a more hostile posture in relation to immigration in order to reflect the views of its supporters and potential supporters. It is further asserted that this will then allow Labour to 'win back' supporters it has allegedly lost to UKIP or the Tories.
"Labour cannot outdo UKIP or this Government on immigration. It should not try. It should pursue its own principled immigration policies which recognises the large benefits of immigration along with some costs."