A digital billboard is encouraging smokers to quit by coughing every time someone walks past with a lit cigarette.
The advert, created by Swedish pharmacy Apotek Hjärtat, is embedded with smoke detectors in order to identify when a smoker is nearby.
In a video explaining the concept, the ad's actor says the pharmacy hopes to inspire smokers to quit this New Year.
"Our mission is to help you live a longer and healthier life," he says.
"That's why I'm here, to help you get new, healthier habits."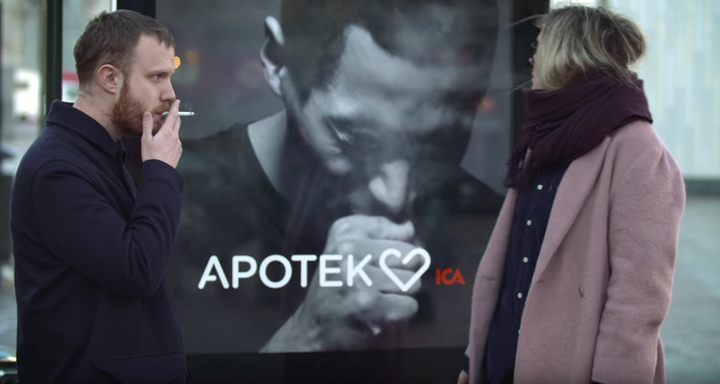 The video shows smokers displaying a mix of reactions as they hear the actor in the billboard coughing. Some stand in front of the screen visibly confused, while others are seen laughing in surprise.
The advert ends with a photo of products to helps smokers quit, such as nicotine patches and gum.
According to the NHS, smoking increases your risk of developing more than 50 serious health conditions and in the UK, around 100,000 people die from smoking-related illness every year.
The billboard, which is situated in Stockholm, has received mixed reactions on the pharmacy's Facebook page.
While more than 1,000 people have liked the video, with many calling it "genius" and "innovative", others have argued that it unfairly persecutes smokers.
One user said she was fed up with being made to feel like a "bad person" for smoking.
"Believe it or not, but we are actually aware of the risks when we smoke," she said.
"But no one gives a shit about why you smoke or why you can't stop smoking."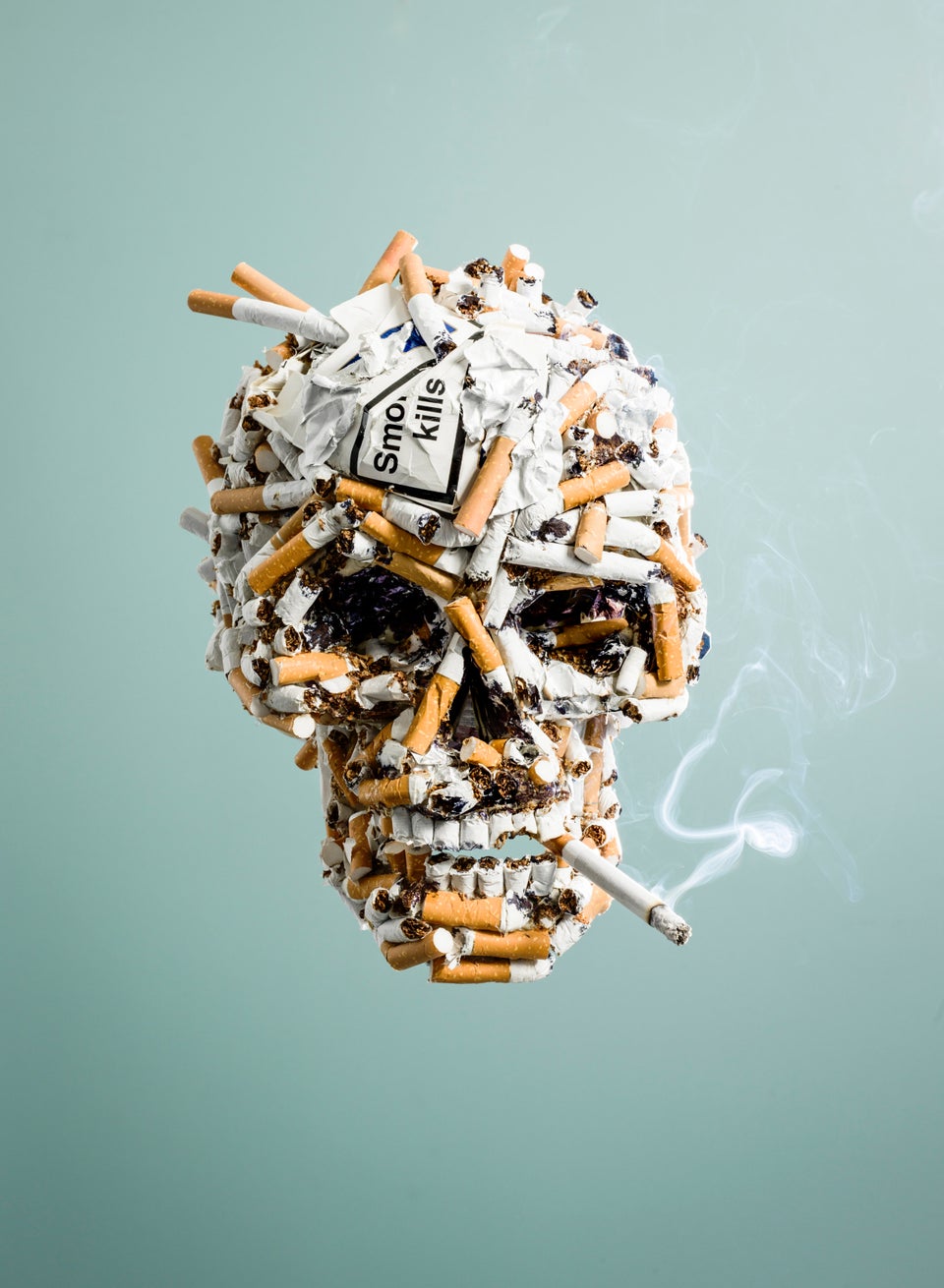 12 Undeniable Facts About Smoking