Magazine sales may be in decline, but that doesn't mean who is chosen to put on the cover of our favourite glossies is any less important.
Now the annual diversity report has revealed that while 2016 was the best twelve months ever for using a wide range of faces on the front page, we've still got a way to go.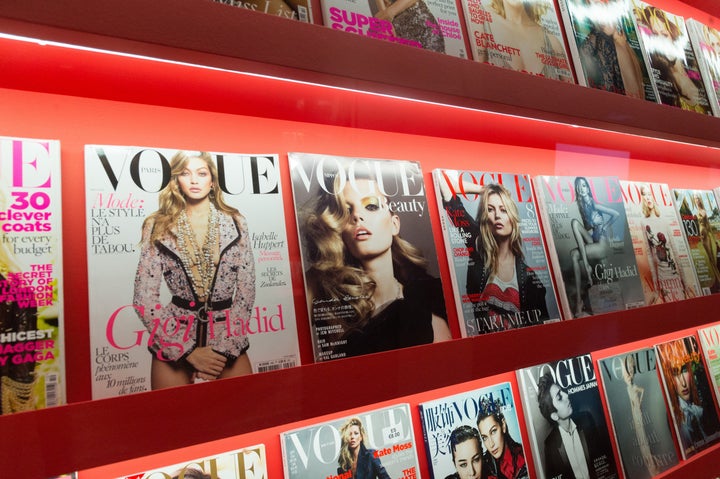 The Fashion Spot reports that there was a total of 679 model appearances across 48 top international fashion publications, and 29% of these were women of colour.
This figure has jumped up from 22.8% in 2015, and a measly 17.4% in 2014.
These statistics are a good sign that the industry is moving in the right direction, but are still not enough. To put it context, 482 white models appeared on the covers, while only 197 non-white models racked up bookings.
And least impressive of all, are the magazines who exclusively favoured white models, according to the Fashion Spot, LOVE magazine was guilty of this.
Race was the most impressive indicator that we are moving towards diversity, with size, age and sexuality flagging behind miserably.
Women aged 50 or over only made magazine covers 34 times in 2016, which is 5% of bookings. It is also worth noting that this stat was bolstered by Vanity Fair's Hollywood issue with Jane Fonda, Diane Keaton and Helen Mirren.
For plus-size women, although Cosmopolitan featured Ashley Graham back in August, the rest of the industry has little to celebrate.
Of the 679 model appearances, only 0.9% - that is six people - were above a UK size 12. These included Adele on Vanity Fair and Melissa McCarthy on Elle.
And if we thought that was disappointing, the most marginalised group of all was transgender models, who were only represented in 0.7% of all bookings.
We've certainly got some work to do in 2017.