Sometimes we wish we could coat our entire lives in Nutella, but lip balm is a good place to start.
YouTube channel Cute Life Hacks is famous for its DIY EOS lip balm recipes and their latest video features the world's favourite chocolate spread.
Apparently Nutella is an ideal ingredient due to its large palm oil content, making it similar to the coconut oil used in most at-home EOS lip balm tutorials.
1 tbs. Beeswax
1 tbs. Nutella
2-3 tbs. Coconut Oil
1) Melt all ingredients in a water bath.
2) Follow DIY EOS lip balm tutorial to make the domed balm shape. Any excess balm can be stored in normal lip gloss containers.
Please note this is not edible because it contains wax.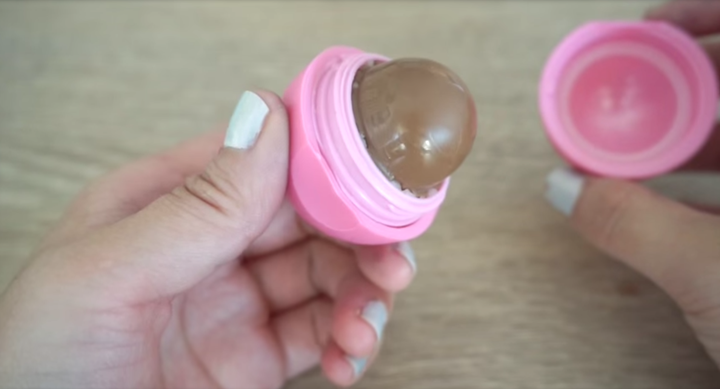 If you don't have coconut oil, Cute Life Hacks recommends substituting with olive oil.
Feeling super lazy? Simply buy some unscented lip balm and melt it up with the Nutella.