We're convinced that everyone has at least one thing they'd like to fix about their home, whether it's a practical issue like a pesky leaking tap or an aesthetic one like wishing the 1970s-era spotted orange wallpaper you never got around to replacing when you moved in would disappear.
Huffington Post UK Property, in association with HSBC, asked Londoners what home improvements they would make to their homes if they had one day off to do them.
Responses ranged from fixing the central heating and boarding up the loft to plumbing issues like repairing a broken shower and spurting tap.
"There's always little jobs that need doing, like putting a shelf up or there's a light bracket hanging from one of the boy's bedrooms at the moment," said one respondent.
Peeling wallpaper, a leaky shed and mounting TVs to walls were some other issues that people said they would attend to when they next had a chance to give their homes some much-needed TLC.
"I'd change a few of the doorknobs because they're a bit sticky, and a couple of the light sockets as well," replied another respondent.
What would you fix first in your home? Laying down new wooden flooring in a room, putting up mirrors to maximise light and space, replacing all your light bulbs and doorknobs so they work properly can call be done in 24 hours or less. Here are some other DIY fixes you could do in a day - just look online for how-to guides and videos to help you out.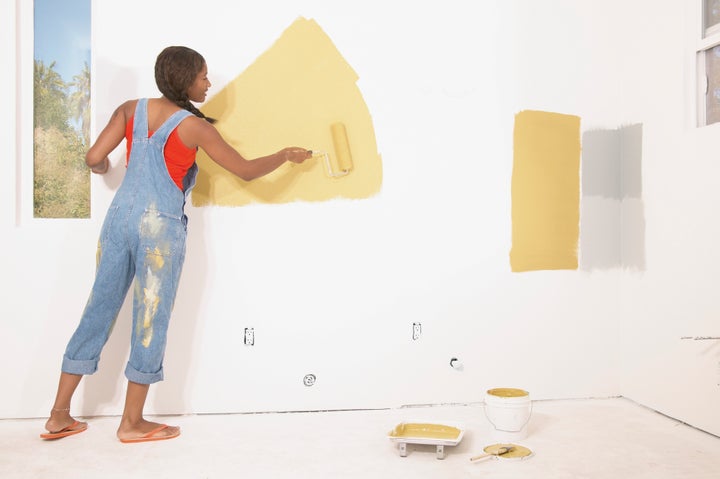 Repaint a room
Whether you're looking to make your home more appealing to buyers or just want a change, a new lick of paint will instantly transform your space. Neutrals have timeless appeal, but you can also add colour and print to change a room's function, like turning spare room into a nursery, for example, with an eye-catching feature wall.
You'll need to move all of the furniture out of the space and lay down a drop cloth. Also, be sure to repair any cracks or dents in the walls with spackling (or drywall for larger holes) before the painting begins. Experts say you should always start with the ceiling first, and be sure to get enough paint for at least two coats.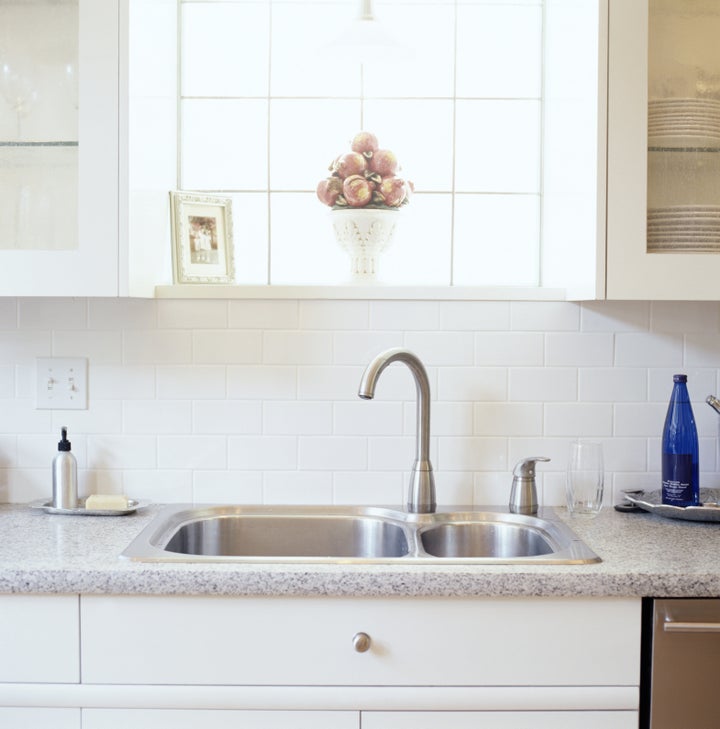 Spruce up your kitchen
Too often, we lament that we don't have bigger kitchens with more light, space, gadgets, whatever. But small DIY changes in the kitchen can make a huge difference. Replace tired knobs with new handles, repaint scruffy kitchen cupboards in new shades or - and you can do this on the cheap - replace kitchen cupboard doors with new ones for a fresh look and entirely different feel.
You can also add a pop of colour to your kitchen by replacing the splashback with coloured glass or ceramic tiles. Those with impressive DIY talents can also replace an old tap with a more modern design, a one-day job according to Family Handyman.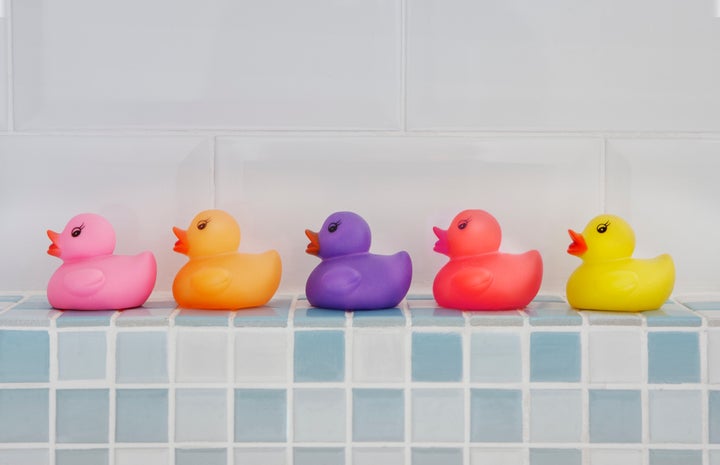 Repaint your tile grouting
Sometimes, it's the littlest things that cause the biggest nuisance. Filthy tile grouting, that makes your bathroom look permanently dirty no matter how many sprays of Domestos you use, can be particularly annoying.
All you need is some grout paint (darker-coloured grout is a good idea for future stain prevention) and a foam brush. Clean the area, apply one layer of grout paint to small sections at a time, leave it to dry, and then apply a second coat. Seal the grout so it doesn't stain so easily in future - and then congratulate yourself on a spanking new bathroom achieved with minimal cost and effort.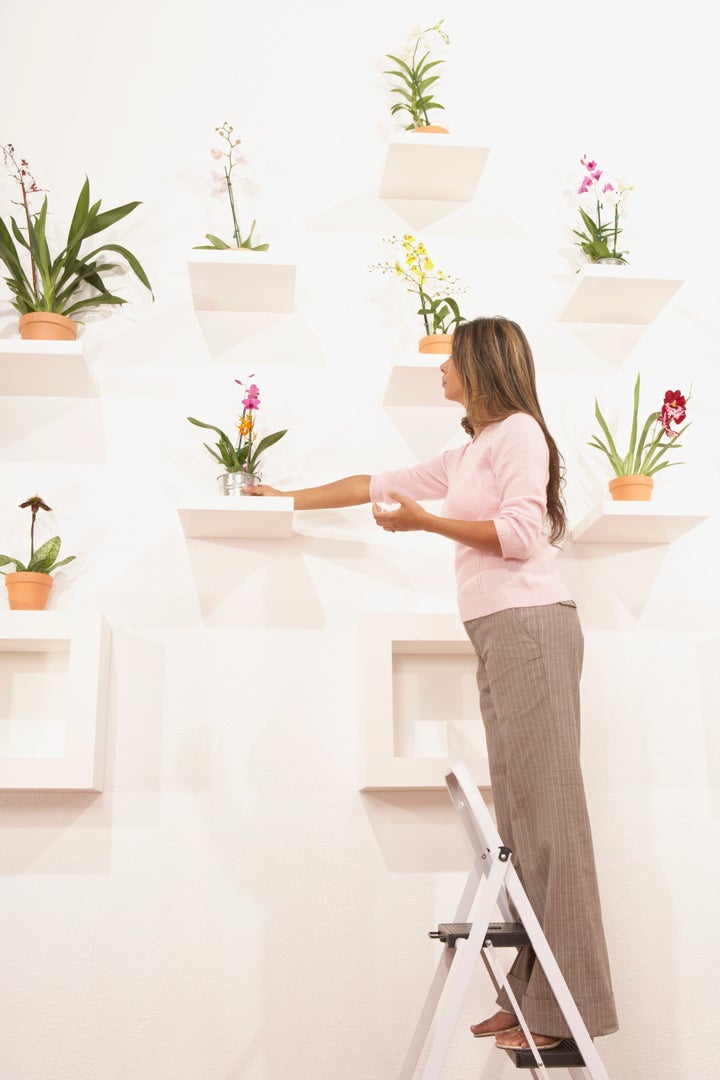 Put up shelves
Clutter, clutter, everywhere? It's time to build some shelving - and get rid of some stuff. Even though it doesn't involve anything other than time and a bit of patience, sorting through your old papers, broken mugs and magazines can clear surfaces and expand your space exponentially.
Shelving units will help you stay organised and can keep everything from books to toys from taking over your home. They're also great space-savers because shelving works anywhere, even in the least expected places: above kitchen cabinets, over your toilet, under the stairs and in the headboard of your bed.
Before you start, just make sure the wall you've chosen can handle the weight of your shelves, check that you have the right screws and wall plugs and get a cable detector to protect yourself from accidentally drilling into a pipe.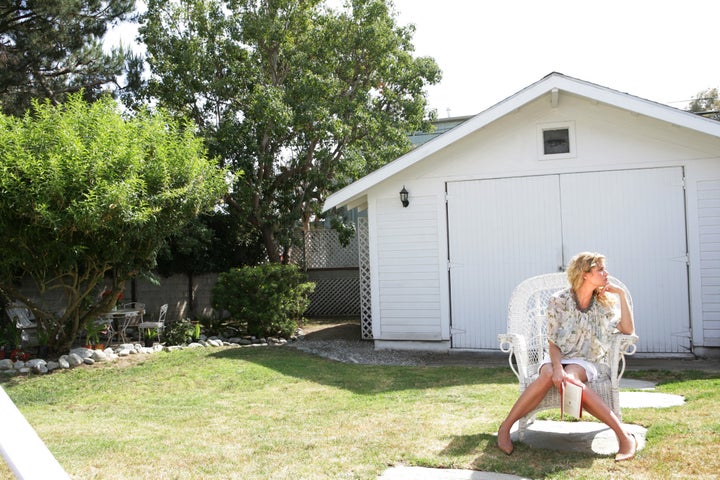 Don't forget the outside
Kerb appeal makes a big difference to the overall look and feel of your home and repainting your front door or spending a day cleaning up the front porch will never be a waste of time. Painting old garden furniture in different hues will give your back garden instant summer-ready appeal.
Since we're preparing to spend more time outside, now's a good moment to revisit the shed: if it's become a dumping ground for broken bikes and tools and has a leak (or five), it's time to fix it. Refelting a shed roof is a fairly easy process once you have all of the required tools: just remove the old felt, measure and cut out how much new felt you need, apply the new felt and tidy up any loose bits.