'Doctor Who' fans could be in for a treat, with a superstar writer not exactly dismissing out of hand the prospect of writing duties on the show.
Joss Whedon is a screenwriting powerhouse, whose previous shows from 'Buffy The Vampire Slayer' to 'Agents of S.H.I.E.L.D' have demonstrated his unique ability to balance everyday emotions with the capers of extraordinary beings.
All of which makes him the perfect person to write a 'Doctor Who' script. Because it's not like he's busy or anything…
And it seems the popular pen-holder could be persuaded, however, he has one condition, or maybe two. This is what he had to say when asked the question in this Nerd Machine Q&A:
So that's that, then, 'Doctor Who' bosses, and it makes a lot of sense, coming from the man who brought us Buffy. He wants a woman... or Idris Elba. Either would be equally acceptable, obviously.
In the meantime, 'Broadchurch' creator Chris Chibnall is picking up the baton for showrunning duties for series 11 in 2018, and there is talk of an American-style 'writers-room' supporting his ideas.
Chris is due to take on the running of the show next year , with his first series set to air in 2018. Steven Moffat has indicated he'll pen this year's Christmas Special, plus the series to air in spring 2017.
Tap the first picture below to open our slideshow: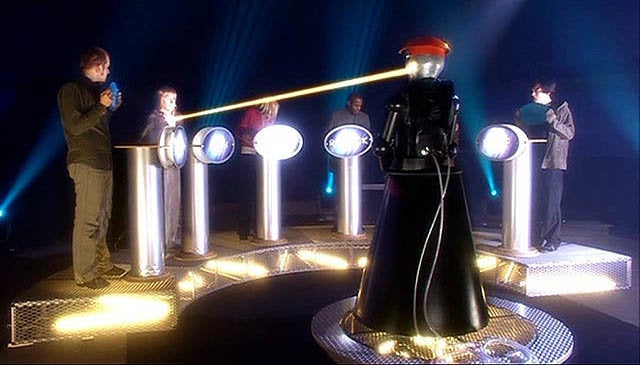 'Doctor Who' Celebrity Appearances
Related