Dolly Parton has revealed that a broken heart once almost led her to suicide, and she credits her pet dog with saving her.
She credits her Boston Terrier, Popeye, with saving her life after the pet came running up the stairs as she considered pulling the trigger of a gun.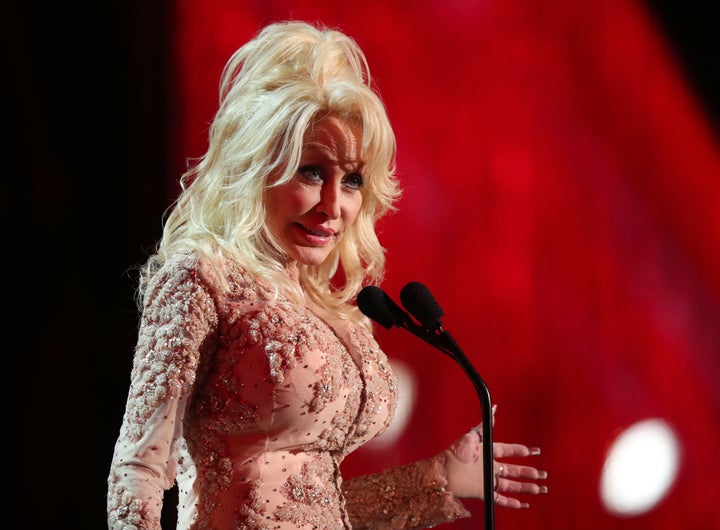 "I was sitting upstairs in my bedroom one afternoon when I noticed in the nightstand drawer my gun that I keep for burglars," she explained.
"I looked at it a long time... Then, just as I picked it up, just to hold it and look at it for a moment, our little dog, Popeye, came running up the stairs.
"The tap-tap-tap of his paws jolted me back to reality I suddenly froze. I put the gun down. Then I prayed."
She adds that she believes Popeye's appearance at the moment was a sign from God.
"I kinda believe Popeye was a spiritual messenger from God," she says.
"I don't think I'd have done it, killed myself, but I can't say for sure. Now that I've gone through that terrible moment, I can certainly understand the possibilities even for someone solid like me if the pain gets bad enough."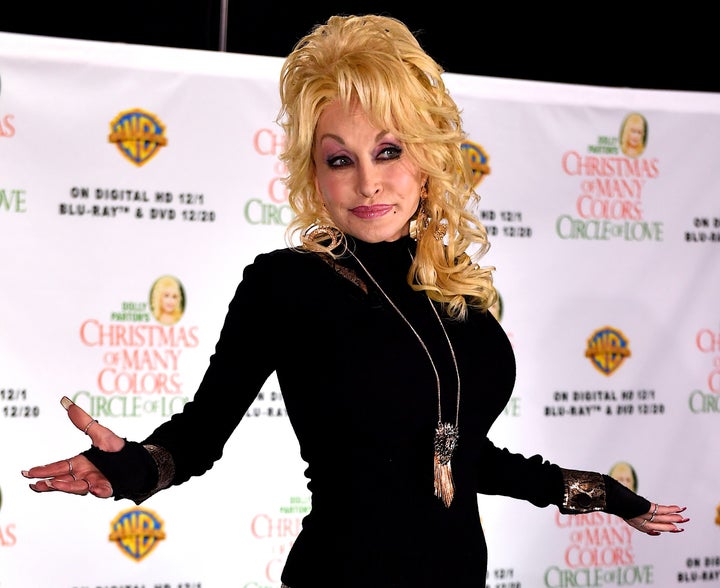 The book also explores Dolly's childhood, where she was the oldest of twelve children growing up in Tennessee.
She admits that her family were so poor that she and her siblings had to bathe in the local river, and it was a plus if someone wet the shared bed at night as it kept them warm.
"That was the only warm thing we knew in the wintertime," she explains. "That was our most pleasure to get peed on.
"If you kept the air out from under the cover, the pee didn't get so cold.
"Lord, it was as cold in the room where we slept as it was outside."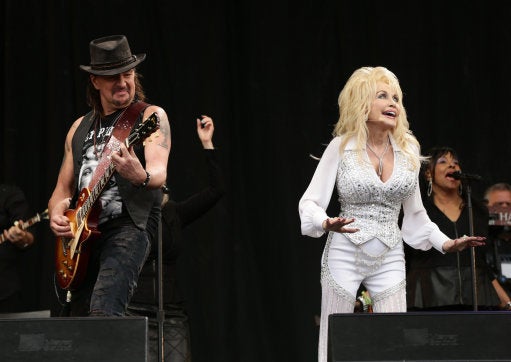 Dolly Parton Does Glastonbury 2014
Useful websites and helplines:
Mind, open Monday to Friday, 9am-6pm on 0300 123 3393
Samaritans offers a listening service which is open 24 hours a day, on 116 123 (UK and ROI - this number is FREE to call and will not appear on your phone bill.)
Get Connected is a free advice service for people under 25. Call 0808 808 4994 or email: help@getconnected.org.uk