Mayor of London Sadiq Khan has slammed Donald Trump after the US billionaire said he could be an "exception" to his ban on Muslims entering the United States.
In a fresh embarrassment to his campaign, Trump told the New York Times that he was "happy" to see Khan elected last week.
Trump, whose proposed travel ban has been described by David Cameron as "stupid and divisive", added that it would be "terrific" if the new Mayor did a good job in the post.
But Khan has hit back, declaring "this isn't just about me - it's about my friends, my family and everyone who comes from a background similar to mine, anywhere in the world".
The tycoon, who is now all but certain to be the Republican nominee in this year's Presidential elections, sparked global outrage when he called for a travel ban in the wake of the Paris terror attacks last year.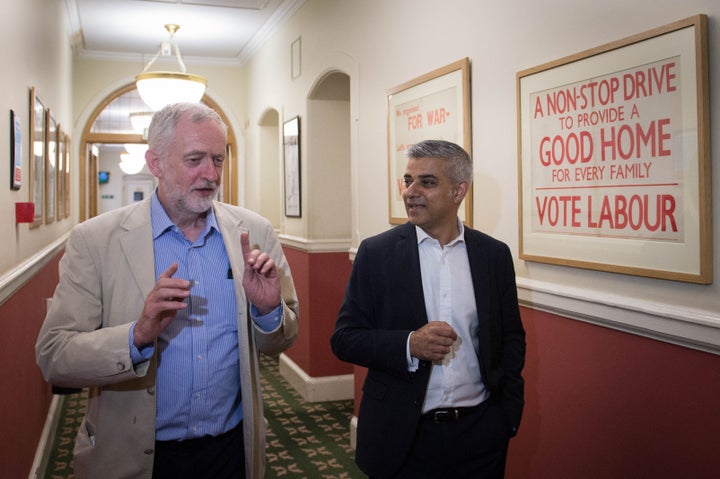 Khan has warned that under the Trump plans, he would not be able to travel to the US to meet fellow city mayors and other politicians.
But when asked by the New York Times how his proposed ban would affect Khan, Trump told the paper: "There will always be exceptions".
"I was happy to see that," Trump said of Mr. Khan's election. "I think it's a very good thing, and I hope he does a very good job because frankly that would be very, very good."
Asked why, Mr. Trump said, "Because I think if he does a great job, it will really — you lead by example, always lead by example. If he does a good job and frankly if he does a great job, that would be a terrific thing."
Now Khan has responded, declaring: "Donald Trump's ignorant view of Islam could make both our countries less safe - it risks alienating mainstream Muslims around the world and plays into the hands of the extremists.
"Donald Trump and those around him think that western liberal values are incompatible with mainstream Islam - London has proved him wrong."
Khan's 1.3m votes in the London election gave him the biggest personal mandate of any British politician in history and within hours of his victory Hillary Clinton tweeted her congratulations.
He has repeatedly warned during the mayoral campaign that Trump's ban would prevent him from personally travelling to the US.
Khan had also accused David Cameron and the Tories of "something straight out of the Donald Trump playbook" in their efforts to link him to Islamist extremists during the mayoral campaign.
The London Mayor, who was mobbed by wellwishers as he arrived for his first day at City Hall, had told Time magazine he wanted to take a trip to the US before the Presidential inauguration in January.
"If Donald Trump becomes the president I'll be stopped from going there by virtue of my faith, which means I can't engage with American mayors and swap ideas," Khan said.
Soon after his travel ban plan, Trump was quick to suggest that there could be exemptions for Middle East leaders - and even sports stars.
"There's certainly going to be exceptions made," he told MSNBC's "Morning Joe." "Like, for instance, sporting events and other things. Hopefully, this wouldn't take very long."
At a packed meeting of the Parliamentary Labour Party in the House of Commons on Monday night, Khan was given a minute-long standing ovation by fellow Labour MPs.
His defeat of opponent Zac Goldsmith came after one of the most bitter election campaigns in recent memory, with the Conservatives attacking him for having shared a platform with extremists several years ago.
Several senior Tories have condemned their party's "dog whistle" tactics, and Khan told Labour MPs on Monday that David Cameron's party "owes London an apology".
"The Tories ran the most divisive and nasty campaign we have ever seen in British politics," he said.
"I'm so deeply proud that Londoners chose hope over fear, and unity over division. But we can't let the Tories off the hook just because they lost. The Tory Party owes London an apology."